WEEK 9 SUMMARY
7 out of 14.
What a crazy week this was! Stating that the Jaguars won against the Bills is already insane in a vacuum. But they held the Bills out of the endzone!!
FOR FOUR FULL QUARTERS OF FOOTBALL!
Cowboys and Rams were big letdowns as well. You just couldn't possibly bet against them before the game without being under the influence.
But not eeeeeeeeverything was tragedy...

How about the game against the market in the NFL PREDICTION GAME?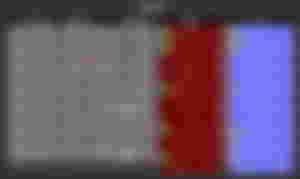 We got 'em, boys. We're back to beating the crowd experiment.
You'll see my "confidence sliders" for this week at the end of the post.
TOTALS: 14 picks — 7 correct/7 incorrect (50% accuracy)
BALANCE: $140 placed - $96.7 as return = -$43.3
SEASON TOTALS: 136 picks — 82 correct/54 incorrect (60.3% accuracy)
SEASON BALANCE: $1360 placed - $1189.3 as return =-$170.7
Again, all picks are linked with a virtual $10 bet in each of them, and odds according to Betfair.com.
DISCLAIMER: I'm not sponsored by Betfair.com in any way. This will only be added as a reference to win probability in each game. It's all for fun!
BAL @ MIA - Winner: BAL (Odds: 1.2 - Possible payout: $12 - Possible profit: $2 20%)

The Ravens rescuing a victory from the jaws of a defeat seems to be the new normal these days. Looks to me like they will send their opponent off without too much sweat this time around.
JAX @ IND - Winner: IND (Odds: 1.16 - Possible payout: $11.6 - Possible profit: $1.6 16%)

Division games seem to make teams with high morale come back to the ground. Jaguars are probably feeling good, but twice in a row is a bit much.
CLE @ NE - Winner: NE (Odds: 1.75 - Possible payout: $17.5 - Possible profit: $7.5 75%)

Here we go! That's probably going to fall on the 'nail-biter' category at the end of the day. Browns had a great display after the Odell Beckham soap-opera ran its course. But this Patriots team is hot. Maybe hot isn't the word here. They're consistent. It's like a different level of professionalism that finally found an offensive identity. I'm taking NE to secure this win at home.
ATL @ DAL - Winner: DAL (Odds: 1.2 - Possible payout: $12 - Possible profit: $2 20%)

I'm going to go full 'denial' mode here and convince myself that the Cowboys lost last game because Dak was far from 100%. I cannot bet against them at home against a very unstable team in the Falcons.
BUF @ NYJ - Winner: BUF (Odds: 1.1 - Possible payout: $11 - Possible profit: $1 10%)

Josh Allen, my man... don't you dare playing like that again!
NO @ TEN - Winner: TEN (Odds: 1.62 - Possible payout: $16.2 - Possible profit: $6.2 62%)

So we got fooled by Trevor Siemian when he managed to beat the defending champs, it seems. I know future performance doesn't really correlate perfectly with the "last week" variable, and I also don't expect the Saints to give the game away like the Rams did in the first half, but I'm gonna trust the Titans and that defense to hold the fort and grab another W.
TB @ WAS - Winner: TB (Odds: 1.18 - Possible payout: $11.8 - Possible profit: $1.8 18%)

If Washington wins this game, I'm gonna have some serious concerns about this Bucs' defense. Heinicke isn't bad, but he's been prone to silly mistakes. That — if not everything else combined, like the kicking game and WAS shake secondary — should be enough to decide this game.
DET @ PIT - Winner: PIT (Odds: 1.22 - Possible payout: $12.2 - Possible profit: $2.2 22%)

I said last week that the Steelers would probably win, but it wasn't going to be pretty. And, in that department (absence of aesthetic beauty), the Steelers never fail to deliver. The Lions are just a complete dumpster fire as of today and they will probably lose this game more than PIT is going to win it.
MIN @ LAC - Winner: MIN (Odds: 2.2 - Possible payout: $22 - Possible profit: $12 120%)

My upset call of the week. I don't trust any of these two up here, but there's a slight edge to the Vikings when it comes to the metrics. It's not by much, and I could totally pick the Chargers here. I'm just... you know, feeling a upset smell coming out of this one, stronger than any other games this week.
CAR @ ARI - Winner: ARI (Odds: 1.16 - Possible payout: $11.6 - Possible profit: $1.6 16%)

Well... Cardinals, am I right?
SEA @ GB - Winner: GB (Odds: 1.5 - Possible payout: $15 - Possible profit: $5 50%)

Rodgers vs Wilson. Sign me up for this! Two star QBs coming back from their abscences. Rodgers will have Davante Adams back by his side, which is huge. It remains to be seen how well Wilson is feeling about his throwing hand. I'll be taking the Packers due to less uncertainty regarding their performance level and also — obviously — the fact that they are the better team as things stands right now.
PHI @ DEN - Winner: PHI (Odds: 2.25 - Possible payout: $22.5 - Possible profit: $12.5 125%)

I said I will not pick Denver again unless the matchup is super favorable. This is my second "upset" of the week.
KC @ LVR - Winner: KC (Odds: 1.65 - Possible payout: $16.5 - Possible profit: $6.5 65%)

This game should tell us if the Chiefs can still compete in January or not. Clyde Edwards-Helaire should be back and he's been sorely missed. They'll have all their weapons against a team that just had to fire two former first-round picks for indiscipline and lost to the Giants last week. It's not an impossible win for the Raiders, however, given the recent performances of KC. This is your wake-up call, Mahomes!
LAR @ SF - Winner: LAR (Odds: 1.45 - Possible payout: $14.5 - Possible profit: $4.5 45%)

It's too soon to start dissing on this Rams' team. They've had one awful quarter against a solid team and never managed to come back into the game. They'll be in a division game this week, but we should be seeing Von Miller and Aaron Donald vs a QB that clearly lacks a "spider-sense" when in the pocket. Oh, and the difference in offensive potency this season... wooo boy! SF needs to go back to the drawing board big time during the summer. So, LAR wins.
How I feel about the Prediction Game Slider this week?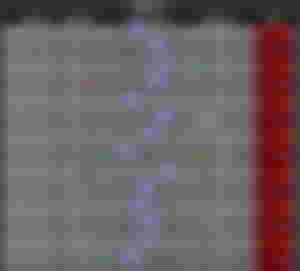 Well, that's it for this week.
Thanks for reading and hope to see you more often! Hit 'Subscribe' to get notified about our encounters every Thursday!