What is Industrial HR and Consultancy Services and are they helpful?
What is Industrial HR and Consultancy Services and are they helpful?
Human Resources was set for the companies to protect their employees because every high value candidate for a company is an asset. Human resource management works as a mediator to keep the employees engaged and satisfied.
What's the hype around the term HR?
We have all come across the word HR more than once in our lives, but what is Industrial HR Recruitment and how is it different from the HR we have all come to know?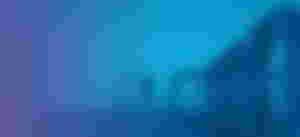 Industrial HR Recruitment is a sub-branch of Human Resource Management that deals with the staffing problems faced by the industrial sectors. So, HR teams handle the recruitment of valuable candidates for the industry and their onboarding to the workforce.
Industrial HR deals with the factory level employees and the employers with their daily labours. They deal with managers who are the experts in running an industrial factory. The HR team often works with the recruitment and training, development of facilities and leave policies. Their work in the industrial relations sector involves the development of skills for workers now and in the future.
Why are consultancy firms so popular among companies?
Why is a consultancy service so popular you ask? Do businesses need them? Often, companies would want to improve their structure and growth but won't be able to put their operations at halt. This is where the consultancy services step in where they offer their expertise without disturbing the workflow. For example, a consultancy agency works in a way that they change the engine of a car while it is still moving on the road.
It is a simple service for businesses that offers advice for a certain fee. Consultancy service firms can be small or big. They offer many services such as in-depth market research analysis, human resource management, operations, and productivity improvement and much more. Each consultancy service is spread across various industries and sometimes specializes in certain industries, such as the automobile, health care or hospitality industry.
Kyrsalis and their Key Focus
There are thousands of consultancy firms across the world. It all comes down to your needs as a company and where your problems lie. The following are Krysalis's key focus:
Industrial Development Learning program- They provide workshops and training programs for employees and employers with mentors and supervisors based on the industry sector. Krysalis also provides webinars and seminars for the workforce to understand better and develop their skills.

Engineering consultancy service- Offers engineering consultancy service for manufacturing factories and organizations. Krysalis professionals offer their expertise during the planning, designing, supervising of public and private infrastructure projects.   

Staffing Services in Chennai - They support client organizations with staffing services and solutions. They recruit the perfect candidate who can help you save time, effort and money. Krysalis supplies experienced employees with manageable skills ready to work.

Recruitment Services in Chennai- Krysalis provides recruitment services to their clients to save time, cost and, effort. Trusting a global agency is better since specialized talent is at your fingertips.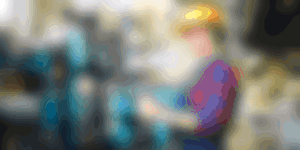 Conclusion
Krysalis offers its client organizations the best insights and solutions to their unique problems. They are actively involved in contributing to their clients, with proper recommendations and implementation. You can get in touch with Krysalis for an appointment or email at    contact@krysalisco.com