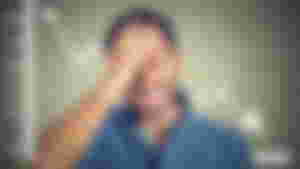 You should avoid these 6 mistakes when you're investing in cryptocurrency if you don't want to get wrecked. These are super common mistakes that beginners make all the time that can completely blow your cryptocurrency portfolio. You can lose all your money. I've done a lot of these things and I want to share this to help you avoid these same mistakes that I've made in the past.
So the first mistake that beginners awesome make is buying high and selling low, which is really the exact opposite of what you should do. In order to make any money you need to buy low and sell high.
I've lost a lot of money investing in cryptocurrency this way but I will show you the most common way that people do this so that you can avoid it.
So this is really common for people to look at a chart like this and watch the price of cryptocurrency go up like crazy and think that it's the time to buy like people are jumping on this opportunity and want to catch this train before it leaves the station right or what we called FOMO. But then the very next day the price goes down.
That doesn't really mean that you already have lost money unless you sell it but it's really common for beginners to watch these big pullbacks and crypto and then get scared and sell it and then they lose money. But then the next day, the price recovers and then that trend continues.
This is probably the most common ways people buy high and sell low, but it's the exact opposite of what you should do.
Basically you have to train yourself to think opposite. Whenever you see a big run up in price, typically that's not the time to buy. Typically you want to make things to cool off before you jump.
And the odds of being greedy when others are fearful and being fearful when others are greedy and there's a lot of truth to that. Now, you can't systematically do that because of course you would buy every single cryptocurrency that ever went to zero. But I'll show you a way that basically helps limit your risk by using the Dollar Cost Averaging strategy.
Basically, Dollar Cost Averaging means buying a little bit of cryptocurrency over time and then averaging your buying price. It might be fancy but the concept is very simple.
Here's an example:
Let's say you want to invest $1,000 to Bitcoin Cash and the simple way to do this will be divided by 4 and then buy into the market for 4 different times.
In the first week, you buy $250 of Bitcoin Cash. And assuming that BCH is in accumulation stage that it is in the dip, so you buy BCH again in the next coming weeks.
And that's when the easiest ways to avoid the mistake of buying high and selling low.
The logic of this usually goes like this;
Investor: Hey, I'm gonna buy XRP because it's way too cheaper than Bitcoin. And if it ever goes up to Bitcoins price that I'm just going to be a bazillionaire.
So there's a huge problem with that because you're looking at the unit price of the cryptocurrency and not thinking about the market cap. If you are talking about buying cryptocurrency because it's cheap, you're talking about the unit price.
It's $1.00 XRP price compared to Bitcoin being like $60,000. Well, the real problem with that is it fails to factor in how many coins are actually in the supply or how many coins are out total.
One of the reasons that XRP is cheaper than Bitcoin is because there are more coins in existence. And so when you're looking at the unit price, you also have to look at the market cap, which is basically the price of each coin multiply to the supply and we had to compare cryptocurrencies that way because that'll help you determine what those even plausible that a coin like XRP would surpass Bitcoin in value.
UNIT PRICE x SUPPLY = MARKET CAP
It actually making this the core of your investment strategy. I'm not saying you can't do this, do some speculation on really small cap cryptocurrencies that could go up like crazy but it's really dangerous to put all your eggs in this basket and to make this the core of your strategy for lots of reasons:
Beginners are probably going to lose money with this strategy. Pretty sure that altcoins can go up like crazy really fast but as we all should know, what goes up must come down. And like I stated, beginners are really prone to selling cryptocurrency when it goes down really fast because they can scare them and they don't want to lose money. If you put money into an altcoin that goes up like x2, x3, x4 or x5 really fast and then drops significantly, you might have freaked out and sell your entire portfolio and you might sell it at a loss.

The other thing is a lot of these altcoins are really new which means they don't have much price history and which means that they can also basically go to zero.

Lots of people got totally wrecked in the last big cryptocurrency bull run when they were buying coins because they thought it was cheap like 75 cents or 15 cents and then these things just totally went to zero. You got to be super careful when you talk about this stuff.

The other problem of this strategy is that it takes a lot of time and effort. Because you have to spend a lot of your time researching these coins and then watching them like crazy because the price can go up and down in a matter of hours. You got to really be on your game in order to get those profits.
This one is one of the fastest way to get wrecked if beginners are way too risk taker. Leverage Trading is basically like an option where you can borrow funds and bid, for example, 10x Leverage on your trades if you think that the cryptocurrency will go up. If you are lucky enough, and the price really goes up, then you could have 10 times of your money. This may sound interesting but bitter part of this is that when your predictions won't go the way you want it, you can lose your trade and the exchange will take your collateral amount and might end up your wrecking your portfolio.
Using Leverage trading is only recommended for advanced traders who have enough knowledge and not recommendable for beginners to avoid losses.
Mostly everyone are so attached and with high expectations to the coin that looks promising to them invest 100% of their funds as they think that it is a good idea to invest it all in it. But when time goes by that its price is going down, they will feel pressure looking at the huge losses in their portfolio for having that only coin in their list.
The best way to avoid having huge possible losses is to diversify your investment. Don't put it all the eggs in a single basket, instead look for other promising coins that is also worth to invest.
This way, whenever your first coin goes down and the second coin will go up, this will somehow save your portfolio for being in loss.
Buying High and Selling Low
Buying Because it is Cheap
Not Diversifying the Portfolio