Ethereum, Binance Smartchain, AVAX and Polygon chains are some of the well-known chain there is in the crypto space where people (traders, investors, stakers, farmers, etc.) are roaming around looking for opportunities to increase their bag of money.
However, these people using different chains will need to spend a lot of time just to analyze and get to look at all of their assets, which could be a hassle.
But not anymore with the help of Portify!
Portify is a new and unique project in the Binance Smartchain ecosystem where DeFiers (people using DeFi) will surely love when the promised product will be delivered.
It is an all-in-one platform where people using DeFi in different chains can track their holdings, stake their held assets and trade different tokens/cryptocurrencies with the best rates in swapping across multiple decentralized exchanges from different chains.
But that's not it!
Portify is also developing their own Social media platform called Byte - a platform that looks almost the same with Twitter, but decentralized!
Anyone using the platform can post, share and get connected with other users as well. And base on my personal opinion (the devs hinted it to me on Twitter), that every users can also send and receive different cryptocurrencies when they have added the address supported in their Portify profile 👀.
Portify is just a new project but the team behind it is making sure that they will deliver a very good and secured product for their users.
Currently, the most awaited event from Portify is the V1 launching of the platform where $PFY holders can stake their $PFY tokens to receive rewards in a form of other tokens or $PFY itself, a swap feature where you can trade directly with multiple DEXes, and a portfolio tracker where you can track all your assets including the staked ones.
And because Portify is still on the journey for more developments, Binance Smartchain is still the chain to be supported. But when everything goes smoothly as planned, the development team will start its plan to expand and support more chains - which is highly possible before this year ends.
The Portify platform has its own native token which has a great uses - the $PFY token.
$PFY tokens only has a circulating supply of 100,000,000 tokens and only capped at 180,000,000 - making the token to be possibly scarced.
The token has different usecases like;
An amount of $PFY tokens required to use a feature inside the Portify DApp.
When someone or a project wants to use the API of Portify (undergoing development), they will need to buy and pay it using $PFY tokens.
Rewards user by engaging in Portify's SocialFi platform.
And as the devs said, there will be more utilities coming for $PFY tokens.
And of course, there will also be a burning mechanism for $PFY tokens to make it more scarce and give more value for the native token.
At the time of writing, $PFY token is sitting around $0.0085 with a valuation of only $850,000 market cap. It has reached an all-time high of $0.035 - so undervalued right? You bet it is!
The team will surely start delivering their product when everything is going smoothly especially with the launching of the platform's V1.
In my personal opinion, reaching a price of $0.3 with a market cap of $30 million is very achievable before this year ends, or maybe when V1 launching is a success? Possibly!
A $100 million market cap could be hard to reach but Portify's 2022 roadmap is insane that it could even surpassed that valuation when everything is delivered successfully.
I've been in a different projects and Portify is one of the most promising project I've seen that is currently undervalued - perfectly a gem!
I'm so excited for what Portify can offer to all DeFiers like me and I highly trust the project's potential of success.
Find more about Portify: https://www.portify.app/
Follow their Social Media:
https://mobile.twitter.com/Portify_
https://t.me/portify
Support me with my Binance Smartchain address: 0x574aEe7f2C79B3e43266429A914c970EC97017C3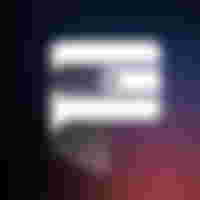 Image Source : Portify.