Just a few hours ago the ITAM Network announces its pre-sale for their Lime Odyssey M NFT sets that will happen on July 28 until July 30, 2021.
The INO or Initial NFT Offering will have a 4 pre-sales that will take place at July 28, August 4, August 11 and August 18, 2021.
Each Pre-sale price will be;
Pre-sale 1: $29.99
Pre-sale 2: $29.99
Pre-sale 3: $29.99
Pre-sale 4: $4.99-9.99
Since ITAM Network has the governance token call ITAM, the ITAM token will be the one to use to purchase in the NFT pre-sale. So everyone who wants to join the Pre-sale will be required to have ITAM Tokens to purchase.
The first package Pre-sale for the NFT will only have a limited amount of 2,000 NFT. This will be a first come first server basis (not sure, just my personal opinion as you need to commit ITAM tokens). Or another thing could be is that it will only be choosen whose committed ITAM tokens will be given the opportunity to have the NFT Pre-sale. (Honestly, there is not much info given by the developers of ITAM but I think they will give new and additional information before the start of Pre-sale phase 1.
In order for you to join the Pre-sale , here are things you need to have;
A. You must have a Metamask wallet.
If you are a new one, doesn't literally mean that you need to create a new wallet address in Metamask.
If you already have ITAM Tokens in your Trust Wallet and you want to join the Pre-sale where you need to have a Metamask, you can just simply import your seed phrase in the Metamask Wallet. After importing, you must add the BSC Network in your Metamask Wallet. And lastly, manually add the token (Contract address + Token name + Decimals) in the list and after that it will instantly show your tokens.
B. You must have ITAM Tokens for the Pre-sale.
After the announcement of Lime Odyssey M Pre-sale, the first required tokens to use in the Pre-sale was supposedly ITAM-BNB LP tokens. Personally this was a great idea from the devs as it benefited the security and price swing of ITAM tokens and its Liquidity.
However, this has bring confusions and nonsense FUD in the ITAM community because most people or the investors doesn't have much knowledge or idea what is LP tokens and how does it work. It brings unhealthy arguments and fears that it even causes for the price of ITAM to flactuate that dropped to around -20%.
Because of what happened, the developers of ITAM adjusted in the situation to avoid more confusions and made a new announcement that they will only accept or use ITAM tokens to purchase in the Pre-sale and they will personally and manually the Liquidity of ITAM and BNB from the total ITAM committed in the Pre-sale.
C. Commit your ITAM tokens in the NFT.Farm.
Since there are only limited amount of 2,000 NFT for the Pre-sale phase 1, this will surely be a first 2,000 fast hands who can commit their ITAM to be a lucky one to get the package.
No one can really predict if it can be sold out instantly, but if you ask me it can be since it was already anticipated especially for gamers like me and for those who loves the play-to-earn concept.
So be ready!
But don't worry if you won't be lucky to have some packages in the NFT Pre-sale since there are still 3 phases left. Just try your luck next time.
For more information, visit their Twitter account:
https://mobile.twitter.com/itamgames/status/1419652760543236097
Lots of people are already getting ready for the Pre-sale on July 28, that's 24 hours from the time I'm making this article and it's up to everyone whose fast enough to commit their ITAM Tokens.
Disclaimer: This is not a financial advice. Everything that involves money especially in cryptocurrency involves risk. So please manage your and always do your very own research.
Related articles:
https://read.cash/@Kryptlook/nft-game-since-2018-the-comeback-of-itam-network-8b848dcf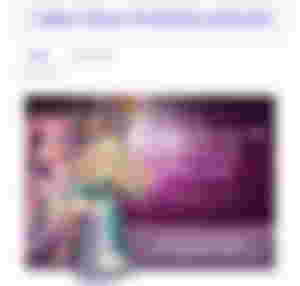 Image from NFT.Farm.