Getting Ready Again For The Upcoming Tournament: We Will Come Back Stronger.
It was on October 23rd and 24th of 2021 when I experienced my first ever tournament in Mobile Legends: Bang Bang and I can proudly say that I did not had a shaky hands and legs. I was expecting to sweat and shake so much to myself because that's what I am, gladly I was able to pulled it off and played calmly in every game.
We were supposed to have a strong line up and could be one of the strongest squad in our area but things didn't turned out great that we ended up breaking our line up for these reasons;
One of our teammates just got a new girlfriend. It looks like he is so inlove with the girl that he even refuse to play with us or practice for the coming tournament.

We don't have enough sponsors so we decided to solicit for our uniforms but still, it was not enough.

One of our players, our Main player, transferred to other team because he had no hope anymore for our line up.
So in the end, we ended up losing 2 members of our team and was forced to look for new members to play with for the tournament. Fortunately we found 2 great players and played with us in tournament.
When the tournament came, we have already decided that our line up can't achieve to reach the finals and even thought that we will just be a pawn for other teams. But we didn't expect our performance will be great than anticipated.
Our first 2 games in the tournament was really amazing because we totally crushed our opponents and it gave us hope that we can even get to the top 8 teams. However, the next teams we were up to were really strong in terms of strategy. But here's the funny part, though we lost, we were a candidate to be part of the top 8 teams if we can just win one more match.
It was a moment of truth indeed. When we knew who our opponent will be, we were very happy knowing that our opponent was already crushed by the teams that we already crushed in the last games. So we decided and celebrated too early. Fast forward, we lost the game and didn't make it to the top 8. Though we lost, it was still a very great experience for us and we know that we can still be more in the next tournaments.
Like I mentioned above, one of our teammates played for the other team and it also makes us happy because they won the championship of that tournament. We are still grateful for what he had achieve.
Now, though he experienced championship with the other team, he has still decided to come back to our squad and encouraged us again to join the upcoming new tournament this coming Valentine's Day. So, we decided to give it a go.
We also reached out our one member who didn't played with us to play with us this time and he confidently said that he will play this time no matter what his girlfriend's decision. We know that he was jealous watching us play incredibly during the tournament and looks like he regretted not playing.
So right now, we have completed our supposed line up and getting ready for the next tournament, and hopefully we can give a better game compared before.
During our first tournament, we only had our friend whom we call our manager and our only sponsor - for foods, load and finger gloves.
But this time we have lots already.
We have one of our rich friend that is currently studying in Law School, one friend that works in Maldives and the one person who like one of our teammates.
Each of them contributed so much and covered our expenses for tournament entrance fee worth $20, squad uniform that could worth around $100 and other expenses like load, snacks and cigarettes.
We should do our best in the tournament because it would be a shame for our sponsors and a waste of money if we will just lost instantly.
We didn't thought we were strong, we just realized it. But we are also expecting that new teams in the tournament will also be strong or could be stronger than before. We can't promised a championship trophy for this tournament but we can only promised that we will give a good fight and all effort will be worth it.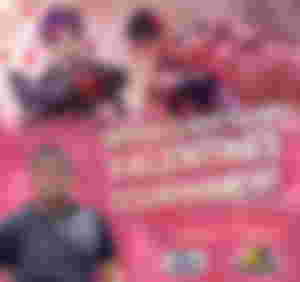 Image from Biliran Esports FB Page.