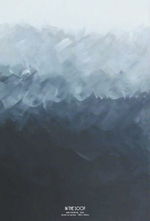 I was just a simple student at my school, a student who is unnoticed, very quiet and not a friendly, When i was in Elementary I was not used to talking to people, inside the classroom I was a quiet student, I was so shy when I first went to my school, I remember the enrollment, i was incoming grade 7 that time, I'm so nervous because I'm not used to not being with my mom, but I did enrolled myself.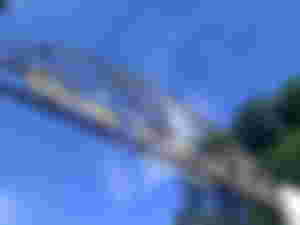 The first thing I saw was this large letter of our school name that looked like a crown, there are really big differences compared to my school in elementary, it's bigger and of course more students.
The first time I saw it, I immediately thought that I would have a hard time at this school, I need to make big adjustments because the new environment and i need to practice myself how to interact others, to have many friends.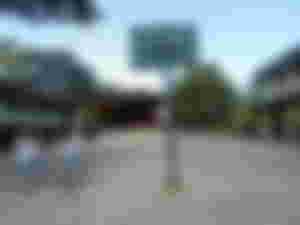 When you enter you will see a very large basketball court slash a large ground, from the left you will see our english building while at the right is the corridor and guidance office.
My first day of school was not easy, of course I was a child, I was so scared that time, I just went along with what the teachers were asking me to do.
Introduced yourself
I was so nervous when we introduced ourselves in front, I don't know where I drew the courage to be able to speak up front of my classmates and teachers. "yes i did it!" ( i said to myself)
when i got home, i opened my diary notebook (which was trendy back then) and wrote down what happened all day at school, it's just sad that I didn't found my diary to show here.
I have already met a friends, one of my classmates and I began to talk to some of my classmates too, I enjoy to talk and get to know them more.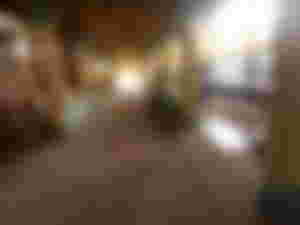 this is our corridor, ito yung palaging nilalakaran ko when I go to my classroom, on its side it is located our small canteen.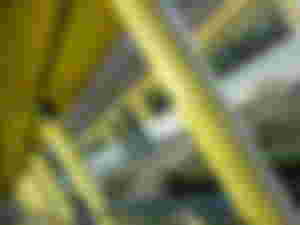 And this is my very first classroom, in these bleachers I always sit here when I get in too early because the rooms are not vacant yet, there are other students in our classrooms.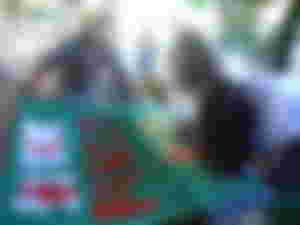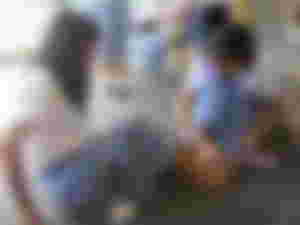 we had an activity called "first aid" we taught us how to handle an injured people or if we are injured. I really enjoy what we did, besides we learned, i have more friends because we have an interaction to this activity.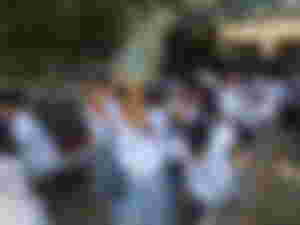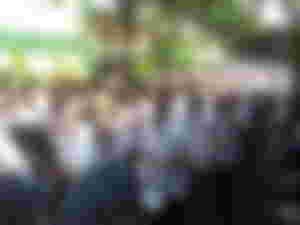 It's normal for students to have an earthquake drill at school, to know what to do when an earthquake occurs at school or anywhere else.
But I don't know why other students smile when there's an earthquake drill at school, because maybe they're weirded out by what's happening (I'm also guilty hahaha, i don't know 🤣) but I know it must be taken seriously.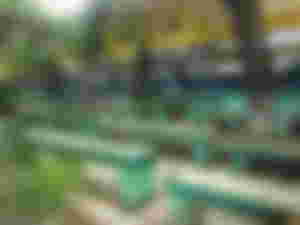 A student will never lose a favorite place in there school and this is my favorite place, it gave me so many memories, this is the place i saw my crush because their classroom is nearby, so of course this is what I always look forward to during our recess time haha (di mawawala yung crush time sa highschool, laging may oras jan bhie hahaha)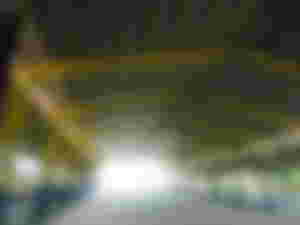 and this is our court, on the side there are bleachers that we sometimes hang out when we have P.E subject or physical education subject, this is also the one that gave me a lot of memories, this is where my studenthood was formed, especially when there is a program, My most favorite of all even it is sometimes boring haha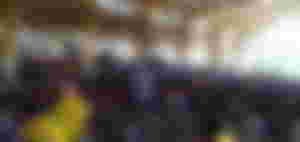 We can feel to our teachers how grateful we are to have them, we provide letters, chocolates and flowers, sometimes we also have intermission activities in the classroom, showcasing our talents, I will never forget that I sang in front of my teacher "salamat" by yeng constantino even though my voice was not that good haha but i am confident to that. 🤣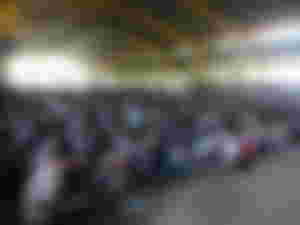 Sometimes there was a sudden program, our principal spoke for the upcoming activities that we can participate.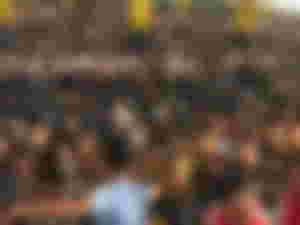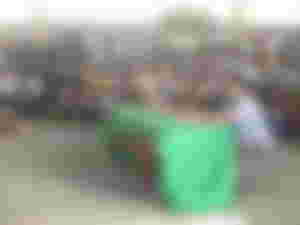 Our intramurals, each grade year has intermissions to showcase the different talents of the students, there are dancers, there are groups of singers, there are also unique talents.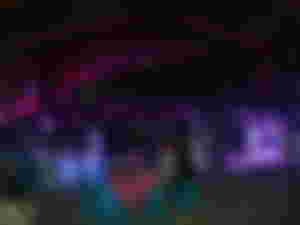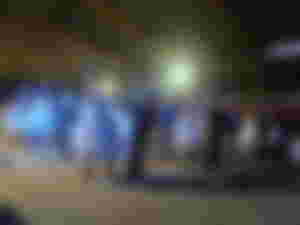 And the most memorable event, the prom night, there are different students that attend in prom.
those who don't want to dance because it's awkward for them, they just sit all the whole time.
They on the other hand, have boyfriends or girlfriends who only want their bf's or gf's to dance.
Waiting for their crush to dance, waiting for the moment.
He/she wants to dance everyone, even he/she did not know that person.
He doesn't care what he/she looks like, as long as he/she enjoying every moment.
So many memories in highschool life, there are happy ones, sad ones, there are expected events that that we are not prepared for but we enjoyed it at the same time.
It's sad that it's just the speed of time, we can finally realize that we should have given our best and done the things we used to stop because of being shy or we are not confident of but at the end of the day the most important of all is that we enjoyed and we will share happy memories which we will carry until we get old.
---
Thank you for reading my story, i start creating this story last month but I just finished it today because of my laziness haha (sorry)
Lastly I want to thank those who supported and read my two articles, I don't know how to thank all of you and of course my sponsors, thank you for giving my articles support and trust to sponsor my account even though I'm not that good at writing yet, thank you very much! ❤️
Photo credits to Bagong silang high school - Alumni Facebook page.
Here's my other articles :
My first article
https://read.cash/@KristineLife/our-life-without-a-father-how-we-survived-a489964f
2nd
https://read.cash/@KristineLife/a-fangirl-who-stepping-out-of-her-comfort-zone-27869e1a