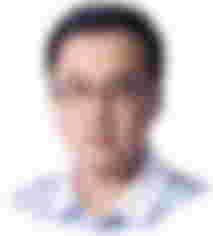 .There are many large organizations like the Linux Foundation and W3C that work together to create standards in the world of computers and the internet. Haipo Yang the founder of the blockchain development firm and mining pool, Viabtc, wants to create a similar organization for Bitcoin Cash CBCH) development standards. The Viabtc CEO says Bitcoin is a consensus protocol that "should be defined by documentation instead of software codes." In order to avoid incompatibility and possible blockchain splits, Yang believes client protocols should be very careful when making code changes. To begin creating standards and documentation Yang proposes the initiation of a BCH-centric standardization organization.  
"Together we will standardize Bitcoin by establishing the Bitcoin Cash Standard Organization (BCSO) — BCSO will give the definition of "Bitcoin" with standard protocol documentation. With the BCIP (Bitcoin Cash Improvement Proposal), BCSO will collect advice and suggestions of protocol standard as well as feedbacks for BCIP from the community," Yang explains during his proposal announcement.  
". BCSO will regularly release the BCIP with updated standard documentation and help all clients with the updates — BCSO will also hold developer conferences to explore new Bitcoin technologies and growth. "

Yang thinks the creation of the BCSO will make future Bitcoin consensus changes more public and transparent. When submitting BCIPs programmers should include documentation and test results, BCH participants can get a better understanding of what is happening with development.
"BSCO will allocate BCIP No. for each proposal, collect suggestions from the community and call votes for the proposal via a method that's commonly agreed by the community," Yang concludes. "According to the result of BCIP, BCSO will update the Bitcoin Standard Protocol regularly and set a timetable for software implementation and network activation in coordination with the network upgrade."
I believe that Bitcoin Cash Standard Organization (BCSO) will guarantee the development for Bitcoin, and help the community reach the broadest consensus.
What do you think about Viabtc's CEO Haipo Yang proposing a standardization organization? Let us know your thoughts on this subject in the comment section below.