Why I'm Investing in CUB (DeFi) - LeoFinance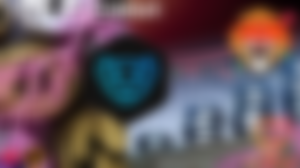 ---
From my personal opinion I can say that investiments in Decentralized Finance (DeFi) can carry considerable risk and that we should take it into account, one of the risks in DeFi is that simply the token can decay to such a price that you can no longer recover your money and lose more than 100% of your investment, now well, today I want to make a small guide of why we should invest in CUBDeFi, is it really safe to invest here? I am also going to be talking a little bit about the benefits and some other interesting things that we can do if we participate in this Liquidity Pool (LP) that has been developed by the leofinance team, many users want to get great benefits in their investments and I really have a lot of time in Hive Blockchain to mention that it is a good idea to invest in some projects that this cryptocurrency ecosystem offers us.

Here is where I want to clarify many things about how CUBDeFi is built, I really have many contacts in @leofinance who are professionals in this and have spent their whole life investing in these great projects such as CUBDeFi, PolyCUB and others, I also want to mention that you can earn cryptocurrencies for free and if you want to allocate some income to all these investment opportunities you can do it without any problem.
Now, I am going to mention my point of view and give my review about CUBDeFi, this is a Defi platform that is built on the Binance Smart Chain (BSC) and it is really in a decentralized protocol, with this I mean that we can invest our money and at the same time be owners of our funds, otherwise, it would be investing in savings account in a bank and they are in charge of managing our money, so I highly recommend investing our money and owning our money.

We can see in the image that this DeFi investment system pays us an Annual Percentage Rate( APR) of up to 37% per year, this is really a great idea if we use compound interest effectively, you can use the bHIVE-CUB and get this annual return that from my point of view can be the best of all if we talk about long term investment, also if you are a $CUB holder you can participate in some airdrops or you can be eligible to receive dividends, something very similar to the @lbi-token I will be talking about this investment a little more often, I recommend you to keep up with all my articles and if you need any help please let me know.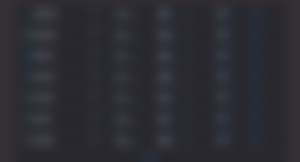 Follow me on:
read.cash Publish0x Leofinance Hive noise.cash Twitter Reddit
Copyright disclaimer: The material posted is for entertainment and educational purposes only, this material is perfectly within fair use breaks for your trade. I do not have and have never had intentions of infringing copyrights, if you think or are sure you are the owner of the images or text in particular, if you have any problem with the use of this material, you can notify me without problem, I will gladly assist you and we will solve it.
From the desk of Carlos Mendoza, all rights reserved. ©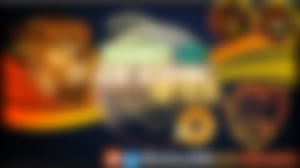 Posted Using LeoFinance Beta