Nana, an unusual romance | Anime Recommendation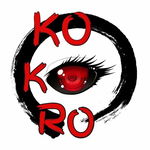 In relationships not everything is good. Nana, an anime that, despite being 15 years old since its premiere, continues to be positioned as one of the best romance and drama stories of all time, along with the musical theme in which the lives of our protagonists unfold.
Join me on this roller coaster of emotions full of love and sadness, bad decisions, pride, shady themes and great songs that will make you wish you lived in the heyday of punk; if you expect the typical romantic story where things work out conveniently for everyone you are in the wrong place.
Before starting, I remind you that this recommendation may contain some spoilers, I will try to do it as few as possible so as not to ruin the experience of watching this great anime... now yes, let's start!
The anime tells us about the life of two girls named Nana with totally different personalities who cross paths on a train to Tokyo to start their new life, shortly after fate brings them together and they end up living together in an apartment. From here on we will see Nana Komatsu trying to become independent and find true love and Nana Osaki trying to rebuild her band and succeed in the world of music; With the strong bond they build, they will try to face the challenges that life puts in their way.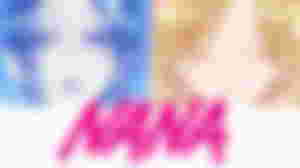 Nana is an anime that combines the musical genre with drama, romance and things in life, it was broadcast in the spring season between 2006 and 2007 and had 47 episodes and 3 compilation chapters, it is the adaptation of the manga of the same name created by Yazawa Ai, which went on hiatus since 2009. Sentai Filmworks recently announced its tender, so a blu-ray re-edition is expected to revive this great story.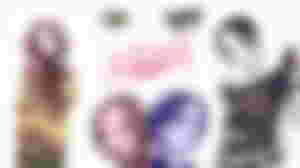 Nana Komatsu is a cheerful, dramatic and outgoing girl who falls in love very easily, this has led her to suffer many disappointments throughout her life until she meets Shouji with whom she begins a relationship that soon becomes distant, at Traveling to Tokyo looking for a job to survive and her life takes a turn as she becomes more and more involved with Nana Osaki, this leads her to get involved in the world of music and divert her attention to other issues, which gradually deteriorates their relationship.
At first Nana is a silly girl who pursues a dream, her personality is very selfish and she acts on impulse without thinking things through, at times she becomes shocking, immature and annoying but this changes as the story progresses and she experiences situations that transform his life, his positivism fades with every mistake he makes but Osaki's dark light gives him what he needs to move forward.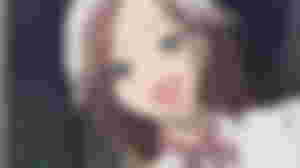 Nana Osaki is very different from the other Nana, she is very clear about her goals and is willing to abandon everything to achieve them, she doesn't talk much about herself, her life is based on music and she arrives in Tokyo seeking to overcome the pain of the past and achieve success by reforming his band Black Stones (Blast).
Her character is strong, she is a mysterious girl, rude and says things as they are; her personality is very free, being with her is refreshing and a constant adventure, she is not afraid to face things directly and shows her love to her friends in her own way, the lyrics of her songs reflect her feelings and are her way of liberation ; Despite the fact that she appears to be very resistant, deep down she has wounds that have not finished healing, which puts her in conflict to make decisions.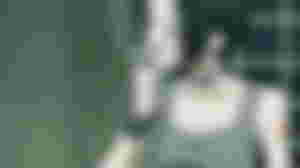 The social circle of both Nana has a very important role in the story, on the one hand Junko, Nana Komatsu's best friend, is her emotional support and advisor at the beginning, she depends a lot on her and puts her feet on the ground in many situations. occasions. Kyosuke, Junko's boyfriend, can be added to the group, but he doesn't have such a starring role as her.
On the other hand, Nana Osaki's closest friends are the members of her Blast band: Yasu, Nobuo and Shinichi, these first two have the same role as Junko as an emotional pillar while helping Nana achieve her dream and are part of of the. The band's number one fan, Misato, also plays an important role in Nana's artistic and motivational development.
Although at first each one has their separate group of friends, there is a point where, thanks to the music, they all get together and get along, creating a large group that intervenes and gets involved in the affairs of both.
The role of these characters is so important that without them the story does not make sense, the drama does not only involve both Nanas but everyone around them and is partly created thanks to the atmosphere that exists in the profession of musician. Nana Komatsu who had nothing to do with it ends up involved in all kinds of trouble.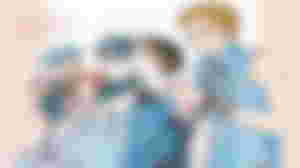 Another of the most important aspects that Nana has is the music, not only because of the songs themselves but because of what is expressed in the lyrics and because of the atmosphere that it creates in the story, the anime, in addition to standing out in personal relationships, also shows the lifestyle perspective of a successful group called Trapnest and the rise of Nana Osaki's group Blast. Many of the twists in the plot are due to the rivalry between both gangs and the relationships that are created and revealed between their members, love triangles are created, deception, the need to be with someone , there is a lot of history behind both and I prefer that you discover it and be surprised by yourself.
Nana Osaki's band as a vocalist created in her hometown also made up of Yasu on drums, Nobuo on guitar and Shinichi on bass. Nana's goal with Blast is to top Trapnest's success. The name comes from a brand of cigarettes that the characters, especially Yasu, use to smoke in the anime.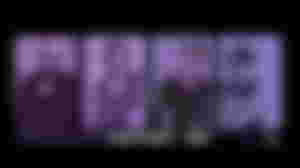 The most popular and successful band of the moment in the universe of the series with the prodigious voice of Layla, Ren on guitar, Takumi on bass and Naoki on drums, the past between these two bands and the relationships that emerge give everything the meaning to the anime from the beginning and fully focuses on it after a few episodes.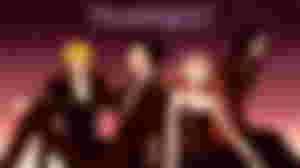 Both bands interpret the openings and endings of the anime and in turn we can listen to them in several concerts, Blast plays the opening 1 and 3 and the ending 2, 4 and 6; Trapnest will be heard in the opening 2 and ending 1, 3 and 5, they are all true gems, they make you feel the passion they put into them and you manage to understand the emotions of the characters through their music.
Nana is an anime that differs from the rest of the romances, it touched on topics that few dared to talk about at the time, such as dependence on another person, the need to be loved, fear of loneliness, toxic relationships, abuse, insecurity, among others. many others, all from the perspective of young people who naturally make mistakes and who are easy to identify with.
Precisely thanks to the topics it touches on, it can be said that it is an anime that has aged well since even today it is an adaptation that is very loved by fans who are still waiting for its return, it cannot be denied that there are situations that do not go according to what is currently considered correct but the drama and conflicts that the characters face leaves no one unsatisfied.
Another part in which it has aged well is in the animation, it is true that it falters in some parts but even the bad drawings have their charm that reinforces the comic part that it seeks to include; Likewise, it has paintings that look the same or better than current works and in character design it is impossible not to love them... for most, even their punk style is fascinating and the contrast that exists with Nana Komatsu's style makes you feel even more the difference between both Nana.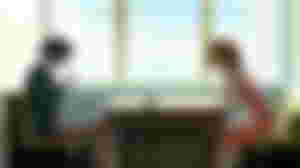 Character development is essential in Nana, both arrive in the city with an idea but the plans do not always go as one would like, I have already commented a lot about the mistakes of youth and decision making and without a doubt all those experiences serve to make not only the protagonists but all the characters doubt what the right path is, seeing them lament in situations where it is impossible to remedy things is both sad and enriching for the plot.
The relationship created by that meeting of fate on the train between the two Nana reaches a level of affection that can be considered true love, not love related to relationships but genuine affection and concern for the well-being of the other, they complement each other to get ahead and despite the fights and arguments in the background, their bond is unbreakable.
The story may feel a bit slow at first, especially in the part of Nana Komatsu's past, since due to her attitude and way of being, viewers may not like or despair, Nana Osaki's story is definitely more interesting; sometimes there are very sudden changes in the mood of the characters which breaks the immersion and the drama of what happens a bit, however everything that comes later is totally worth it.
Do not expect an end to the story, unfortunately, as I mentioned at the beginning, the manga has been on hiatus for a long time, despite the fact that there is material to adapt a little more of the story, the end of the anime remains open and leaves many doubts in the viewer, if you are very interested in history, I would recommend you read the manga which, as is common in this series, things take a very important turn once again.
This is sad, very sad. Even by the end of the series things maintain the depressive aura that starts as a result of what happens with someone from Trapnest, if you come looking for a little happiness after the story, Nana is not the right choice.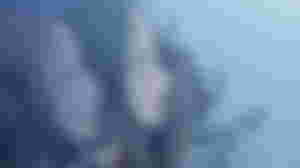 Yes, personal relationships are a very easy topic to relate to and even more so when they offer you a series that addresses them in a way that few have done, if you combine this with the music that Nana offers, there are many more pros than cons, It is not so well valued for nothing and I assure you that you will find at least one topic that makes you reflect.
There is no perfect anime for everyone but perhaps in Nana you will find the perfect anime for you, almost 50 episodes full of drama, moments of happiness, good music, passion, reflection, disappointments, tears and life lessons, both for good and for good. worse. Thank you for reading this recommendation, if you decided to watch Nana or have already seen it please comment below your opinion of the anime, I would love to read your opinions of one of my favorite romance anime.