Lily's birth mother had a test when she was pregnant with her. And Lily was diagnosed with down syndrome. This mother knew that it was not easy to raise a special child. So, after her birth she left Lily in near a dust bin. It was snowing outside, but she was cruel enough to leave her newborn on the street.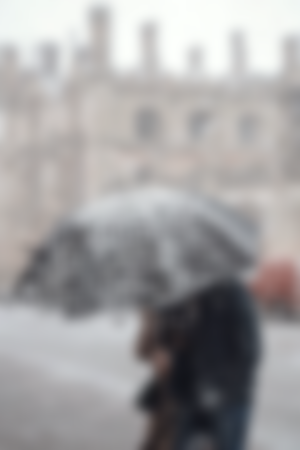 An orphanage took the baby girl in and first made it to go through treatment as she was having fever. The manager of the orphanage one day got a phone call from her sister. She told her sister Jil that that baby was just left lying in the snow by a dumpster. She told much about the special child. Jil had a good husband and two sons. She had a successful career as a PR manager. She wished to have a beautiful daughter. She thought to adopt a child and when she got to know about Lily she along her husband decided to adopt her. Her sister was bit worried and showed her another normal baby. But Jil said that she was confident to adopt Lily and told that the other girl would be adopted soon but no one would adopt Lily and so she was doing.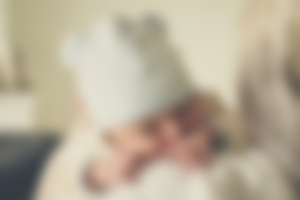 Her sister was worried that she would have to face difficulties for raising a special needs child. But she had the support of her husband. Her husband was also an adopted child and so he had soft corner about the girl. He told her that it wouldn't be easy for sure, but they would give all their love and support to this girl. Jil didn't know much about down syndrome. So, she started to explore it. Soon, she figured out that she had to quit her job so that she could give proper attention to Lilly deserved. And so she did. If anyone asked her whether she regret it now, years later she boldly replies that absolutely not. Because her daughter is a successful model now and her stunning success was worth it.
But it is also true that it all was not easy for her. Lilly progressed much slower than her sons. Children with down syndrome have weak muscles, so they take their first steps later. They also start talking late. But if one does a lot of work, it helps them develop faster and then they are able to achieve incredible results. Jil still can remember the day Lilly called her mom. It happened when she was 5 years old.
Jil was inspired by the story of Pablo Pineda. He became the first person with down syndrome to graduate form University and become a teacher. She watched his lots of shows and could know many things on behaving with a special child. She could know that parents should talk to their kids with down syndrome a lot because silence is their worst enemy. That's why she always read a lot to Lilly and talked to her all the time. They played together, went out a lot and lived a fulfilling life. She did these even when her husband drove. He also accompanied Jil in these efforts.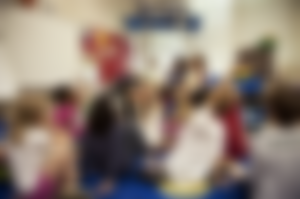 But it was for sure that they had to face societal condemnation often. One day Jil took her in a park and was playing with another little girl. They were doing well. But suddenly the mother of another child showed up there and took her daughter away saying that Lily could be aggressive. It hurt her but she was strong and never hid or shamed her daughter. On the contrary, she used all her working connections to get Lily into a regular school and she passed the test.
Finally she was able to study in a school. But this was not easy either. Everyone mocked her because she needed more time than the normal child to learn things. But she had no time to be hurt. Instead she exercised a lot with her mother. She had perseverance and so she managed the school curriculum. And her example helped other children with down syndrome to get into regular school and now years later The number of such students are increasing.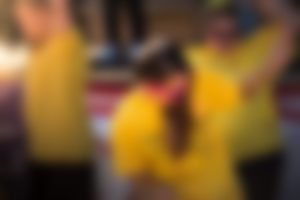 Lily also found pleasure in swimming. It was good for her health too. But her greatest passion was acting school. On the stage she was excellent! She shared all her emotions and always made not only me but also all other audience cry.
Once a Hollywood producer came form town. He saw her in a play and offered her the main role in a movie after the function. She asked me to be her manager and I had no reason to disagree. After the release, Lilly's movie became a big success and overnight she literally woke up famous. But unfortunately this made her birth mother to find her.
One day she had a show and she walked on the red carpet. This time her birth mother showed up and she told everything true about the adoption. Lilly at once went to her mother Jil and addressed her as liar. After that she went missing saying that her real mother was waiting for her. She even didn't pick up Jil's phone. By this time Jil was much tensed and spent her days and nights looking for Lilly and praying.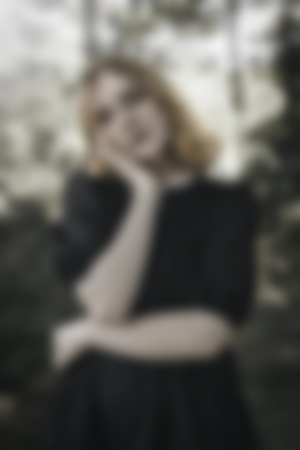 But then suddenly she came back crying. She was heart broken. Lilly said that her birth mother only wanted money from her. She added that she probably had thought her as a stupid and she would give her everything she had.
Jil pacified her that she was not stupid at all. Lilly said that she knew it and it had been possible because of her mother Jil. She told her that Jil had given her everything and her birth mother had only given her life. But that life would be very sad if Jil hadn't saved her and become her mother. She told that if all the kids with down syndrome were lucky enough to have a mom like Jil, they would conquer not just the Hollywood but the world. Remember, behind every young child who believes in himself has a parent who believed first.