I Met Someone Today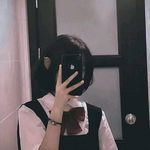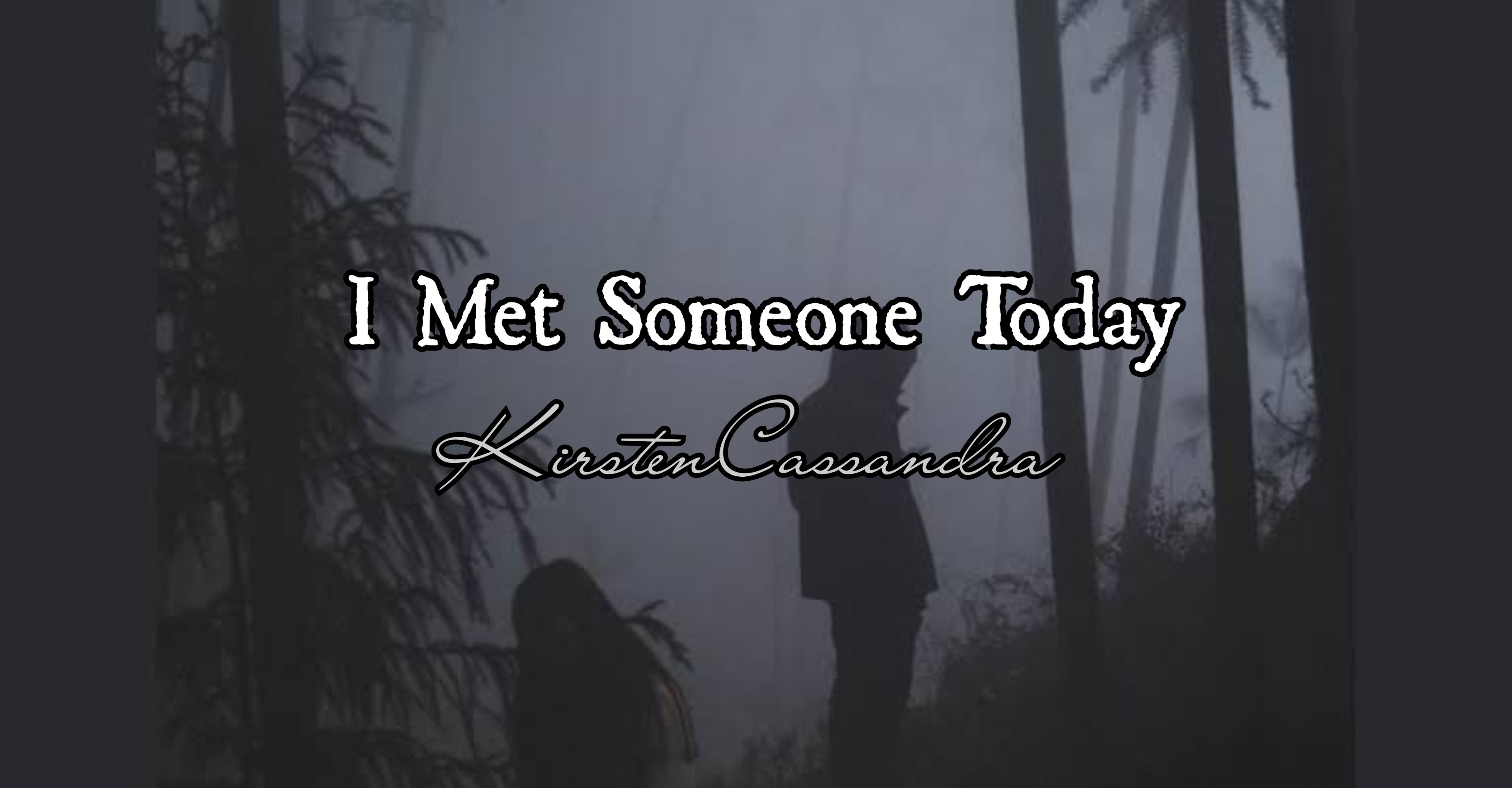 I woke up this morning with an odd feeling. It seems to be quieter than usual. Silence terrifies me; it appears that everything is uncertain and unsettling. My anxiousness sneaks in like a nighttime burglar; I know they exist, but I have no clue when they will come and attack me.
I pull myself together and leave the house. The surroundings are pitch black. Only the flashlight I was carrying provided me with a gleam of light that guided my path.
Someone suddenly chased after me. I ran as fast as I could. I couldn't see the person chasing me, but I'm very sure she's a teenage girl judging on her silhouette. I'm scared of her. Maybe it's human nature to be terrified of something you don't understand. She moves fast and seemed to be eager to keep up with me. I've reached the end of the road and am besieged by a giant wall.
I faced her and was about to strangle and kill her but then I saw her face; she's so familiar to me. She is me. I've realized that the only thing I fear is myself. My past. I can't close this chapter since everything is hazy. The chapter with the missing jigsaw pieces that I'd want to solve.
"How are you? You look... different." My teenage self asked.
"I-I'm fine..." I answered breathlessly.
"We're really alike. A professional liar." She chuckled.
"Yeah. Why are you here, in this dark place?" I asked.
"I don't know. Everything in my life is unclear. Maybe you can answer my questions to motivate me to keep going. Seriously, I'm extremely tired to," she said, her voice mournful.
"Silly, you're too young to say those things. Fine, walk with me." I smiled.
Hmm, just 8 years older than you. I'm 26 years old.
No. That's too expensive for us to take. We became surgeons too, but not in the conventional sense. Instead of mending people's nerves, we're mending wires and cables.
I'm sorry you had to go through that nightmare. I know you're helpless right now, and no one will ever understand you. But listen, you are not who you believe you are. It is not your fault; the world is cruel to you, and you do not deserve any of it. It's hard to forget; in fact, I remember everything till this very moment. We'll get over it eventually. Just keep holding on.
Yes, in fact. He treated us like we were his precious thing. Like we are the most beautiful person he met in his entire life. Sounds overwhelming, right? Regardless of what happened, he respects our personal space. He's always trying to understand us, even when we're tough to understand. We have disagreements with him from time to time, but we are working to resolve them. You know what, he's also attractive, sweet, romantic, an old soul like us, and a responsible person. I'm sure he's a great dad as well.
That is the most difficult question you have ever posed. Not quite, but yes. We sometimes feel sad about what happened in the past that caused us trauma and ruined our future, but our support system is really powerful.

We finally met our real friends, or should I say family by heart; our parents and lover are always there to cheer us up when we're sad, and most importantly, we love what we're doing right now. Just keep fighting; a lot of people are rooting for us. We have to be strong. I'm proud of you.

Sponsors of KirstenCassandra