December Dump [Kirsten Cassandra's Tortuous Life]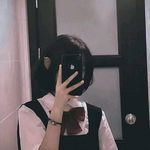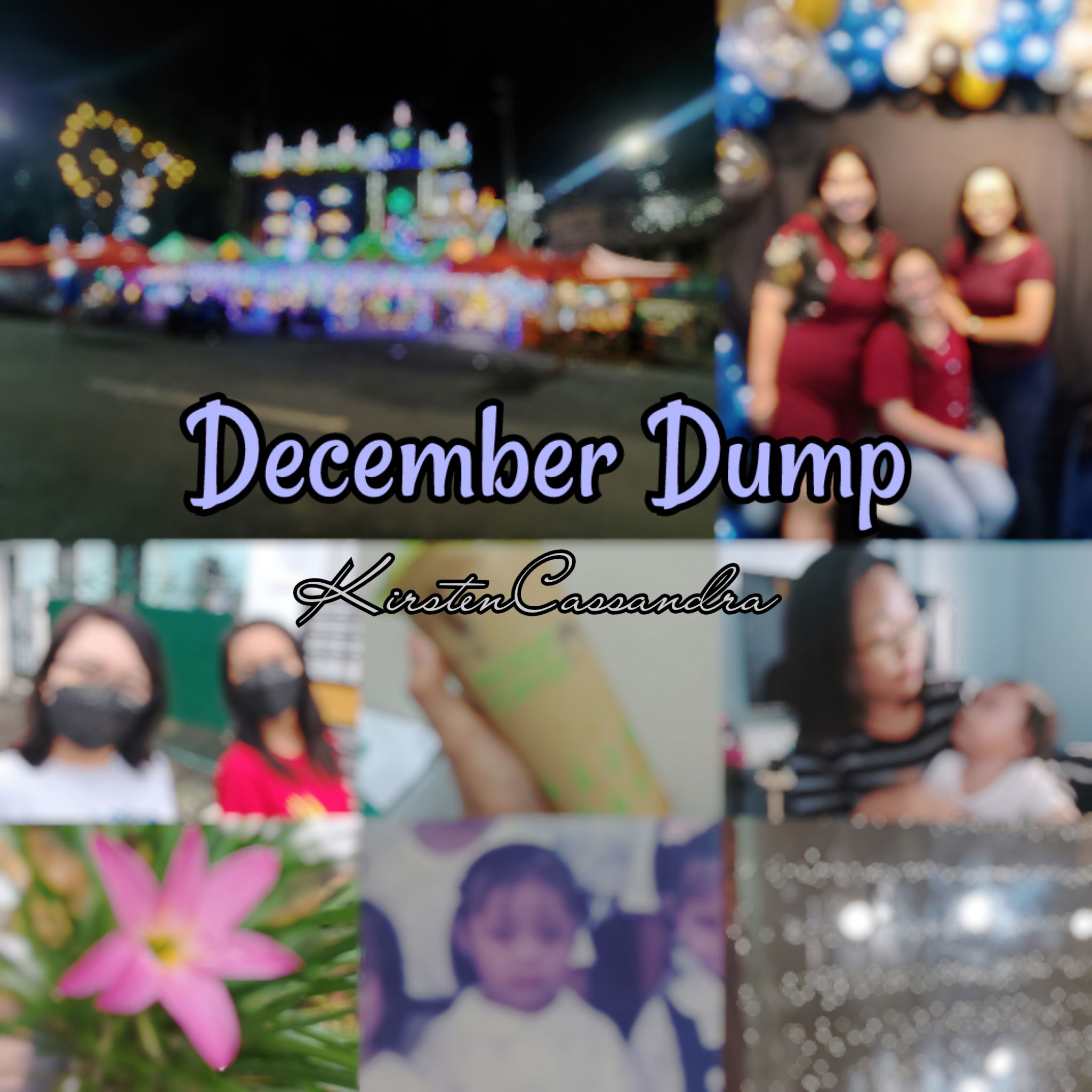 Hey! It's been a long time. It's a new year and a new month, so it's time to look back on the events of the previous month. December is a particularly special month for me since it coincides with my favorite season. This season is the happiest month of the year. My boyfriend and I's anniversary month is obviously the most special, but December seems to be our second anniversary month.
This month has a veri peri hue vibe to me—tranquility, serenity, and happiness. Time spent with family and loved ones, as well as a long holiday break. These photos don't do much to describe my December adventure. Maybe they're right; the happiest moments aren't always captured by a camera.
Alright! Without further ado, let's begin.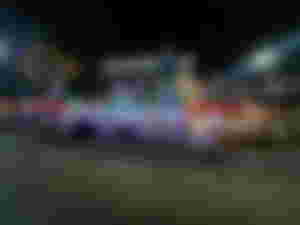 We were heading home when i noticed these cheery lights in our Barangay Hall. I'm captivated by all of the lights. They design it every year and hold a contest to build a teeny tiny winter wonderland. My bebuu and I both enjoy the winter season, so I'm sure he'd enjoy seeing it. This inspired me to build one for our tiny house. Hihi.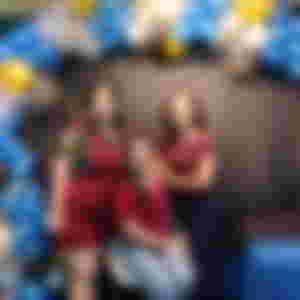 We celebrated Ate Joy's birthday a day early in San Juan, a small city in Metro Manila bordered by the cities of Mandaluyong, Pasig, and Quezon City, before the year 2022 ended. We had a lot of fun. The food is excellent and scrumptious, especially the fried rice and sweet and sour fish filet. We will definitely go back to try the other dishes in their menu.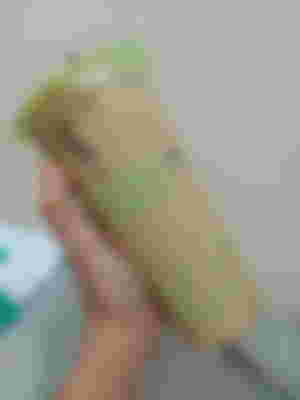 Thank you for the coffee treat, Ate Joy. After a year of memorizing my favorites, she already knows my exact order. Haha! I admire those who take the time to get to know me well, but no one beats the bebuu when it comes to memorizing me. Hihi.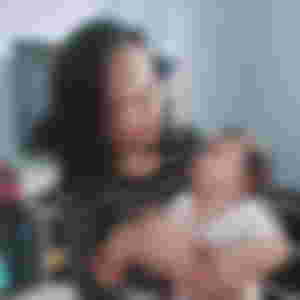 Justice is now 6 months old. He's the son of a close friend of mine. Aside from the fact that he's cute, I adored this kid. I watched him grow from a newborn to a big boy, and I must say he's a brilliant and sophisticated kid. He barely smiles, but when he does, it's priceless.
I know Justice and his parents are not permanent residents of this city, but we will keep in touch for sure if they already assign to work in a different place.
I will always be this kid's responsible Tita, teaching him every attitude he needs to have. *Evil grin* Whahahha!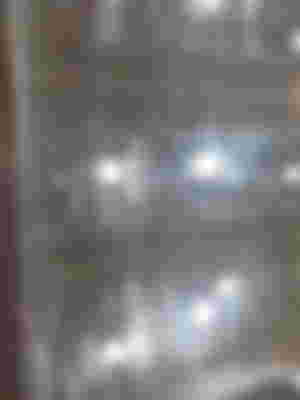 Liiighhhtttssss! More lightssss! I'm really fascinated with lights especially in different colors, but this will do. Hihi. We were sitting at Mang Inasal, the unlimited rice capital of the restaurants, when I accidently opened the front cam and saw this. It made my heart sing! Fa-lala-lala-lala-lala!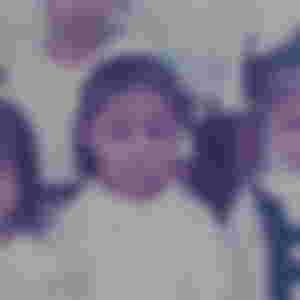 That's me! When I was in first grade. My mother got a first-grade uniform at the mall. She may have forgotten that I entered elementary school earlier than others and that my uniform is a little too big for me. She said it doesn't matter that it 's bigger than my size so I 'll be able to wear it next year or the year after that. Asian moms. Hahaha!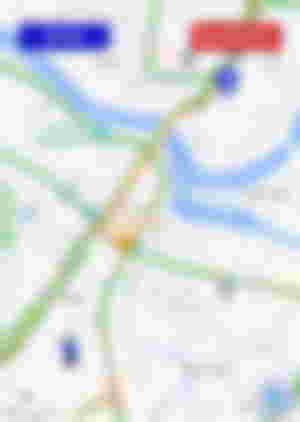 I took a motorcycle taxi to our staycation before going back to the province. It's a convenient way to get to your destination for a decent price. Less traffic, plus you're covered by insurance in case something bad happens to you while riding the motorcycle (knock on wood).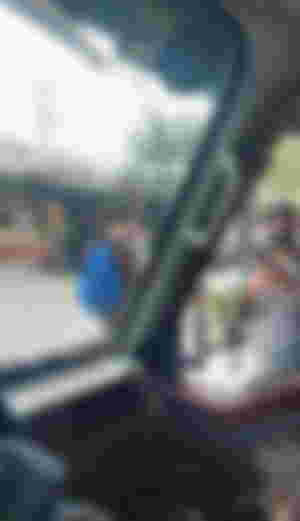 The most hardest thing of an excursion is heading back to reality, but at least we had a great time and more memories were added to our memory bank. I can't wait to go back to our own Paris. Probably soon.
This is not a tulip, and even if you aren't a flower, I will definitely kiss you. (Ay, ang harot! Hahahha!) I saw this flower blossoming in front of the church. This seems to be a wildflower. If I could be a flower in another life, I'd like to be a wildflower. They simply grow anywhere they like. Nobody is needed to plant them. Then their seeds drift out in the wind and find a new place to grow. And they're wild though. Lmao.
Finally, I got to meet my twin. Because we look so alike, some people believe we're twins with a five-year age gap. My baby sister is no longer a baby. Most of the time, she is obstinate and believes in different life hacks other than the one I know, causing tensions between us to rise.
We both thought we'd changed, but we'd simply grown apart. I hope that one day she would be mature enough in life to learn more instead of sticking to what she knows and never growing up as an individual. I just care about her. Someday, she will face an uphill battle similar to mine, and I hope she will learn from it.

Last year, 2022, brought us with several amazing experiences. There are good and terrible things, but remember that everything that has happened to us has taken place for a reason, and the majority of it is a lesson.
Let us now move on and forget about our worries from the past. I wish you everyone good health—both mental and physical—and a joyful life with your loved ones.
Au revoir!
Sponsors of KirstenCassandra