The Battle for the League, Race for an European place and Race for Survival in The Premier League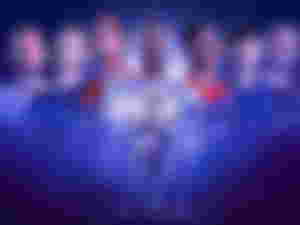 We are approaching the very end of the league season and as Tradition demands, each league is meant to produce a league winner, teams that would represent the league in the Europes elite competition (UCL, UEL, UECL) and also teams that would move to the lower tier of the league.
So far so good, we've had league winners in 3 of Europe's top 5 leagues, which includes Spanish La Liga (Real Madrid), French Ligue 1 (PSG) and German Budesliga (Bayern Munich) with the Premier League and the Serie A yet to produce league winners.

A BREAKDOWN OF THE PREMIER LEAGUE SITUATION.

The race for the top 4 and the league title will likely go down the wire to the final league game of the season.
Over the weekend, Liverpool defeated Newcastle 1-0 to temporarily move atop of the Premier League. Later That same day, City defeated Leeds United by 4 goals to nil to move back to the summit of the Premier League Table. Top 4 Battlers Manchester United drew 1-1 with, Rivals Chelsea, Arsenal defeated West Ham 2-1 and Tottenham won at home to Leicester City.

As it stands:
Manchester City sit atop of the Premier League with 83 points after 34 games. Their destiny is in their hands as they will be crowned champions of England, if they win their remaining 4 games, regardless of the outcome of Liverpool's fixtures.
Remaining Fixtures:
They play at home to Newcastle, away to Wolverampton Wanderers, away to West Ham and at home to Aston. Will they pick maximum points from their remaining 4 fixtures? We would discover that as we progress. 

Liverpool are Second on 82 points after 34 games, just one point below Manchester City. For them to win the league, they'd have to win their remaining 4 fixtures and hope that City drops points (either draw or lose).
Remaining Fixtures:
They play at home to Tottenham Hotspur, away to Aston Villa, away to Southampton and at home to Wolverampton Wanderers. Will they win their remaining 4 games? They have won 13 and drawn one of their last 14 games, with their only draw coming against title rivals Manchester City. They are currently on a 2 game winning streak and if it continues this way, they have a high chance of winning their remaining 4 fixtures but just as I said earlier, their destiny is not in their hands. Their League title triumph is subject to the outcome of City's remaining fixtures.

Chelsea are currently on 66 points and need seven out of a possible 12 points to secure a top 4 spot.
Remaining Fixtures:
They play Wolverampton Wanderers, Leeds United, Leicester City and Watford in their remaining four fixtures of the League season. Will they get the required number of points to finish in the Top 4? Well, that will be decided in the weeks to come because they are currently on a poor run of form and have lost three of their last 6 games, drawn one and won two, with their most recent loss coming against relegation battlers, Everton.

Arsenal are currently on 63 points with 4 games to go. They are closely followed by London/Top 4 Rivals Tottenham, who are currently on 61 points. They need to win their remaining four fixtures to cement their top four spot and Champions League Berth for next season. They are yet to play Tottenham in the second leg, in what will likely act as the decider because the winner takes it all.

Manchester United trail Arsenal and Tottenham by 8 and 6 points, respectively, having played a game more than both teams. At this stage, their chances of finishing in the top 4 are quite slim and look impossible at the moment. That sums up their season.

 RELEGATION BATTLE
Burnley, Leeds United, Everton, Watford, Norwich.
Norwich, Watford and Everton lie in the relegation zone. Norwich were relegated last weekend, following Watford's loss to Burnley. Watford are 12 points off the safety zone and will likely join Norwich City in the Championship next season. The battle for the last relegation spot is between Burnley, Leeds and Everton, who are on 34, 34, 32 points and 34, 34, 33 games played respectively. They'd have to battle it out for the remainder of the season. Who do you think will finish in the top 4, who do you think will relegate?
Feel Free to drop your comments below.

Lead image: source