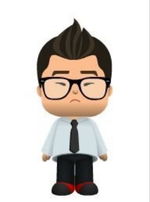 Hello friends, I hope your weekend is being great ...
Since I opened my eyes in the morning, I have been thinking about expectations. How can we have these thoughts that often hurt us? Before starting any activity, they are always present; sometimes, they even stop us and make us doubt for fear of failure.
Since I was a child, I have been very restless. In fact, in my adolescence, I was diagnosed with ADHD. Over time, I have managed to manage a little; that restlessness brought me here. I have always liked to learn new things and generate high expectations in everything. That I was going to undertake has been very common. At first, I suffered because things weren't going my way; but over time, I learned a bit that I could use those feelings as an impulse.
This is something. I learned from having a hard time not only with high expectations; but also with expecting behaviors from other people. I would brainstorm ideas and go through life expecting others to behave the way I did.
In love, I hoped that they would love me in the same way. Just as I would understand them, forgetting that we are all very different and, therefore, we have different behaviors in the same situations.
So it was that little by little I learned that I should go through life without expecting anything in return, if I did favor it was because it was really born of my heart to do so, I was never going to expect to be awarded or recognized for it since that would be something else and it is far from being helpful, but rather pursuing some benefit. 
Doing some activity without expecting anything for it makes you enjoy it more. And that is what makes everything you get a profit.
The aim is that, if we do something, we don't let doubts fill our heads with hopeless ideas, hahaha, and we don't believe scenarios that could play against us.


Why did I write this? I do not know if it is a kind of relief or cathartic writing, but it was the first thing that came to mind when I crossed words with my dear @JuanyChelme we both went through a similar situation on this platform, perhaps we created a very high expectation and we would lie to them (Allow me, dear Juany, to speak on your behalf hahaha) if we do not say that it is a bit frustrating how things have been given to us.
But here we continue because if we agreed on something in our little conversation, it is that we will continue. After all, we enjoy what we do, and as long as we like what we write, no one will stop us.
So; if a friend who is starting in this world of blogging reads me. It is better to take things calmly, without creating high expectations about getting readings and interactions with people who are willing to read you. All take it easy and that each new friend, reader, and comment is a real surprise and you manage to enjoy it entirely, that is the only thing I can advise you at the moment.
And do not despair or let your creativity be affected because of a certain green character. That I will not name, so as not to unleash my hatred, LOL, if do not visit them, he is lost your great content, you keep doing your thing that he will always find someone he values its content.
Smile all the time!
See you next time! We'll keep reading!
Saturday night, November 13, 2,021.


I can write thanks to the impulse of my sponsor. They are great people who create great content.
All writing is 100% original.
Cover Image: Photo by  athree23 en Pixabay 
All images contain the credit; otherwise, they are my property.