Are you currently in Japan? Or maybe plan a vacation to Japan? If so maybe one of these seasonal events is worth a try! Unlike the various events I told you before, this event has a different theme from my previous article which focuses on nature. Setagaya Plum Blossom Festival is one of the annual events held as a sign of the coming of spring, with around 600 Plum trees on Setagaya's Hanegi Park it certainly giving you a new experience if you never visit it before! Enjoying the beauty of one of Japan's iconic nature attractions which is very iconic is certainly a pity to miss.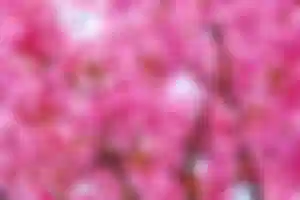 In addition to enjoying Plum Blossom, you can also enjoy other Japanese nature experiences, such as Cherry Blossom Trees or Azalea bushes on the other side every weekend various food stalls or typical Japanese drinks also enliven this festival where you can also enjoy other interesting things like Hand-Craft Art , Tea Ceremonies, etc.
To enjoy the beauty of this nature and also the festival in Setagaya's Hanegi Park, you don't need to be confused, this Park is located about 2 minutes by foot from the nearest station, Umegoeka Station. You can enjoy Plum Blossom and various other interesting things at Setagay's Hanegi Park from February early March (depending on climate conditions).
Well, I think it's enough for this article,I really hope my article was useful for you and i hope you can enjoy this festival, Thank you so much and have a good day! Fore more details about this festival you can visit their website here: http://setagaya-umematsuri.com/