"We Only Realize The Importance of Someone, Once They're Gone."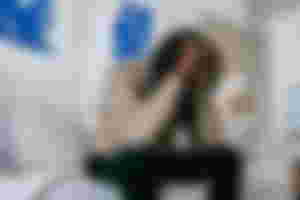 This is a quote that makes me sad everytime I hear or read about it. I remember in this quote the girl I loved but she's no longer mine. I realized how much I loved here when we broke apart. I missed everything about her, her smile, laugh, her sweet messages and her beautiful voice. I want to loved her again but its already late, she's no longer inloved with me and she told me to let her go. This is a beautiful story that I want to share with you. A story that happened in my life, I just want to share with you my mistakes I've done that I regret until now. I hope you'll get a lesson from this story.
There was a girl I met way back 2018 on application called Neargroup. At first chat I started to flirt her and say cheesy words she was so friendly and she doesn't get mad at all even I started asking about her personal life. She was so friendly to the point that I add her on Facebook then start to chat her. I asked her age then she told me she's just 13 years old and I'm 17 that time. I know what your thinking, hey I'm not child abuse. I just like those who younger than me because I found them easy to comfort and lovely. Weeks have been passed and we became closer to each other, I start knowing her personal life and I discover that she's the oldest among her siblings. As days past I realized that there's a part of my heart saying that I'm inlove with this young girl but I don't want to confess it. There is a doubt in my mind saying that if I fall inlove with this girl it could be a risky relationship since we're miles apart. She's in Bulacan while I'm in Taguig if we became in a relationship it could be a long distance relationship that full of struggles and problems. Those doubts didn't stop me to love this girl, I remember it was December then I called her using messenger. She's on field trip that time and they are going home. I tried to contact her then im so happy because she answered my call. We talked a lot about her experience on field trip. She talked to much and I just listened to her. When they need to get out from the bus she told me good night then turned off the call.
It was January 24 when I started to flirt her again and then I said I love you. You want to guess her reply? Dude she replied I love you too. That was the moment that my heart beats fast and I can't explain my emotions. I slapped my face because i want to know if it just a dream but its the reality. From that moment I know that I loved her and I want to become a good boyfriend to her. 3 months passed our relationship is still ok not until she's starting to lose interest on me. It is the disadvantage of long distance relationship because everyday you want to hug and kisses the person you loved but you can't do anything because distance tear you apart. Even though we're LDR I do everything to make her happy but every every joy has associated sadness. She became cold to me and didn't replied to me almost a month. At time that she got online after a month I tried to asked her questioned because I didn't know what makes her give up. She didn't answered at all. It made me mad to the point that I said a words that will change everything. We've broke apart and after a month I started chatting her again hoping that she still loved me but she didn't.
I know its my mistake, I'm not a good boyfriend to her. I tolerate her as a young girl playing for love but I didn't realized how much she loved me. After our break-up I asked some of her friends if she's OK then they started to told me things that makes me regret everything I've done to her. Her friends told me that she always defends me everytime there's someone mock on me for being her boyfriend. She also getting away to those boys who want to woo her because she had already boyfriend. I feel pity for her because she loved me so much even though we're in long distance relationship. I said sorry for many times to her and she forgive me many times and I want to comeback to her but its already late. She's not interested to me at all and she told me that she's going to become single until she found a guy that will truly love her. Its been 3 years but I still have feelings for her. I want to move on but I can't. There are girls nearby that I admire but still she's the only one occupied my heart. Someday I want to see her again then try to make a conversation again. I just want to give back the love she gave to me but I didn't care at all. I regretted all those mistakes and I wish I could go back time to correct all those mistakes I've done to her.
https://www.pexels.com/photo/man-sitting-on-a-concrete-bench-373914/