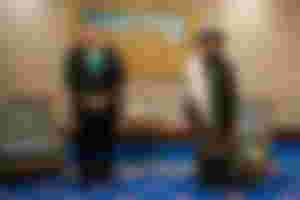 There are two powerful people in this picture One is the state secretary of the super power and the other one is the taliban leader .This two powers were fighting from last 20 years in afghanistan .One is the superpower and the other one is ordinary group. But this is the 2nd time in history where superpower got defeated by ordinary group. What i mean is that everything is possible. Sometimes powerful people lose and so called weak people win .So now peace deal is signed between this two and hope world will see peace in future.
Thank you for reading this.
Hope you will make a comment.
I will subscribe and comment in response.