Many people discover spirituality through suffering.
Part of the process of awakening is recognizing behaviors, traits, habits, or thoughts that do not serve you. As your behavior changes, so does your "diet" - not just what you eat, but everything you "eat", including what you listen to, watch, read, and pay attention to.
Have you heard of orthorexia? This is a term used for an unhealthy focus on healthy eating. This sounds like a paradox, as a healthy diet generally improves health. However, there is a limit - eating healthy can become an obsession. Anxiety can develop around eating food, feelings of guilt and anger at yourself when you indulge in something "unhealthy".
There is also a phenomenon similar to orthorexia in the "spiritual diet". Healthy spiritual diet - e.g. meditation, reading spiritual texts, spending time in nature and caring for others - strengthens your spiritual health. However, there is a certain limit here as well.
What if you blame yourself for wanting to spend the evening watching a movie? Or eat something that doesn't fall under a "healthy diet"? Being distracted instead of focused? Or do you not have the energy to care for others? If when you feel anxiety, you don't want to meditate or break down its deeper cause? What if you don't want to use energy to "raise your vibrations" ... What if all you want is to eat ice cream, get together with friends, drink a glass of wine, or watch a series?
There will come a time when your desire for an "unhealthy diet" will diminish; until then, however, it is more beneficial to be patient with yourself and occasionally indulge in something - without feelings of guilt or shame.
In psychology, escapism is defined as the behavior or desire to avoid confronting reality. I classify escapism itself into two categories: conscious and unconscious escapism. It is important to distinguish between the two, as most people who engage in meditation and mindfulness are somewhat aware of when they are dealing with "useless behavior".
Unconscious escapism lacks self-awareness. It is an automatic reaction to some uncomfortable feelings. It's not wrong or bad, it's just a way for us to learn to deal with such situations. But in the context of spiritual growth and healing, unconscious escapism perpetuates our suffering. It distracts us from discomfort and in the long run distracts us from ourselves as well.
Otherwise, in conscious escapism, we explore and acknowledge with compassion the deeper-lying emotions before we decide to move away. Maybe you're just tired that day, need a sense of comfort, or just want to enjoy watching a movie. All of these options are fine and don't make you any less "spiritual". On the contrary, choosing a mentally undemanding and carefree activity can be a great act of compassion for yourself.
If you want to be in physical shape, a manageable and balanced routine and diet is better than extreme and intense. If you start with high intensity, you will probably burn out quickly and go back to old habits. Therefore, it is better to start a balanced and increase the intensity over time, according to your abilities, which will provide you with more lasting effects. Many people promise a "cheat day" in their diet, a day when they can sin without a guilty conscience. There is no reason that the spiritual path should be any different.
Over the years, I've gone to extremes and deprived myself of many things in the belief that "a spiritual person wouldn't do this or that," such as getting angry, eating junk food, watching Netflix excessively, arguing with my partner ...
It was only when I allowed myself to practice conscious escapism that I discovered what really benefits me.
I was mostly encouraged to take this path by friends and family who saw that I needed more free time. I always set high standards, pushed myself to the edge, and these qualities of perfectionism were carried over into my spiritual practice as well.
Over time, my need to "escape from reality" diminished. But that doesn't mean I won't miss an hour of meditation or watch a TV series to lift my spirits if that seems right to me at that moment. If I go too far to the extreme, it creates a feeling of stress or even resentment towards my practice as a result of "spiritual orthorexia".
Warning: conscious escapism is not an excuse for the path on which we choose the line of least resistance. Be careful and apply the principle of moderation. If we draw a parallel with diet: we need to maintain the awareness that a healthy diet requires that we eat well most of the time and that if we indulge in high-fat, high-sugar foods every day, this will lead to deteriorating health. At the same time, we need to be aware that it is okay to occasionally overdo it and indulge in a treat.
Knowing when to succumb to temptation and when to hold back is a matter of trial and error. It takes time, practice and self-honesty. Once you find the impetus to exercise, you may be inclined to "all-in" - to exercise as much as you can. The joy and inspiration that comes from meditation, spiritual discussions, insights, and growth creates a desire for even more. You may then feel that the spiritual path is your mission and you will do your best to follow it. This is wonderful and it is worth appreciating the innocence of this inner motivation. However, I am here to tell you: you can take a day off. You can breathe, stop, and take your time without worrying about growth and progress.
You can shamelessly allow yourself to indulge in conscious escapism.

Thank you for reading.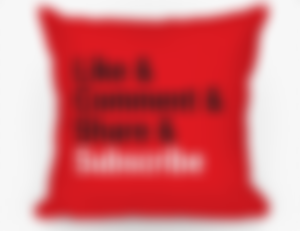 Greetings.
@Kaya