Everyone likes to sweeten themselves with a piece of cake, and they rarely exceed the price of a few euros. Well, if you are wondering how much sweet masterpieces decorated with diamonds and a few meters high cost, which the wealthiest can afford on their birthday, this article is for you.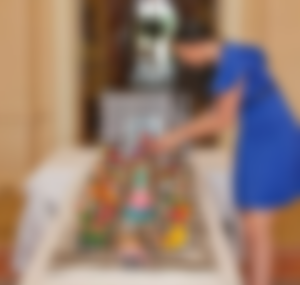 The decadent cake was created by British designer Debbie Wingham, who became famous years ago when she made the then most expensive dress in the world for 17.7 million dollars. The extravagant dessert was bought for her daughter's birthday by an anonymous buyer from the United Arab Emirates. Wingham said the cake, which exemplifies a six-foot-long fashion catwalk, weighs nearly 500 pounds. The production took more than 1,100 hours, as all the tiny edible figurines were handmade, Wingham paying attention to every detail, including sunglasses and handbags. The cake is also decorated with 4,000 diamonds, including a 5.2-carat pink diamond, a 6.4-carat yellow diamond and 15 five-carat white diamonds. These 17 stones alone are worth more than 45 million euros. Despite all the brilliance, the designer should not forget the taste. The main ingredients in baking the cake were vanilla pods from Madagascar, mascarpone cream and strawberry jam. Chocolate ganache and chocolate truffle cream also provided the finishing touch.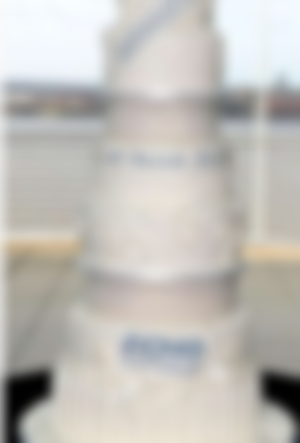 In 2013, a cake worth € 52 million surpassed the then record of the most expensive cake in the world. It was designed for the state exhibition of same-sex marriages in Liverpool. The cake was created by the English bakery Cake and measured a meter and a half in height. It consisted of eight layers of chocolate biscuit and covered with vanilla cream and white fondant. The high price was taken care of by more than 4,000 diamonds that were hand-placed on the cake. Visitors to the exhibition not only had the opportunity to see the magnificent cake, but were also able to taste it. Fifty-two million worth of the sweet masterpiece was therefore a treat of the evening, and visitors were able to take the diamonds, which were of course not edible, home.

Thank you for reading.
Greetings to all.@Kaya