Today's preschool and school kids attend too many fun activities in the afternoon. Instead of playing freely, the parents want to raise 'little Einsteins.'
Too often, parents forget that a child's primary task is play. Eager to get their toddler to learn foreign languages ​​as soon as possible, to be able to play any instrument, to be skilled in all sports, they take him to various courses every afternoon after kindergarten or school. But child development experts have found that children already spend eight hours or more in an educational institution anyway. Therefore, they recommend that they are not overloaded with additional activities in the afternoon.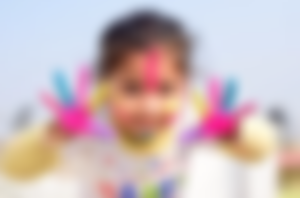 Many parents long for their child to be a genius, so they enroll him in various courses from the very first steps and spoken words. They hope that he will be so much more intelligent than children his age that he will be so small, more knowledgeable and bright. But activities of interest are beneficial to a child's development only if the children themselves desire them. They also have to decide for themselves how many times a week they want to dance, exercise, learn English, ... '' Behind the enrollment of children in interesting activities (especially preschool and too many) are too often the wishes of parents to offer the child as many intellectual stimuli as possible, bring up 'little Einsteins'. '' Parents should not expect their children to achieve top results in every course, additional activities are intended for children to socialize with each other, make new friends, create freely, exercise , ...
First-graders are already burdened enough to get used to new teachers, the learning system, they have to make a new circle of friends, they have to learn to take care of their own things, so experts advise parents not to enroll them in another hobby every day. . The elementary school guide recommends enrolling in a maximum of two anyway.
Children who choose less interesting activities do not lag behind their peers. On the contrary - too many activities can negatively affect their learning performance and health.
On the other hand, it is understandable that children are eager for knowledge and want to try their hand at many things, so after school they attend karate, chess, choir, art club and fairy tale lessons. Neither you nor they can know whether they will attend all these interesting activities next school year. Some may be completely addicted to them, but they will lose interest in others. "Even as adults, we can't know if we like a certain dish until we try it."
Because parents do not work only eight hours a day, elementary school students are enrolled in various courses in the afternoon in order to provide them with care in this way. But the fact is that six-, seven- and eight-year-olds also want to play in their free time.
The bigger problem of today's parenting is that children want to "buy" parental love by attending a certain activity of interest. They enroll in exactly what they think will please mom and dad. These children crave kind words, looks, hugs, spending time together with their parents. It may even happen that a child will attend a different club each month during the school year because he will be looking for one that will open the eyes of parents that they need to spend more time with their elementary school student. Maybe it all stems from fear, because they can not meet the expectations of parents or. they are afraid they will be disappointed.
Parents who expect achievements from children around the age of two, such as music, language, almost certainly raise future daffodils because they completely subordinate the child to their desires. By the age of five, the child learns the fastest through play, so it is advisable to put him in a different environment over and over again and thus encourage him to find out for himself what interests him. There is no evidence that additional pre-school activities contribute in any way to greater performance.

Thank you for reading.
Photo is taken from pixabay.com.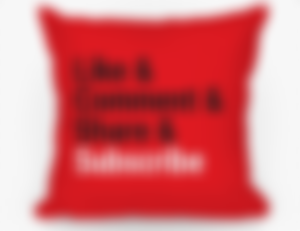 Greetings.
@Kaya