Date: 21/08/2022 Sunday
Article No: 11
Topic: Freelancing 
Freelancing is one of the free professions in the world now. People now don't want to work under anyone. Everyone wants freedom in work. It is better to earn your own independent income than to abuse the boss in government jobs or office jobs, that's why today's youth are more inclined towards freelancing. Many have now become self-reliant by freelancing. Today I will try to give you an idea by discussing freelancing.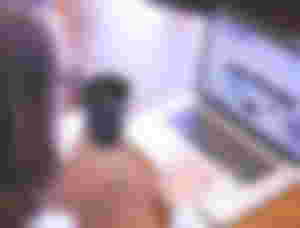 In simple terms, it can be said that freelancing is working freely according to one's own convenience without being under any company or person. For example, if you do not work in any company, but you can apply as a freelancer to work on a specific project of that particular company. In that case, you have to pay the company by doing that work at a certain time in exchange for a certain amount of money.
Freelancing is basically a profession where you can earn money by doing various types of work over the internet. It's like a normal job, but the difference is that you can work as your freelancer. Here you don't have to eat the brush of the office boss.
It turns out that you don't want to work now, feeling boring; then you don't work. You can work again whenever you want. There are no fixed office hours. Then you have no specific implorer here. When you take the job of the buyer, he is your employer.
Here is another thing different from normal jobs. That is the place of work. Freelancing has no fixed office. Basically your home is your office. You can complete your work sitting anywhere
You can work with buyers from different countries from your own home. Freelancing can easily earn you more than many government and private sector jobs if you have enough skills.
Freelancers usually find work on various marketplaces. Moreover, they get jobs from various websites outside the marketplace. You have to apply for jobs in the marketplace or you have to organize your portfolio according to your job skills. There are two types of people in the marketplace. One, who will work or sell skills. Two, who will hire you or buy your skills.
Outside of the marketplace, freelancers build their own portfolio websites, where potential employers will find you. Moreover, they create profiles on various websites like Facebook, LinkedIn, Pinterest, Instagram, Twitter, Reddit etc. and connect with those who offer work. When someone is looking for people to work on these sites, freelancers contact them directly. Again they visit your profile and contact you for work.
Those who will give you work are your clients. When a client contacts you for work on the marketplace, you can talk to him and decide how much he will pay you for your work. As soon as the order is confirmed, your specific amount will be deposited in the marketplace and you will get the money as soon as your work is Completed
How to start freelancing is a question that everyone asks. To get into this profession you need to master a specific subject first. In this case, choose the work that interests you the most.
As a result, you will enjoy working as much as you can go far in your desired sector. For example, you choose the graphic design section for freelancing. This work is the work of creative people. Designing is not possible for everyone.
So before choosing it, you should see how you can do this job, how interested you are in this graphic design. If everything looks fine, then schedule it and learn all the related tasks. For example: Designing banners, cover pages, leaflets, posters, logos etc. You need to be proficient in these subjects. Because buyers will work after seeing your skills. The more skilled you are, the more popular you will be on this site.
You can learn these by yourself by looking for resources on Google or YouTube, and if you want, there are various courses you can do online. It all depends on your desire.
So after learning to work, it's time to work. To start working you first need to open an account on a freelancing platform.
There are many such platforms currently. Eg: Fiverr, Freelancer, Upwork etc. After opening the account, it needs to be nicely decorated. Just as different products are arranged in the shop, the work done by you should be arranged in the form of a portfolio in different marketplaces. After that just waiting for the first job.
In fact, in every work, the first step is a bit difficult. Freelancing is no different. Even in this case, getting the first job is a bit difficult. But getting a job through someone's reference is much easier here. In that case you can take the help of a known freelancer.
The population of the world is increasing day by day. But the workplace is not growing compared to that. That is why unemployment is increasing day by day. One of the problems in today's world. So freelancing is a great way to earn honest part time income from home while studying or trying for a job.
If you have studied a particular subject, freelancing in that subject before joining the job will give you work confidence as well as job experience.
Even if you are already engaged in a job, you can opt for freelancing as a source of additional income. You can also do freelancing to work freely without having to work in an office.
Freelancing jobs can be of various types, depending on the needs of the company or individual and your skills. Currently, the most in-demand freelancing jobs are:
Digital Marketing

Graphic designing

Website development

Mobile App Development

Search Engine Optimization (SEO)

Content writing

Video editing
Apart from the above mentioned jobs, there are many types of freelancing jobs. Freelancing sites have all kinds of jobs that you are good at. You will get all kinds of work according to your skills.
To excel in freelancing you need to have certain skills, if the work is good only then the companies will give you work. Most of the freelancing work is done online, so you need to master the skills that are in market demand.
Don't worry if you don't know these skills, you'll be up and running in no time.
You can get an idea about these topics by simple google or youtube search or you can learn these tasks professionally in very short time from any online learning portal. Moreover, offline and online courses can be done on freelancing. Where you can develop yourself as a freelancer even by taking the course.
After developing skills, the most important thing is to get a job. You can find freelancing jobs at various local companies, but the best way is to create an account on online freelancing sites and provide your own services.
Freelancing sites have people from all over the world hiring freelancers as per their needs, thereby increasing your chances of getting work. Remember that your rating or popularity will depend on how well you provide the services. If the rating is good, you will get more work and if it is bad, you will not get it.
Competition is there in all fields, so work on what you are really good at. If you go to work without developing your skills properly, chances of getting a bad rating are very high, which can be the reason for not getting a job later.
I have divided my article about freelancing into two parts. I will write in detail about freelancing in the next article. I hope you have got a basic idea about freelancing.
Lead Image source Unsplash
© @Kawsarr