Over the past three months, I have been building a website dedicated to the coolest hoodies
At first, I was simply creating product pages in woo-commerce and that was it. That is until I decided to start posting on social media to drive up traffic and affiliate clicks.
I started the usual accounts on Facebook, Pinterest, and Instagram but I really wanted to use youtube but couldn't figure out a decent video template to use, then I stumbled on something I didn't know existed inside the Facebook business suite. When you click create a post in the business suite of your page you have the option to turn a single photo into a little 10-second video.

Click to open Business Suite
Once in Business Suite click create post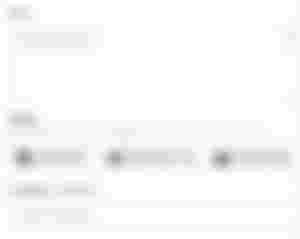 When the post box opens up, click on "Create Video" and follow the steps.
This instantly gave me a quick video to download after posting it on Facebook and Instagram that I could take over to Youtube. I was seriously happy about this.
Because of my stumbling on this little video trick, I was now able to post videos of my hoodies on youtube with little effort, and because they are 10-sec videos they fall into what youtube calls "Shorts" which when picked up will average around 3-900+ views within a few days, but I've noticed it can take more than a few days to get the video on the shorts list. But that's another discussion I'll post about later, so be sure to follow me ;)
"Shorts" Videos from my Youtube "Analytics"
The first video I published was well researched, like anything I post online. I wanted it to show up for a specific long-tail keyword and after I published it, I went back to see where it landed on youtube.com and when I searched for my keyword, there it was, front and center at the top of the results.
That made me wonder if it had also been able to show up on a google search and when I checked, there it was, a rich video result on the first page of google for my keyword and when I checked the video results, there it was sitting at #1 position. Since I posted that, not only do I have that video on the first page but I also was given two image results, a web page result, and a Facebook video result ALL on the same front page for a grand total of 5 first page results! Woot Woot! Check out the search here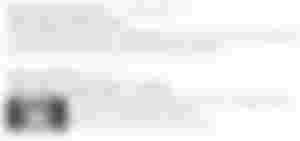 I've found that when the video lands #1 it will usually be given a front-page result in the form of a rich snippet and I have found that by using this formula I am able to reproduce this.
I was leary to talk about this because it's something I discovered that gives me a great edge against my competition, but, I know how stressful it is to put work into a video and see it go absolutely nowhere and I want to help others who are struggling like I did to rank their videos and hopefully provide you with the success your hard work and creativity deserves. So, since I like to write, I obviously sat down while working out this formula and wrote it out step-by-step so I wouldn't forget and I'd like to share these notes with you in the hopes that you too can get your videos on that first page where they belong!
There is one thing that I will mention however and it may or may not have effects but I do believe that the link in the video description that leads to your website MUST have your keyword in the domain as well as in each file level for example say you are selling pink garbage bags, your URL should look like this: www.garbagebagsrus.com/garbage-products/pink-garbage-bags
Side note- I've noticed google likes to figure stuff out by analyzing the words before and after to determine the classification of the keyword and if it relates to just one thing or many things. For example, "baby blue sweatshirts" Google thinks, ok I've got a baby, the color blue and a sweatshirt. When I put baby and blue together I get a color that cancels out the basic blue and baby blue now becomes the color. Next, I see a sweatshirt, I know what that is. I guess this guy looking for a baby blue color sweatshirt. By understanding this you can almost talk to each other, which is what you ultimately want to accomplish, anyway.
Back to the domain. Again, I'm not sure if this is something that would be a requirement but, I think it does carry weight to show that the URL that is included in a description also should match exactly the long-tail keyword you are after. I say this because "hoodies" is in my site's name and my Channel name, and I also use the exact match long-tail keyword consistently with each product.
Ok, below are my notes. If you have questions feel free to ask and I'll do my best to help you out! Please don't forget to Like, Follow. Thanks!
1 Open youtube and google and search for the EXACT long-tail keyword you want to target. (Research links below)
2 Is there a video on front page of google with exact match keyword as title and nothing else? If no, good.
3 Is there a video in video search for exact match keyword? If no, awesome.
Go make a youtube channel with a name that describes the main category of the keywords sub-category. For example "Best Kid shoes"
For example. "kids shoes" there is no youtube video with a title of "kids shoes" for an exact match search result of "kids shoes"
If I make a channel and call it "bestkidsshoes" and create a video and title it "Kids Shoes" along with a description, hashtags, and proper links meaning, the links that are pasted into the description must also include the keyword "kids shoes". for example. kidshoes4u.com/shoe-products/kidsshoes
By doing this I'm giving google something that it does not have and it loves exact match YOUTUBE video results, so much so, that it places them above all others if the exact match and all of the accompanying things are there. It also gives google a rich result to showcase on the front page, beating out multi-billion dollar brands within seconds.
This also works for website ranking as well. The mistake I see is that everyone has a bunch of other crap in their title and the URL structure is not including related info and many of the descriptions are generic and not written for that page. Things like "Kids Shoe Size Chart | Stride Rite" come up #3 because it's short and most closely related to the exact match. Their other page comes up #1 "Kids Shoe Size Chart | Stride Rite" it's short and matches the exact match twice. Once in the title and once in the description.
If I was going to sell Pink Garbage bags I would first research the most used long-tail keyword and take that and use it like this:
Title: Pink Garbage Bags
Description: Pink Garbage bags for all of your trash can needs. Our fully stocked Garbage bag store can be found at: www.garbagebagsrus.com/garbage-products/pink-garbage-bags #Pink #GarbageBags #TrashBags
If at all possible, make sure you use "pink garbage bags" when taking during your video and include closed-captions it will only help improve your ability to rank even more.
That's about it. It's pretty simple you just have to be direct and to the point. A title of "The #1 super best pink trash can garbage bags your wife will love" is NOT going to help you. There are too many damn things for an algorism to look at and when that happens it gets confused and I think just disregards it in favor of a more direct, and to-the-point title instead. If the video is about "pink trash bags" then that is what the title should exactly read.
For some great spots to stop and keyword hunt use this list below if you don't already have access to keyword research tools.

Thanks again for reading. Please don't forget to follow and like. BTW, I have more SEO tips at SEOBlogPosts.com