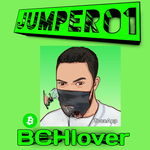 Lead image
Has someone ever cut hair so clean that you wanted to kiss them ?Every man at some point would have felt this way about a simple hair cut . Some of us have good hair texture so it's easy to actually style our hair; apart from the fact that for most men like me the bond between a barber and his client is actually scarred. Any man can testify to this fact .Now this relationship is not a lovey-Dovey relationship per say😂 ( it even feels weird saying that ) it is somewhat close to that . How ??? Well the person is responsible for your look for the next 2 weeks or 1 month depending on how many times you like to cut your hair is your barber . I don't know about a lot of guys on here but here are some cool things I enjoy when I visit my barber's shop tell me if you enjoy same things as me .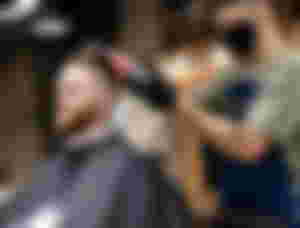 Football discussion
A typical barber shop would most likely be filled with males and what do males like as much as money and women? Football. Yes !! Football gists, latest transfer , football analysis and even some banter. My barber is a Manchester United supporter😂 which makes it quite enjoyable to me and other club supporters to throw bants at him whenever we  come around. I am probably Ronaldo's greatest fan i love the man honestly and so most times the Messi's supporters amongst us make me a target for their bants and shades but it's all fun. We all enjoy our little jokes with each other.

Latest hairstyles
Most of my friends tell me I do weird things when it comes to fashion. I won't exactly say I am a fashionista or some fashion icon ; let's just say I love to try new thing.
Apart from the huge hairstyle board hanging on the wall of the saloon ; My barber usually show me a catalogue of new trending Afro-hair cuts from which I can make a pick if I find any of them interesting. Also I can show him a picture, a screenshot or a video I saw online of a haircut I like and he would recreate it. One time I shaped my eyebrows and I was looking like a girl I had to meet up with him to remedy it as much as possible 😂.
Spends quality time making me look great 
 Like I said my barber and I share a bond . We are not dating I would like to add that I am into women 😂so … what I am just trying to say is that the fact that he takes his time to work on my hair making sure I look great every step all the way is something I appreciate. He sometimes it takes close to an 1 hour to cut my hair ; that might be because I have soft curly hair and it takes a tremendous amount of concentration to style my hair properly or at least to my satisfaction.
Business and pleasure 
I have actually met some of the amazing people at my barber's place; men and women alike 😂. People that share same ideas with me, some I have done business with, some ?? Well we just got to know each other 😂better . I have actually met people that inspired me and make me want better for myself both physically and financially.
Clean safe haven 
Now one of the best characters i love most about my barber is the fact that the man is a very clean person. If you know me well you would know that I am attracted to hygiene; it's one of those things you can easily use to get me to be your friend. Also my barber gives me great advice on products to buy for my hair. Some of the products he recommends to me helps me when I get dirts or dandruff in my hair .
If you loved this article please feel free to check out some of my other articles
The origin: gudu gudu meje yaya mefa
thanks for reading
safer safe and wear a mask
arigato
become a sponsor