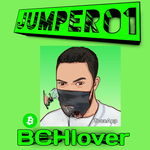 PUBLISHED;11.11.2021
PUBLISHED BY; JUMPER01 
TYPE OF ARTICLE; LOVE FOR NATURE 
©jumperjumps 
I read @CoquiCoin article titled co-existing together where she talked about how the earth has changed due to the pandemic. You can check it out on here. It has really opened my eyes to so many possibilities. What if humans are the problem? What if this pandemic is just a way for Mother Earth to fight back for it survival ?
What I can say for sure i that in the year of the pandemic a lot of changes occurred which re-shaped the Earth. These changes are not just physical changes of our environment and existence but also emotional, logical and even spiritual changes( for those of all that believe in a higher power).
More than anything we as human were able to realize that we need each other. We realized that we had a common enemy which was the virus. The pandemic year made everyone in the world put-in a collective effort to ensure the survival of man kind. Even more than that he made families that were drawn apart to come back together. You see living in a confined space with our loved ones can make us realize how much we have been absent in their life and that is one of the things that period repaired in most homes. Husbands realizing they need to do better, wives helping the family to stay safer , siblings realizing very special bond with one other, a lot of positive occurrences took place.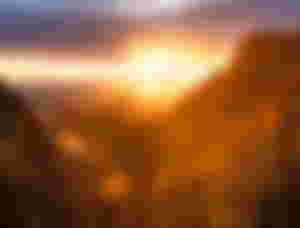 In a beautiful city located in the Asian part of the world, known as the JALANDHAR ( india)with a population of over 1 million people. It is expected to have a lot of air population and poisonous gases everywhere. Well after about 2 weeks of the lockdown they experienced something they have never experienced for years. For the first time in about 30 years they were able to see The Himalayas( the highest mountain range in the world). This is because the sky was clears they part of the mountain that was covered with smug from pollutant gases was suddenly visible. What a wonderful sight. This just goes to tell us that sometimes when we allow nature it can effectively and efficiently repair it self.
Also natural geographers and animal study professionals have done a lot of test on wild-lives, sea animals like the whale, birds, the giants and dwarfs of the animal word and they came to the conclusion that in that year of the lockdown the animal world flourished more. The highest rate of nesting ever recorded in over 20 years was recorded in the year of the lock-down. The seas monsters came out more, the birds in the sky sang better, the wildlife animals blossoms. This just means that if we are opens to working hand-in-hand with nature and Mother Earth flourish better.
I think the earth is an amazing planet. A home for us and a gift to the unborn generations. It is our responsibility to take care of it as it has to us. To have tolerated us as humans this long and allowed us to breath and survive as a species is a gift. A gift we can give back by avoiding dangerous practices like illegal bush burning, burning fossil, over extraction of resources in a particular area, air pollution and so on. Let us work together to see that this little change we noticed during this period of lock-down is lasting then and only then we are assured of enjoying more year on earth.
it has been a pleasure my friends .. thank you so much for reading here is a link to one of the documentaries titled THE YEAR THE EARTH CHANGED
I had fun making this I hope you had fun reading it please let us come together to make sure tgar we play our part in the safety of our planet because earth belongs to us all. Peace