I Sell My Pig for This
April 27, 2022 | Wednesday
---
Hi! It's me again @JulyAnn publishing an article after 123456789 days. I been quite busy lately that's why I often create and read articles, but I always checked read cash every morning after I woke up.
Anyways, let me go straight to my topic without much further ado.
---
Last time, I shared an article that I am Raising a Pig. My mother influenced me. I used the money I've earned from my tutorials to bought the pig. Some say that raising a pig is a good investment too, and so I tried.
My mother is the one who took care of my pig because I am busy with my tutorials. I only went to visit it during my free time.
--
I was fascinated how fast my pig grew each day. It makes me smile when I saw my pig eating with gusto, running in the fields, and playing with other pigs.
Now I understand the elders saying "para kang baboy, pagkatapos kumain matutulog," cause literally I saw my pig doing that. After eating it will sleep and waking up being hungry again.
My pig grew bigger and bigger each day. Some people felt envy everytime they saw my pig. They say that I can sell it anytime even though its only 2 months old that time.
I raised a pig for only one reason. I wanted to buy a printer for some purposes.
Everytime I visit it. I talked to it saying "please eat a lot and grew bigger and bigger."
---
Months run fast and my pig is 3 months old. It's too young but I decided to sell it.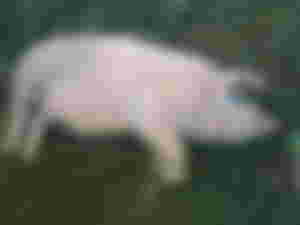 He may be young but he's bigger than his siblings.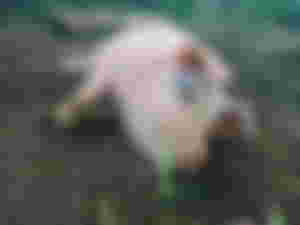 I took a photos of him before sending him away. He's eating the cassava leaves while sleeping.
My mother told me to fed him a cassava crops and let him drink a water with salt. In that way, it's weight can be heavier.
When the buyer arrived, I am feeling a mixed emotion. I got atouch to him, but at the same time I have to sell him. Thats his purpose anyway, that's why I raised him.
My father is the one who accompanied the buyer. When he arrived, he brought the money and told me the weight of my pig.
In almost 3 months he weighs 73 kilos and it costs Php. 12,400. I've earned atleast Php. 7,000.
The money I've got from selling my pig is used to bought a printer.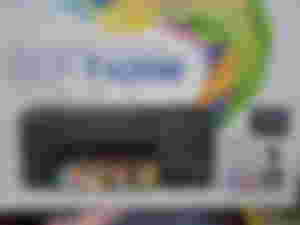 I've planned to bought an Epson printer but its expensive that I thought and the stores and malls are out of stock because they're many people buying it too especially teachers.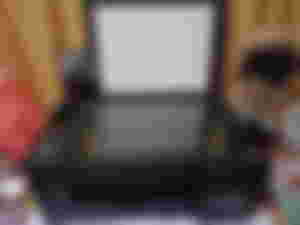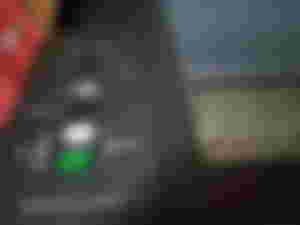 I can now print, scan, and photocopy files and I can make it as a business. Its very useful.
--
Now, this time I bought two piglets. I will raise them and after, I will buy a new laptop.
I will get the piglets after election. You will soon meet them after I get them. 😊
--
Thanks for reading!
P. S. 
Sorry for this article. Promise to make a better one next time. And I will try my best again to be active here. Please bare with this articles. 😊
Thank you so much for reading!