June 8, 2021
Hello there read.cash friends.
Today I am going to tell you a story…
Once a upon a time, in a faraway village, there lives a woman who just gave birth. It was December 18, 2020. She had a little baby girl that she named Zyanya.  Such a strange name, right? One would wonder from which kingdom did she come from.
Zyanya was adored by her parents and relative, especially her aunt.
Her mom and aunt planned for a monthly pictorial for Zyanya. It seems this is now the trend lately. A pictorial for every monthsary of the baby. They started to plot what would the monthly theme for Zyanya's monthly pictorial.
And they decided on Disney Princess or Disney Characters.
They started to scout suppliers for customized costumes for the characters that they want to dress up little Zyanya.
Good thing that the aunt has connections. She has a friend whose mom has a small crochet business. She contacted that friend and asked if her mom can crochet customized dresses.
At first the mom declined as she has no experience in crocheting dresses. Her crochet runs more on beanies, cellphone pouch, headbands and any small items that can easily be sold during her bazaars.
But the aunt is adamant as she has nowhere else to go. They only have a few days to secure the customized dress as it took time for them to decide. They only have two weeks left before the first monthsary of Zyanya.
So the mom of her friend has agreed, of course, for a fee.
 1st monthsary – Moana
For baby Zyanya's first monthsary, they would like to dress her up as the little Moana.
Moana is a 2016 Disney movie. She is a daughter of a chief who embarks on a journey to return the heart of their goddess who was taken by a demigod.
Zyanya's aunt sent a picture of a Moana costume that they want to be followed. Without a pattern on hand, the costume crochet designer has to create her own and finally was able to deliver the desired Moana attire.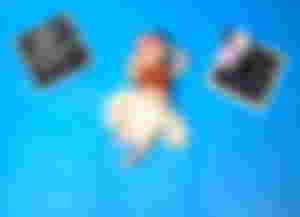 2nd monthsary – Belle
For Zyanya's second monthsary she becomes Belle of Beauty and the Beast.
Beauty and the Beast was a 2017 musical / romance Disney movie.  It is about a village girl named Belle who embarks on a journey to save her father from the beast that has locked him in his castle. She in turn was caught by the beast and in replacement for her father she has to stay at the castle herself and serve the beast. They both fall in love and eventually the real person behind the beast was released to become a handsome prince that has been cursed.
Again, Zyanya's dress was free handed by the designer as there was no pattern to follow. After a lot of frogging and redoing the dress, it finally came into fruition and made Zyanya's aunt and mom happy.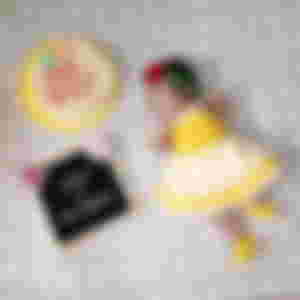 3rd monthsary – Cinderella
Have you heard of Cinderella? I think almost little girls wish to become Cinderella and this is what Zyanya has become on her 3rd monthsary.
Cinderella is a 2015 Disney film. The young Ella finds herself at the mercy of her cruel stepmother along with her scheming stepsisters when her father died.
When Zyanya's aunt showed a picture of Cinderella's dress to be followed, the designer still has to check on the availability of the yarn. Gladly that she still has a beautiful shade of blue that will fit Cinderella's dress. Soon she started making magic with her wand of a hook and create a magical dress.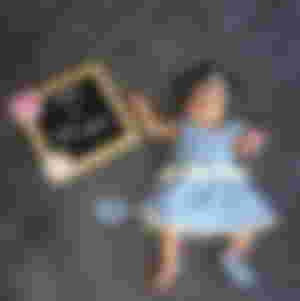 4th monthsary – Sleeping Beauty
A witch curses a newborn princess to die on her 16th birthday but a few fairies alters the curse into having the princess have a deep sleep instead and the curse will only be broken by a true love's kiss.
But not Zyanya, she is wide awake and she rocks wearing the crocheted dress of Sleeping Beauty.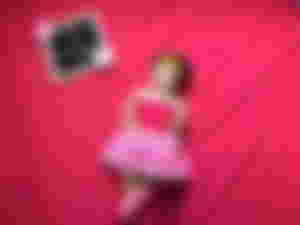 5th monthsary – Mulan
Mulan is a 2020 action / adventure of Disney. It is about a fearless young woman who risks her life for the love of her family and her country. She became one of the greatest warriors in China.
The designer of Zyanya's Mulan costume took a long time to finish as this is the first time for her to make a longer sleeve. It was such a challenge to create the dress but together with her fairy godmothers, hook and yarn, they were able to nail it.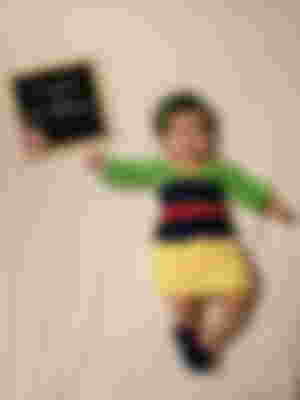 6th monthsary – Snow White
Well, who doesn't know Snow White, the princess who ate a poisoned apple given to her by a wicked witch that led to her demise. But she had a bunch of dwarf friends who chose not to give up on her. Eventually, a prince falls in love with her and kissed her and she eventually woke up.
As of this writing, the designer is still working on Zyanya's Snow White dress. Soon this will be sent to Zyanya in time for her pictorial on June 18, 2021.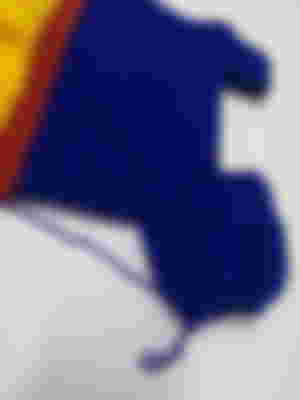 It is to be noted that the designer has no patterns to follow in creating all those designer dresses of Zyanya. All she has is a magic wand in a form of a hook.
 This story has to be ended right here and will be continued maybe six or seven months from now. Stay tuned.
Thanks for dropping by.  🧡🧡🧡