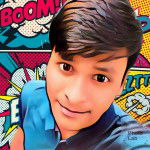 3 years ago
(Last updated:

2 years ago

)
Good evening everyone. I'm here now for write an article about the one great man Jabir Ibn Hayyan. Do you know about him? Ok let's start.
Jabir Ibn Hayyan Al-Azdi as-Sufi al-Omabi was a native of Southern Arabia.
Although the physician was the son of a father, he suffered greatly as a child when the Umayyad Caliph executed his father due to the contemporary political situation.
Although he lived in Kufa as a child, he returned to his homeland in Southern Arabia after the death of his father. Although he studied at a local school, he later became a student of the famous Yemeni Mathematician Harbi al-Himayari, leaving his mark on Mathematics.
Like his Father, he had a degree in medicine. Due to his proximity to Imam Zafar al-Sadiq, he acquired a deep knowledge of Science, especially Chemistry.
He lived in Baghdad during the reign of Caliph Harun-ar-Rashid and devoted himself to the study of Science under the patronage of the Caliph.
However, living in Baghdad and enjoying the royal favors of the Abbasids did not last long. When the Abbasid vizier was accused of conspiring against the Burmese, he fled Baghdad to Kufa and settled there permanently. While living in Kufa, he paid special attention to the study of Chemistry Laboratory in Kufa.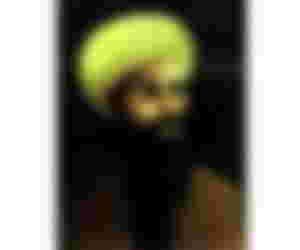 Muslim historians have called the Laboratory the world's first Laboratory. However, at present the laboratory does not exist.
Jabir Ibn Hayyan had a direct knowledge of Chemical products. He wad the first in the history of the world to invent the scientific method of practicing the basic processes of Chemistry.
Jabir Ibn Hayyan initated chemical processes such as distillation, sublimation, filtration, solution, kerosene, incineration, evaporation, melting etc. He wrote books on steel making, metal refining, liquid evaporation, textile and leather dyeing, waterproof cloth and iron rust varnish, and hair dyeing.
One of his achievements was the discovery of a method of preparing brightly colored ink from marcasite instead of gold. He made glass from manganese dioxide. He invented the method of making salt by mixing potash and soda and acids with them. Citric acid, arsenic etc.
He also knew the use of chemicals like antimony, silver-nitrate, curic chloride etc.
In addition to Chemistry, he contributed to medicine, minerals, especially stone, philosophy, martial arts, geometry, astronomy etc.
Jabir Ibn Hayyan wrote about 2,000 books. The number of books on medicine is about 500.
His book Al-Zahr or Poison has a special place in the list of original books. Despite his erudition in other fields, he is still admired for his contribution to Chemistry.!!
Lead image and some image from Google. Image source: [thefamouspeople.com]
@TheRandomRewarder isn't it good written?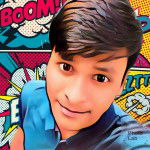 3 years ago
(Last updated:

2 years ago

)