Hello to all of you here.. It's me for the second time. I'm gonna tell what my daily activities are.. How about you? Is it doing well or is it a bit bad?
As i woke up in the morning my nephew beside me tried little trick just to wake me because he's bored after sipping his milk.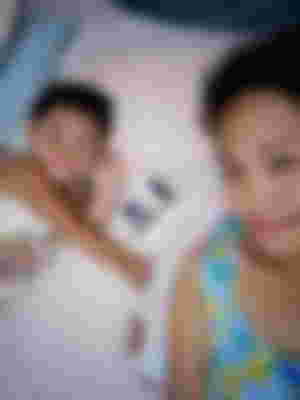 Yes, he just turned 3. By his age he's already talking some words just lik cellphone and more tagalog words. After he wake me up he tried to ask me where was his cellphone and told me he wants to watch tiktok😄😅He's an avid fan of tiktok really!.
After half an hour of baby sitting, i will iron the uniform of my sister whose the mother of my nephew after that i'm gonna make a coffee for us and then baby sit again, as hour goes by i will take him in the bathroom to take his bath and then feed him again and take him to sleep.
It's my time to rest for about 2hours after that he will get up and i'm gonna babysit again but then his father came after lunch he's gonna babysit too. And it's my turn to eat my lunch and have some rest. At 3pm time of his father to fetch his mother at her work that moment was my time to babysit again until his parents arrived.
Thats it!. My daily routine is li'l bit bored but it's fine.. Just enjoying the moment of being an aunt to my nephew..
Thanks for reading my article. Sounds boring isn't it?. But thanks anyway..