Activity Report - Bitcoin Agents Venezuela 2022 (February, March, April)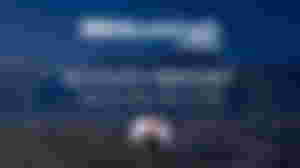 This year, in January, we decided to launch a Flipstarter under the BCH Latam brand for Venezuela, where we promised to the Bitcoin Cash community adoption, remittance and marketing results in a period of 6 months (February to July 2022). Our project was fully financed on February 1, thanks to different sponsors who believed in our trajectory and work. Since that precise moment, the core team has been dedicated to restructuring the adoption processes, recruitment of "Bitcoin Agents", marketing strategies, plans for events, development of new technologies and marketing materials for new users, merchants and the entire community.
The Bitcoin Agents Venezuela 2022 project already has three months of management. The main focus was directed to the refreshment of the approach team (Bitcoin Agents), and the reactivation of digital database platforms and technologies, that allow optimizing the work of the central team and automates the results delivery process for the boarding team.
February and March were months of strategies, interviews and massive training for Bitcoin Agents in: Caracas, La Guaira, Barquisimeto, Maracaibo, Guanare, San Juan de los Morros and Cumaná. Tutorials were also prepared on the BCH Latam work process on how to approach merchants, people, filling out information in forms, using wallets, work tools, among others. (more information in the results section)
On the other hand, the month of April has been the month of execution, operation and assembly among all the cities that are currently operational. A couple of visits to cities were made to support management and, above all, to educate new people and Bitcon Agents. And the most important thing is that the BCH Latam website (bchlatam.com) was consolidated, here the entire Bitcoin Cash community can view our results, approach map, some allies, application processes to be part of the Bitcoin Agents team, and not least, all the information of interest for those who have doubts. Another great achievement has been the opening of our customer service channel, with two telephone numbers dedicated to the support of merchants, companies and individuals in Venezuela (more details in results).
These first 3 months will set a precedent in the management of May, June and July. Well, thanks to all the construction of processes and work teams, we will be able to achieve the goals set in our flipstarter, and thus massify the use of BCH in Venezuela, which we hope to replicate very soon in other Latam countries.

Active work team 
20 Bitcoin Agents operating in (Caracas, La Guaira, Barquisimeto, Maracaibo, Guanare, San Juan de los Morros and Cumana).

175 new merchants.

2 Tourism Agencies (Recorriendo Galipán and Arepa Trekking).

371 new people.

5 Events.
46 Social media post.

19 new videos.
Reels / Tiktok / Shorts 
Tutorials for Bitcoin Agents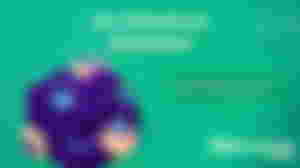 2 Customer service channels through Whatsapp Business
"Soporte"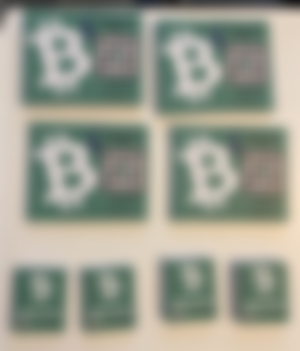 Reactivation of our Bitcoin Cash Latam telegram channel in spanish with 78 users.
Our work regarding strategic alliances during these first three months has been focused on two aspects: Business and Tourism.
We managed to make an alliance with strategic advice on cryptocurrencies and business / financial planning (AAB Consulting). This crypto-financial consultant is supporting us with the legal processes for the promotion and use of crypto assets in Venezuela.
We held two open trainings for company workers and external guests, where we talked about Bitcoin Cash and its benefits, which were already mentioned above.
Another important point is tourism, facilitating payment methods for tourists without the need for many processes, and one of those wonderful options is with Bitcoin Cash.
Company dedicated to ecotourism and adventure tourism in Venezuela. (POST)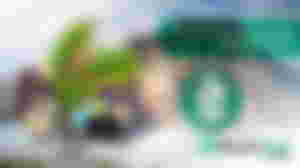 Company dedicated to carrying out the work of tour operators with a wide range of services (lodging, food, tours and extreme attractions). (POST)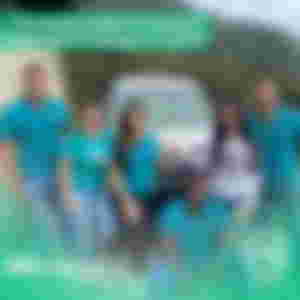 As has been shown previously, this first quarter was devoted to the construction of processes, technology, recruitment of new Bitcoin Agents and work team, provision of work materials, POP and branding impressions, some events and adoptions of both businesses and persons.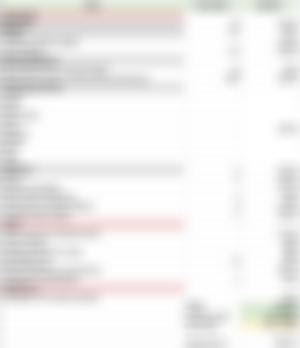 It must be taken into consideration that the value of BCH at the time of receiving the funds was $288.13, and at the time of making the flipstarter proposal the value was $383.83, about $95 less than the requested value. Of course, as promised, 50% of the funds have been protected in a stable currency and the rest in BCH, certainly the value has risen on some occasions, but even so the initial budget has been affected. However, we continue to carry out our management and seek to improve our metrics to perfectly meet our flipstarter.
50% of the current assets in BCH are located in:
qrn9p9wup432eew2l59849ly6hzj02ylpggx6wwrsa
And the other 50% of current assets in USDC are located in:
0x5df6e9d743dfe419fa92f6969076919cff214f87
The Bitcoin Agents Venezuela 2022 project has gone through a restructuring and management adjustment process this year. Where a detailed and meticulous selection has been made to each of the Bitcoin Agents that will educate interested people and merchants. For this process, it has been necessary to update operating systems, develop automation tools and, above all, adjust marketing strategies to capture the public's attention through our social networks.
Our strategy is "Digital First", which at the same time has a touch of traditional marketing for the street work of Bitcoin Agents. It has been a progressive adaptation and construction process for 3 months, and we are seeking to improve the tactics for attracting merchants and people, strategies that we have already designed and that will be implemented by the street work team (Bitcoin Agents), waiting that these modalities manage to increase the metrics in approaching people and merchants.
On the other hand, it is important to highlight the great positive impact that we have had through our different social networks, especially Instagram, where we have managed to capture an active community of people interested in receiving instruction about Bitcoin Cash in its different areas of use. for everyday life.
Remittances have not been an easy job, however this May the launch of the project will be officially launched, through a Split Screen promotional video between Colombia and Venezuela, in order to motivate affiliated and non-affiliated merchants to to join the remittance combo plan throughout Venezuela
The team is undoubtedly quite consolidated, that is why you are seeing new faces in our videos and content on RRSS. (example)
Without a doubt, it is an incredible satisfaction to once again promote the use of BCH in Venezuela through different tools with a trained team. That is why these first months the goal was achieved and we hope in the second quarter to exceed the goals that we promised to the entire community.
BCH Latam is projected for this 2022 and future years as an educational community that provides education not only to Venezuela but to the countries in Latam. With a great capacity to attract merchants in different fields, organize interactive events, make marketing materials that are of great value and use to provide information to the Bitcoin Cash community and, above all, train thousands of people who are interested.
For this, this Bitcoin Agents Venezuela 2022 plan is being made, which works as a pilot and inspiration project for other Latin American countries that seek financial freedom with BCH.
Thanks to each of the sponsors who trust our project.
Thanks to the community that day by day is aware of our progress.
And thanks to all those merchants, companies, organizations, institutions and individuals who have been receptive to us to be guarantors of their education in Bitcoin Cash.

José Ignacio Araujo
Operations, marketing and project management - Bitcoin Cash Latam
Follow BCH Latam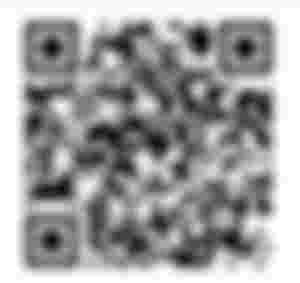 qrn9p9wup432eew2l59849ly6hzj02ylpggx6wwrsa