5-on-5 Strategic Team Pokémon Battles!
Team up and take down your opponent in Pokémon's first 5-on-5 strategic team battle game. Join Trainers from around the world. As they head for Aeos Island to compete in Unite Battles. In Unite Battles, Trainers face off in 5-on-5 team battles. The main purpose is to see who can score the most points within the allotted time. Teamwork is the key. You and your teammates can defeat wild Pokémon. Just level up, evolve your own Pokémon, and work. Put your teamwork to the test. Take home to win against your opponent. Prove how skilled you are. Participate in ranked matches and earn points. It's is just like Mobile Legend. You just need to participate in ranked matches and gain stars or points. It's better to have a teamwork for you to have a bigger chance to win. Destroying enemy's base is the main objective of the game. In Pokemon Unite, your main objective is to fight those trainers around the globe. Leaderboard is important also. If you want to monitor your progress and rankings you can have it on leaderboard.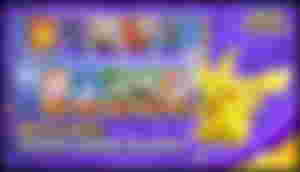 I was playing before Mobile Legend. I tend to grind in just one hero. I want to reach my senior badge (for Vale hero). I'm rank number 6 in the whole island of Leyte before. I tend to stopped grinding cause my phone gets heat immediately. I can't play comfortably so I stop playing. Why do grinding on mobile legends? It's because that time I started to have my own YouTube channel. I want mobile legends as my main content. I started to make a screen recording. I collected those best moments and play of the game. Unfortunately, it wasn't expected as a triumph. I sell my channel for $40. I think video creator isn't my passion. Let's going back to the main topic.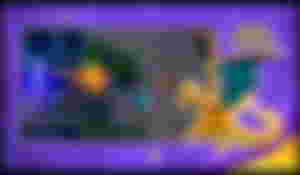 Pokemon UNITE requires communication. Most skilled trainers recognize the importance of communication. Teamwork is the best technique to surpass every stages of rank games. Signal also is the main factor in playing this game. It is important because without any communication the team can't execute the plan. Pokemon have the voice chat to stay connected with your teammates. Are you familiar with Nintendo? Well, I remembered before our neighborhood has an account of it. The device they used is DS. I don't know if it is the acronym but there's no such word that represent the two letters (DS). It's look like a splitted mobile device for gaming and entertainment purposes. Let me show an illustration of DS.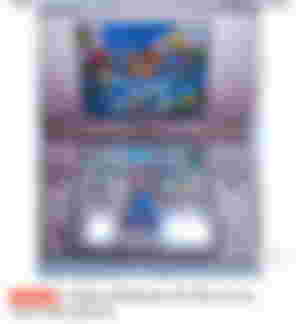 It is an old version. We played super Mario before and it's so enjoyable. There different phases of challenges and your main goal is to save the princess. DS has a pen and you can use it to draw and simultaneously touch the screen. I can still remember when my friend tried me to play the game. It really makes me feel happy. Imagine way back 2000's technology and other high tech mobile devices wasn't emerges. We are a bit of ignorance about technology. We prefer to watch and aspired that soon we can have those devices.
Let's going back to our main topic, I read the description about the game Pokemon UNITE, it says that we can challenge trainers from around the world to unite battles on the Nintendo. Trainers have the account on Nintendo, so they can switch to mobile and easily keep their progress and operate simultaneously.
Thoughts
By the way guys I'm just sharing what I've played before, I think some of you here already know about DS. I always want to play video games before, but it is not easy to install games way back year 2000's, you need to buy memory card in order to play a single game, sometimes the memory card is already bundle and constituents with various games. It'expensive and few people can afford with it, so we just watch and when our friend allow us to play then we play also. Thanks to the advent of technology now, coz we can actually download any mobile games we want freely, unlike before it's tough to buy memory worth hundreds of pesos. I share this to you cause maybe some of you here can relate.