Flashback
February 5, 2022 I am about to reminisced those days that have ups and down. I have so many experience that time especially when I have seeking a job.
My friend talk about searching about job and we have one thing in common, we are interested to enter a job but it doesn't want to see us. Until one night when I was scrolling in Facebook I saw post from PESO page which was one of my source when job opportunities are available. It was a astonishing cause when I'm going to read the qualifications of the job it states that they are accepting applicants without any experience. I was happy to share this good news with one of my body and he too feel much excitement. Both of us are deciding that we are going accept that we are being aloof from our family in case we are being hired. Suddenly when time comes, interview is conducted, I was thinking they are about spend time for our interview about a couple of minutes just asking typical question and thats it, It all finished with a short period of time. I was thinking that time that were not gonna be hired for that cold interview. Like haha we don't care there's so much opportunities out waiting for us. We just have going at home and take our launch.
It's my second options which was applying for this kind of work which commonly familiar with you, but if you're not familiar with , it is a lending corporation which probably difficult task. You are facing customer and explain about lending and how they are going to use it. When I saw the job requirements I was so down cause it requires you to reach a minimum or maximum quota which is very difficult to obtain. Another is that they don't accept education graduate applicants cause we are going to leave the job if we're taking the LeT exam and getting hired in public schools. Aside from that there are some various requirements need especially experience ones. It was a difficult for me to get along with it and I search another job.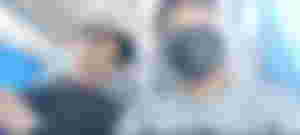 Me and my friend traverse from our designated home town to Ormoc city. Our purpose there is to verify our tin number but suddenly our fate doesn't want to give us ease cause we are getting hard time to get tin number. Transaction process is indeed so sluggish and we can't do nothing but to wait when our priority number is called. And that when our priority number is called the office stuff just told us they cannot provide us tin number. We don't know the whole reason. We end up the whole day just wasting our time and money and we going back home without any supporting documents. The worst is that he left his new helmet at BIR ormoc. Hehe that was so reckless.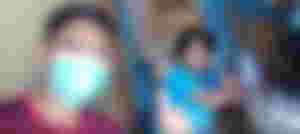 My friend message me if Im interested with that kind of job. Probably work session is about 8 to 8. It's getting hard cause transportation isn't available when the clock is reach at eight but I try even if it is risky. I tried it for one day if I could get through with this in a long time. Hehe suddenly I have realize I don't have much interest aside from it's low wages but also the duration and transportation. Being on that job is a bit of trickier cause you must be operating a sophisticated computer that allows to record all of the transactions you've made for the customers. So I decided to stop, hehe and find another.
Everyone expects you to be at a good place because you have your degree completed. Everyone expects you to be successful at your age because you have good chances to get bigger opportunities. Everyone expects you to be settling down because you are already capable enough of doing so. Little did these people know, you are still struggling to get a stable job, to reach the place where your heart truly belongs, to not fear what kind of road that you have to go through, to know what you are really capable of doing, and to know more about yourself. You're supposed to be enjoying what you have at the moment but there's so much pressure around you. Everyone expects you to be like this, to be like that, to be the person they expect you to be. It would not be easy not to get affected, but never let these expectations create pressure you will carry along the way. You will be bombarded with lots of negative feedback but let these fuel your drive and motivation. Pause and breathe, then proceed. Don't quit if you know it is worth it. And if it no longer serve you, know that you are always allowed to begin again.