Are you process oriented or event oriented?
Many people think that the only way to do big things in life is through big moments that change the direction of your life and head you towards greatness, and this is really far from the truth. If you take only one part of the equation hoping to get a good result, then you won't get anywhere as there's one thing you should recognize: That behind any victory is an arduous process of trial and error and a constant journey of correction that led to the desired outcome. We can call these "movie scenes" events and the real effort that goes to achieving something similar processes, so here comes the real question: Are you someone that's focused on processess or in events? If you still don't know how to answer, In this article I will talk about something that has been going on for quite a long time, the event oriented mindset and how we came to this point while showing you the best way to look at things optimistically and realistically at the same time. Let's begin: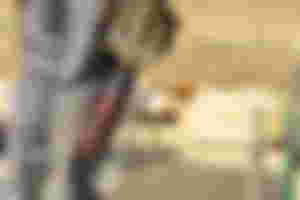 ---
When I say that someone is focused on events I don't mean that they are maniacally heading from one destination to another so they can experience different things (Which can be a good thing in Itself), though what I really want to explain is that many people approach the concept of work and discipline through the lens of motivational montages and movie climaxes that only depict the conclussion of months and maybe years of constant practice, neglecting to show that the real thing is hard as hell. This happens because of many sources of information trying to paint us the picture of success stories without the effort so they can either sell us the "secret" for becoming an achiever or simply get views. Look at Hollywood or the majority of self improvement gurus, pushing down your throat Rom Coms in which the two main protagonists live happily ever after in the wedding scene at the end or positive visualization, telling you to look yourself at the top without planning the process at all. Put this in your social media feeds all day and you will have someone that begins to believe that only significant and dispersed actions cause change.
---
With awareness comes the first step. You must recognize that the only way to get to where you want is through a repeated series of steps and setbacks which put you little by little in the right track. If you want to create a business, look at the the tedious hours of research, learning a craft, creating marketing strategies and funnels and then plan upon It instead of just seeing yourself in a mansion with millions in your bank account. If you want to get married with the man/woman of your dreams, work on your dating game, your physical attractiveness, your mental health and on improving yourself everyday instead of looking up to a wedding with whoever gets in the way. Orient your mind towards processes and you'll see that after any period of hard work those events and big moments will come.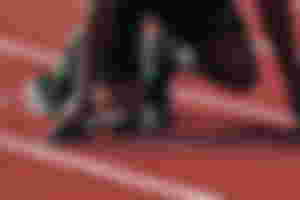 ---
I hope that this article could have been of use to you, providing you with a realistic approach to anything that really matters and the things you should be really focusing on, being more than happy If I could change your perception of life and success. Thank you for your support and good luck!