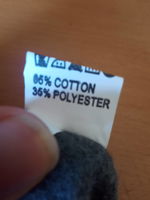 Arsenal and Everton have already played today, with a Bernd Leno mistake making the difference in a 1-0 Everton win.  This leaves Everton in 8th place, 6 points ahead of Arsenal in in 9th, and only 3 points off the top 4.
That will change on Saturday as Chelsea and West Ham play each other in a direct battle for 4th place, the last Champions League spot in England.  Both teams are tied on points, but Chelsea is ahead on goal difference, though the London club will want to put clear daylight between them and their pursuants.  Chelsea's attack has looked since winter flat but in recent weeks they've been able to scrape goals out in the big games and have had a remarkable solid defense since new coach Thomas Tuchel arrived.  West Ham is experiencing a gold rush of goals, with new loan signing Jesse Lingard leading the way, scoring at a nearly game-a-goal pace since arriving from Manchester United, where he had all but been forgotten. 
The biggest match of the weekend will be Tottenham against Manchester City in a battle for the League Cup just a few days after Tottenham fired their coach Jose Mounrinho.  Manchester City have practically run away with the PL title this year, but have shown a chink or two in their armour, losing this past weekend's match in the FA Cup to Chelsea.  Tottenham has been in woeful form, sliding down the table from a momentary glimpse of first place earlier in the year.  Harry Kane, Tottenham's key piece in attack, missed training today and is a doubt for the match, and have struggled without their center forward.  City, on the other hand, have taken a pragmatic approach to their striker situation as Aguero and Jesus have been out for long periods of this season, playing a rotating cast of wingers and attacking midfielders in the center forward role to surprising success.  Manchester City should come out firing, but it's unclear what Tottenham will be able to conjure against one of the best teams in the world right now. 
A Liverpool side that has been brought to its knees in the over the last few months faces off against Newcastle, who despite playing rather uninspiring football have been able to snatch a result or two lately.  Inconsistency has been the theme for both these teams lately, so who knows what to expect (probably not quality). 
Man United face Leeds in and old-school grudge match.  Leeds play high-tempo, pressing and attacking football, and will attempt to attack Man United on the ball.  Man United will welcome this pressure and look to play around it, using midfielder Bruno Fernandes to send any of their speedy wingers in behind Leeds' defence.  Should be an interesting game. 
Third place Leicester seeks to consolidate their position in third place against mid-table Crystal Palace, with Leicester's perennial backup striker Kelechi Iheanacho suddenly taking center stage with a flurry of goals and an PL Player of the Month award.
Wolves take on Burnley with Burnley sitting on the relegation line, 6 points clear of Fulham, and Wolves all but clear of the drop.  Aston Villa play West Brom with almost nothing on the line for either club, Villa comfy in mid-table and West Brom all but relegated, unless they win their next six games on the bounce.  Bottom rank Sheffield plays Brighton, who could still be in danger despite a widely-acknowledged quality of play.  Fulham and Southampton don't play this weekend.  
And then in midweek the semi-finals of the Champion's League begins...