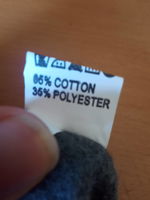 Chelsea and Real Madrid drew 1-1 in Spain on Tuesday, and
Chelsea 1-1 Real Madrid
In a game marked by torrential downpours for most of the first half, Chelsea took the reins early, with forward Timo Werner missing an amazing opportunity before the ten minute mark, then only a few minutes later Christian Pulisic was played in, cleanly beating the offside trap. Initially Pulisic was pushed wide by Madrid keeper Thibault Courtois, but Pulisic cut back to the center of the box, leaving Courtois on the ground and blasted a shot from around the penalty spot that sailed between the two Madrid center backs that were standing on the line.
Chelsea seemed to be well in control of the early game, but were given a warning sign when Karim Benzema hit the outside of the post when he was given a bit of space to shoot from outside the box. Chelsea didn't heed the warning, as just a few minutes after that, a corner kick was played in that after a deflection reached Benzema's head. With a sublime bit of skill, Benzema cushioned the ball with his forehead and immediately swung his foot up and struck the ball past Edouard Mendy to level the game.
The rest of the game was a cagey affair, with Chelsea comfortable in non-threatening possession, but Real Madrid pushing on late, seeking to continue their habit of scoring crucial goals late in games that were otherwise underwhelming. Another corner was nearly deflected off Chelsea defender Ben Chillwell for an own goal, but that would be the last bit of drama as Chelsea take the away goal advantage back to London.
Paris SG - Man City
The first half of this juggernaut matchup was defined by a near-post header by Marquinhos off a corner kick. Even though there were no goals from open play, the first half was a high-tempo and back-and-forth affair. Big chances fell to Neymar and Phil Foden, but neither could find the quality needed to change the game. Highlighting the intensity of the matchup,
A complete reversal came in the second half, as a flurry of Man City chances saw them draw the game with a Kevin De Bruyne cross that missed everyone - including Paris keeper Keylor Navas and nestle in the far corner of the net. Paris spiralled further in a shot span of time, as Riyad Mahrez put a free-kick through the Paris wall to make the game 2-1 for City. Paris then began losing their cool lashing out, with Neymar receiving a yellow card for a blatant kick on Ruben Dias, and then Gana Gueye receiving a red card for a terrible sliding tackle.