MANILA - On a typical estimated edge in the southern furthest reaches of the 50-year-old Himlayang Pilipino Commitment Park (HPMP) in Barangay Pasong Tamo, Tandang Sora Territory, Novaliches, Quezon City, there is a milestone featuring a Filipino dynamic pioneer on the rear of a running horse.
The celebration was brought up in the domain to continue the memory and valor of Emilio D. Jacinto, considered as the Personalities of the Katipunan, whose 120th passing recognition was seen by the nation on Tuesday, April 16.
The spot of love shows a bronze model of rebellious Jacinto, with an upstanding saber in the right hand as he drove an ambush against the Spanish officials while reining his dapper horse.
Jacinto, the milestone in like manner incorporates 11 different unknown progressives, some of them either doing combating boldly with him, harmed or dead.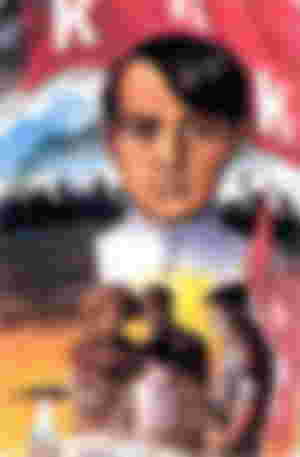 The marker on the blessed spot said that Jacinto, who was considered in Trozo, Tondo, Manila on Dec. 15, 1875, filled in as expert on money related issues and secretary to Katipunan Supremo Andrés Bonifacio. He furthermore formed for the Katipunan paper called Kalayaan under the pen name "Dimas-Ilaw."
The marker said Jacinto was related with his strength appeared in the Conflict of Pasong Tamo, which occurred on Aug. 26, 1896 in the then town of Novaliches.
History books said that Jacinto used the dynamic name "Pingkian" and was moreover the essayist of the Kartilya ng Katipunan.
Jacinto contracted wilderness fever and kicked the container in Magdalena, Laguna, at 23 years of age on April 16, 1899. His residual parts were later moved to the Manila North Cemetery.
During the 1970s, the rest of the parts were moved again and esteemed finally in the Himlayang Pilipino Celebration Park.
Next to the spot of love, Jacinto is moreover recalled in Pasong Tamo today with a sitio named Pingkian, where the HPMP is found.
The real book, "The Katipunan and the Change"- - considering the diaries of Katipunan Gen. Santiago V. Alvarez—depicted that the Pasong Tamo experience was the central critical battle looked by the Katipuneros drove by Bonifacio after they raised the essential "Cry of the Turmoil" on Aug. 23, 1896.
That experience went before by four days the better known "Conflict of Pinaglabanan" which happened in San Juan, by then a bit of the Morong military region, on Aug. 30, 1896.
To memorialize the PasongTamo Battle, the past National Irrefutable Association (NHI), by and by the National Recorded Commission of the Philippines or NHCP, presented in1958 along a fragment of Tandang Sora St. in Novaliches a chronicled marker with this etching:
"Alaala sa mga Kapatid sa KKK (Kataastasang, Kagalang-galangang Katipunan ng mga Anak ng Bayan) na unang nangasawi sa kapookang ito nang salakayin ng mga guwardiya sibil sina Andres Bonifacio pagkatapos nang paglaladlad ng bandila ng Katipunan sa Balintawak noong ika-26 ng Agosto, 1896."