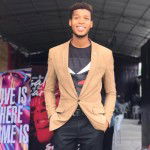 After three months of a very long break from football, due to the Covid 19 pandemic, The English Premier League has finally reopened. The long awaited league is finally back!!
The biggest football league in the world being the English Premier leagues kicked back to action on Wednesday, 17th of June 2020 with Manchester City facing Arsenal and thrashing them 3-0. I don't know about you but I watched the football match and it was glorious for Manchester City but really really awful for Arsenal. As a Liverpool fan, I actually wanted Arsenal to win so as to reduce the competition for the Premier league title, as Liverpool hasn't won the title for 30 years now and counting. The few times we almost won it, Manchester City was our foe. Although Liverpool is many points clear from Manchester City, there's still a strong competition kicking on.
With the return of the Premier League, men would take charge of the television remote as it used to be before the Covid 19 pandemic. So I plead with all females to kindly submit the remotes to your husbands and brothers as you people have been in charge for three months.
My favorite club Liverpool, would be going head to head against Everton on Sunday, the 21st of June 2020. I pray we win so as to secure our place in the league title.
The English Premier League is the most watched league in the while world with millions of fans worldwide, so I'm pretty sure I'm not the only one who's excited about its return.
What about you? Are you excited? And which club are you a fan of?