We are veryyyy veryyyyy happy and all the credit goes to Sir @MarcDeMesel Take our respect sir☺☺☺. I tried to show you my gratitude with my meme😁😁😁. Hope everybody will find it relatable and enjoy it a lot😁😁.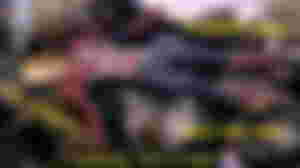 I didn't highlighted the he is hurt or something😂😂😂😂. Don't get me wrong. I just wanted to say he is the hero of read cash now😍😍😍😍.
I don't know if @MarcDeMesel sir will see it or not. But everybody know I love memes and this the the best possible way for me to show him my gratitude😅😅😅. We are grateful😁😁😁.
Hope you all will enjoy😁😁😁😁.