To be honest, I have no rights to right on this topic. I am a guy who actually don't like to confront when I am the sufferer and also I don't think there is a single drop of forgiveness into my blood. But I am good at confess my guilt and also move one😊. I saw a video of project nightfall yesterday. The video actually touched me. That's why I decided that I should write something on it.
Mistake→Confront→Forgive→Move on. This is a part of a chain. If once mistake is done, if this chain doesn't continue, it can be disasterous for the both sides. As I have less time, just hoping I can describe this parts so that people can at least understand what I cam actually saying and hoping to writing something for the both sides also. So let's see how this chain elongates.
Mistake is a part of life. Some are light and some are too much costly for someone's life. Mistakes can occur for many reasons. Misconception, misunderstanding and even sudden phobia can trigger to make a mistake. Misconception and misunderstanding is mostly seen in relationships but also can be seen between friends, relatives, partners too. This totally leads to a big arguments and finally a break up. Afraid to make a commitment is also a part of this modern world, this goes specially for boys. After a serious relationship,when any unwanted pregnancy things comes up or permanent commitment or meeting with parents, some generally becomes too much afraid and flee away. Any distraction can also trigger to make the biggest mistake of life. Some bad people try to harm someone on purpose but later they just suffer from guiltiness. There are lot other way a man makes mistake actually and this part doesn't go right for the opposite site. I have never been to any relationship but I have lost many friends and mostly because of misconception.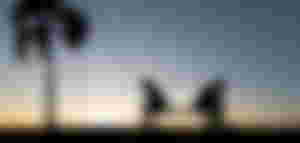 It's hard to bear the pressure but if you want to get release your pressure,you have to move to the second stage.
The road to this path is not easy. No part to easy actually. After making mistakes, both sides may suffer from serious mental pain, at least it's a huge mental pain for one side. But if confront is the start of rebuilding process and every starting is tough. It takes lot's of courage to confront the one that you one's hurt or the one who hurt you badly previously. Lot's of calmness and courage is needed. No starting is easy. Some even takes years to confront and some never can't and die with a lot's of guilty feelings. But you have to confront if you want some progress. It doesn't necessarily means to get back together. Asking for forgiveness or saying that you have forgave him/her is also brings a lot of peace in mind. So if you made any mistakes, get some courage and try to confront. We can't assure whether the one will forgive him/her or not but at least we can satisfy our mind with the feeling that I have tried my best. The longer you wait, the harder it will get. Sometimes the both side thinks how will it turn and may be the opposite side hasn't forgive yet/ won't accept my apology. But sometimes it turns out to be good result and end of an awful period of life. So confront your fair.
And take the big step in your life.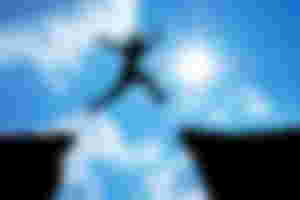 I don't know why I am writing this part actually. I don't have a single drop of it in me actually😂😂. Some say I am the most cold/hearted person he/she has ever seen. But still just gonna write. Forgiveness is a great virtue. It's one of the biggest give of GOD. We make many mistakes and God forgives us. So we should also grow this habit. He/She may hurt you but if he comes and confess his/her guilt, even if you don't want to be connected again but you should forgive him/her. And also if you are guilty and suffering mentally, I think you should ask for forgiveness too. Sometimes it feels good. I have done a terrible mistake though I didn't started it but I didn't forgive but later for some unexpected situation I had to confront and had to ask for forgiveness as I didn't forgive🤣🤣. Well, it didn't work out but I am clear now and with a lot of peace. So try to forgive or if you are guilty, ask for forgiveness. It may bring some peace.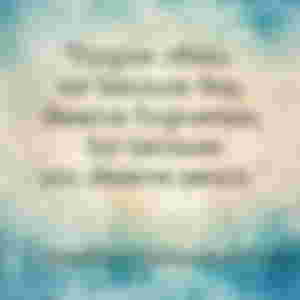 So there can be both positive or negative side of forgiveness. But both will bring you peace. No matter how the result turns out to be, but you should be prepared to move on both positively and negatively. The trick here is not to expect to much about what gonna happen but to think what your duty actually is. Fulfil your duty and find peace. Then move on with the result. Not easy actually but you can that's the penalty for what you have done before. So best if you can actually move on with the result here😊😊😊. Life doesn't stand still. So if you stop moving forward, you will just lag behind.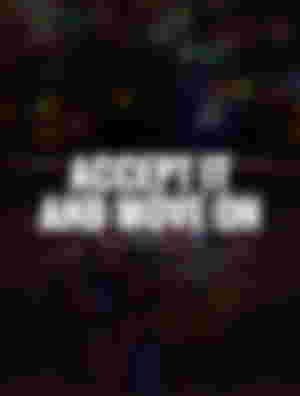 Anyways, I have nothing more to say here. Thanks to Project Nightfall that he showed me a beautiful example of forgiveness and the whole idea was taken from this video. His father left him and his mother when he was little, his mother died when he was just a boy. This person never used the word "DAD" for 30 years. But still he forgave him and then came to know his father never could come back because of his embarrasment and she regretted a lot. They met, they have a good relationship now I guess. In case you want to watch the video.
A toughing video and a happy ending for them.
Anyways, hope you will watch the video. There is bit audio problem but after sometimes it's okay. Watch their story😊😊.
Thanks for your attention. Took 5 hours to finish this little article. Class, study😭😭. Anyways guys. Best of luck😉😉.