Unexpectedly, I found something goes by the acronym ANC.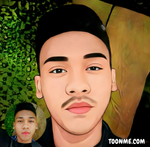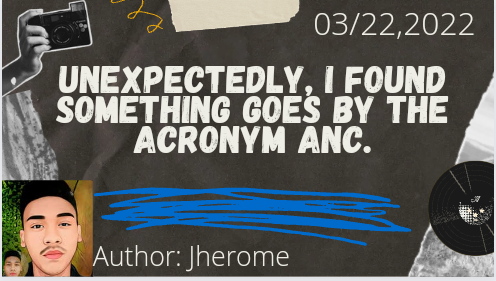 I'm not expecting to see a lot here because all I know is that you must buy them in order for you to have some of them. But I don't really know why they are here in our place. Maybe they are present here even before. Last night when I'm checking my tomatoes for any snail attack at night, I saw something that caught my interest and I've been intrigue to dig the loam soil even if the time is already 8 in the evening lol.
This is my problem, once something gets my interest I will never be satisfied unless I will explore it haha. Who can't anyway if that thing is interesting enough and can create and impact. In highschool we've learned about this kind of creature from our research teacher who do organic farming.
I've been to organic farming since the day I learned from her. The way she explained how safe and how essential the use of it changed my view in farming. That's why I really want to pursue organif farming because I know in this kind of industry, a lot already became successful and I want to follow their footsteps.
So going back to my fateful encounter with this creature, I can't really believe that I can find them here especially in my tomatoes my goodness. One thing is sure and that is they are present under those mountain of rice hay where I got the loam soils.
I can't really stay still until I can confirm it so I've done some worm hunting this morning haha. I used my hand ofcourse because it's just a soil afterall so it's not a big problem. A few minutes of digging the loam soils I left, charannn, I found them. They may be worms but they are very energetic when I placed them in my palm lol.
By the way friends these worms are called African Night Crawler. Sounds like foreigner right but they live here in Philippines and you can find them under those decaying leaves, into aged manures and others which is in the decaying process. These worms are used to turn organic materials into poops but that is the final product called vermicast.
These vermicast are much better then those chemical fertilizers as per the lessons my teacher taught to us. You can find them not too deep in the soil because they have to poop above the soil and that poop was the one that caught my interest last night.
Can you imagine that I stayed almost 1 hour outside just to see if there's more poop in the sacks where my tomatoes is. hahaha. To show you better about what I'm talking about here, I captured a photo this morning and here it is.
As you can see in the photo, their poops is in the form of little pellets and those are the vermicast. There's a lot of worms here in our country and one of them are the earth worms wherein their poop is just a compile of muds. I don't know what the right term for that but that's how see it. Also their bodies are round while the african night crawler has a flat belly.
I saw little ANC and big ones under the aged slab of wood. Check the photo below.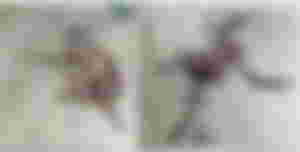 According to the research of my teacher before, those vermicast produced by these night crawlers may varry from it's content of nutrients depending on what substrate you will feed to them. So in order for their poop to have high content, you must feed them with those materials that can bring better results.
I searched in youtube about this thing and I found out that there's a lot of farmers who's doing it already. And these worms costs expensive also in the market. A lot of people turn these worms into a business. There's no problem in their reproduction because they reproduce fast and according again to my teacher's research, banana sapplings is a better substrate if you want them to reproduce in a short span of time.
They multiply and multiply haha hope all. Just kidding. A lot of people are not yet familiar with these worms that's why I decided to make this article. Because maybe you already killed them when you saw then under your pots in the garden or found them under those coconut husk in the ground. If you happen to encounter them please don't kill them because they are important to our ecosystem.
The Plan
So with my encounter with this creature, I had an idea last night and that was, I will try to gather a lot of them then put them into one place, in a bin to be precise but the problem is I don't have bins here so I planned to use sacks instead of bins because I already saw it from youtube and it went well despite that it's not a bin.
Gathering them will take time because I need to search for them here around our home so good luck to me in finding these awesome worms.
By the way friends, their poop has another name and that is black gold because their poop is very pricey just like a gold. I just made that explanation because I'm too lazy to search for it again in google lol.
That is my plan and I hope I can do that because it's been so long that I want to do this one but I don't know where to get these african night crawlers and they are just around me, lurking in those decaying matters.
Author's note
That's how my day and night went my friends. Enjoying the moments together with those cute and adorable worms. I find them cute and I don't know about you so please bear with me guys haha.
Time to end this one and I thank you for reading my article again friends. See you again next time.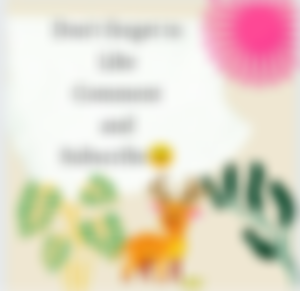 Lead image: I made it in Canva same with the image above.
To my sponsors and audience who aways supports my articles, arigatou💚.