Should we be scared of the future?
Never be afraid to trust an unknown future to a known God."__Corrie ten Boom
Yes! The future is uncertain, nobody knows tomorrow, we can only plan and think about tomorrow but we don't know what's going to happen.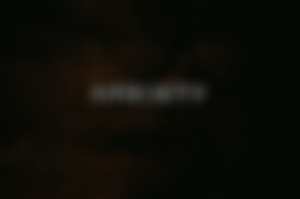 Last week, I prepared the t-fare I was going to use for the next 2 weeks, the plan was to keep it strictly for my transportation fare, but what happened?
On getting to the office on Monday, after the aerobics exercise class I had taken, I went to get spray paint for the company because a few machines needed to be sprayed.
Unfortunately, as I walked down to the vendor's store, I noticed that my sneakers were making me feel uncomfortable as I walked, so I had to check them.
The sneakers were double-soled, I noticed that the second layer had gone off so I went to buy glue to fix it.
From all I had planned this week, I never planned to buy glue to fix my shoes, but I had no choice when it happened because I couldn't have gone around with bad sneakers.
This is what I call the unknowns of the future. We can make plans but we don't know what tomorrow will be like, we can only hope for the best, keeping in mind that anything can happen, whether good or bad.
One thing I have learned about the serenity prayer is that we as humans need to learn to live a moment at a time. From my understanding, it means that whatever you may be doing at the moment is what you should focus on. I will share my experience with you.
A few weeks ago, while I was at the office, I was less busy and didn't know when I went into deep thought, it was an unconscious thing though.
I was thinking about the plans I have as regards renting a self-contained apartment. Earlier that week, I had discussed it with a friend because I need help in searching. (I'm in searching mode). She told me that the price for a self-contained one when she moved in was around #70,000 Naira. Ever since she told me that, I had it registered in my mind that I would be able to find an apartment like that at that price.
That very day, my mind started wandering around a lot of things and one was about the annual amount for the rent.
In my mind, I thought about how I was going to renew the rent when it expires, to be honest, the thought of it made my heart feel like it was going to jump out of my chest.
This is what fear of the future can cause and that's why I initially mentioned Mother Bp and Aunty Depression.
If care is not taken, we can bring this deadly illness upon ourselves for nothing.
Good thing, I had someone who was like a counselor close by, so I discussed everything with her.
She made me understand that I have to always set my mind to living one day at a time because even the scriptures made it known that tomorrow will always take care of itself.
I had to bring myself to see things positively and not negatively. I'm currently working and in a year, we have 12 months, so if my rent is #70,000 naira and I save #10,000 every month, within 7 months, my rent is ready so why should I let fear be in control?
God has given us power over everything, and fear is part of it.
There is no doubt that the thought about the future sometimes makes us scared because we feel we may not make it or something bad may happen etc.
In all these things, I've discovered that staying positive does the magic.
It is good to make plans for the future but we shouldn't let fear and worry come in during that process. If only we can trust Hod after doing our best and know that everything would be fine.
First published here.