Sex and prayers.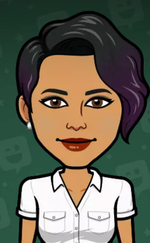 One of the needs of a man is Sex!! Yes, you heard me sex!!
So if you are married, please my ladies never deny your husband sex because the same way you feel when your husband doesn't call or give you the attention that's how a man feels when you deny him sex!!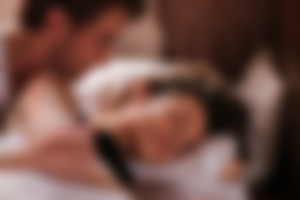 I was meditating, reading the Bible when I came across a chapter that I can't remember now. In that verse of the Bible, it is written that when a man or woman is on fast, they shouldn't engage in sexual activities. I also read in that verse that couples must take permission from their spouse, so their spouse knows that he/ she is on fast and won't be able to engage in sexual activities till the fast is over...
As believers, we are meant to always follow that which the Lord has said. However, I've noticed that a lot of people still have their opinions concerning this.
Do not deprive one another, except perhaps by agreement for a limited time, that you may devote yourselves to prayer; but then come together again, so that Satan may not tempt you because of your lack of self-control.
As a married couple, it's a sin and it's wrong to deprive your spouse of sex. Even though marriage isn't about sex alone, the role of sex in marriage remains very important because when that aspect of marriage isn't functioning well, there tend to be problems in the home.
There is something I find quite funny about the male and female gender. As a woman, we can stay for days, months if possible years without wanting to engage in sexual activities but it's difficult for a man to stay that long. It's probably due to the way our body and hormones are. Unlike men, women attach emotions to sex, they don't just see it as fun or just pleasure, it's a thing of the heart for women.
98% of women crave attention, it's just something they need to feel good and feel loved. The same way women love attention is the same way men love sex, it is what makes them feel good and loved too.
It is written that except perhaps by agreement for a limited time, that you may devote yourselves to prayer;
In my own opinion, I feel that the scripture is trying to make us understand that the only time a married couple can abstain from sex is when they need to devote themselves to prayer. That's the reason why I said earlier that getting permission from your spouse and being in agreement before going into fast and prayers is important. If there is no agreement, and you decide not to meet with your spouse, it's more like a sin.
This is linked to my other point where I said that marriage isn't about sex alone. There are times in the family when couples need to understand that it's time for them to be devoted to prayers, there is a need to be understanding and a need for agreement in everything.
I was listening to the message of a pastor who is late now. He said that sex does not spoil fasting, in fact, it boosts it and gives it power. So he told his wife that as long as he is in the house, praying and fasting, and the holy ghost comes upon her (that is she feel the urge), she shouldn't hesitate to call him. He said he will take permission from the lord because the lord knows that he is married and he is the one that gave him a wife. His point was, even if you're on a 21 day fast, it's not an excuse to deprive your spouse of sex.
It's either you both have agreed to not meet for some time until prayer is over or if the self-control isn't strong enough, that is, to avoid temptations from satan because of the same lack of self-control, then you can come together.
These are my opinions, feel free to share yours.
First Published here on read.cash
4/3/22🙂