I was used, now I dread it.
All I am about writing is how it is laid in my heart, I've discovered that it's easier to write down all you have inside just the way it comes to my mind. A question was asked by the ladies of the hive community.
We all have chores or tasks that we abhor doing! If you're like most folks, you will put off that dreaded job as long as possible. What is the absolute most dreaded chore/task that you must do? Sum up your reaction to that task with a selfie that expresses your dread of it.
Speaking about tasks, I will get right to it now, and say something about chores probably later in this post or not. Hehe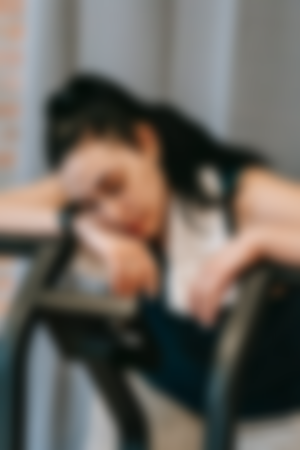 A few years ago, I remember being so stranded and needing to get a job. Fortunately, a friend connected me to someone who later got back to me and said that the only available position at that time was the post of an attendant in a school. I said okay, I was later given a date to resume.
I happily resumed the following week. The tasks I was told I would be doing were to follow the school bus in the morning and the afternoon to ensure the safety of the pupils and students on the bus.
I was enjoying the job for a while, the only challenge I was faced with was waking up very early in the morning to meet up with the school bus as early as 5:30 am as it was something I wasn't used to, however, I encouraged myself to do the job, by saying that it's the money I'm working for even if it is not a convenient job, It's not like I was expecting to be given free money.
I continued working and was doing my best in every given task. The salary I was earning was about $42.
It got to a point, a month into the job, new tasks were introduced which we were not told about when our CV and application was submitted, if we had been told that, we probably may not have accepted to do the job. The new tasks included all attendants going to the girls and boys' boarding houses to clean them up, and assisting cleaners in cleaning the school environment before leaving. All the attendants were suddenly given a rooster, more like a timetable for the days we would go clean the big boarding house. We were not informed about all that before we agreed to do the work.
Anyway, still, because I had to save up money for important use, I had to continue working, three times every week, we would all go with one of the school buses to the hostel. We start with sweeping the entire place as big as it was, then mop each room in the hostel, clean the ceiling fans, wash the toilets, windows, doors and finally pack all the trash in a trash bag.
This continued for months and I kept working and enduring the stress that came with it, the painful part was that the salary wasn't increased, tasks increased greatly but the salary didn't.
One of the days we went to the hostel, I was given my part as usual, after sweeping and mopping the rooms in the hostels, I became so tired that I had to find a place that was convenient for me to sit which was the stairs.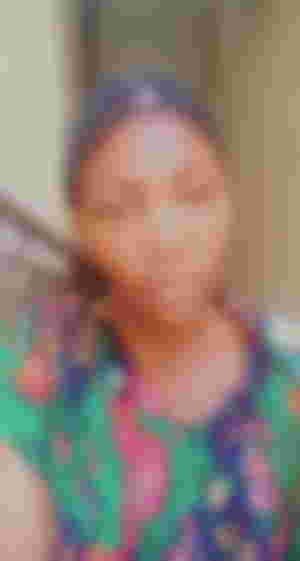 I was so tired and stressed thinking about my life and the kind of stress I was going through for a payment that wasn't even worth it. An attendant job suddenly changed to the job of a cleaner.
As I sat on the staircase, I took this selfie of my tired face so I would be able to look at it later in the future, it would serve as a memory I can always look back on.
The hardest part was that there was no way I could go confront the school management to complain because the response I would get is that if I can't do the job I should just leave, even though the salary I was paid wasn't worth the stress, I still needed it, I had a target I had planned to hit while I was working there and because I had not hit the target, I just had to keep struggling with the work.
This automatically has become a dreaded job for me, no matter the situation I find myself in, I will never agree to be used in such a manner.
Speaking of chores in the house, I have discovered that almost every person who doesn't have a washing machine like me dreads doing the laundry. There are times I would wash and wash till my skin starts peeling off, it's always very painful and this is the reason why I have decided not to let the clothes get piled up before I wash them, at least after every two days, I make sure to wash the dirty clothes available so they don't become dreadful for me because for as long as I don't have a washing machine, I have to keep doing the laundry with my hands, I can't go around with dirty clothes on.
19-02-22✅
First Published here on read.cash