Ethereum reached an all-time high of $2,036 in February 2021 as a result of a spike in price in parent crypto BTC which made ETH the second crypto asset of interest for investors.
With Cardano (ADA) planning on rolling new protocols to challenge Ethereum's reign in decentralized finance in the near future, can investors trust ETH as the second digital asset to cross $10,000 in price? Should traders and investors rely on the decentralized applications (DAPPS) powering the Ethereum 2.0 network or should they opt for other "altcoins" which could bring them enormous gains?
Ethereum will reach a trading price of more than $10,000 according to Bobby Ullery. As one of the top crypto experts, he foresees blockchain technology playing a great role in the global economy, particularly, international trade.
The expert believes Ethereum (ETH) and Bitcoin (BTC) will have a market capitalization of a combined $4.5 trillion by the end of 2021, controlling 25% of the cryptocurrency industry in the process.
Ullery has opined that at the end of 2021, Ethereum (ETH) will have a trading price of $11,375.
His bullish forecast is supported by the Strategist for Fundstrat Global Advisors LLC, David Grider who has opined that "Ethereum is the best risk/reward investment play in crypto".
His views stem from the numerous functions Ethereum performs where it does not have to rely on its novel token "ether" or a single protocol on its network for the determination of the digital asset's entire price.
David Grider foresees Ethereum climbing more than sevenfold to $10,500 at the end of the year after reaching record highs in the third week of February 2021.
Ethereum's developers on Friday, March 5, 2021 approved a major change as to how the network is going to run which will take effect in the summer.
This upgrade is titled EIP-1559 and its primary purpose is to help with the limitation of the current supply of ether by overhauling the way transactions work.
In this process, Ether coins will be destroyed when a base transaction fee is sent to the network. Destroying coins will ultimately create a situation where there will be a fall in supply.
Such news has been well-received across the investment world as several experts believe Bitcoin is more valued than other altcoins because it is relatively scarce.
Chief Executive Officer and Chief Information Officer of Parallax Digital, Robert Breedlove is of the view that "Bitcoin's absolute scarcity makes it a perfect monetary technology".
Perhaps, Ethereum is following BTCs model in order to see the digital asset's price shoot up and overtake the parent crypto not only in price but market capitalization as well.  
Sales Manager at cryptocurrency exchange, Equos, Justin d'Anethan in an interview with Business Insider opined that "The proposed changes to the network of Ethereum will not only make the blockchain more eco-friendly in terms of making transactions efficient, but it will also make it more scalable".
A fall in supply of precious crypto assets normally leads to a spike in price since consumers would be willing to pay for a coin at the price the holder is willing to sell the crypto asset for.
This brings in the laws of demand and supply and new price patterns will be triggered in Ethereum.  
Ethereum like other cryptocurrencies have performed extremely well on the global markets having soared more than 130% Year-to-Date.
Ethereum is not only a cryptocurrency, but has an added feature of serving as a technology which is poised to cause a revolution across several sectors in the world. Many experts feel Ethereum will take the current Web 2.0 to Web 3.0.
With hundreds of protocols running on Ethereum 2.0 coupled with the upgrade of the network to improve speed of transaction and adoption by major business organizations, ETH is the way forward in terms of blockchain technology.
ETH is a great investment to have on your portfolio since it has the necessary resources to make a run towards the $10,000 price milestone.
Experts at Coin Price Forecast are of the belief that "There will be a 164% increase in Ethereum's price from 2023 to 2027 which will move its price from the current forecasted support level of $13,702 by the end of 2022 to a whopping $36,240". After the five-year period, the next four-year period (2028-2032) will see the new all-time of $36,240 rally to a new price milestone of $84,911.
Prime XBT expects the price of Ethereum to reach a potential high of $25,000 in 2021, $27,000 in 2022, $7,200 in 2023 and a new high of $70,000 between 2024 and 2025.
Ethereum is a good investment in 2021 according to Blocktown Capital founder James Todaro. He sees the asset more than doubling in the future. In a statement he said that "Ethereum will be worth more than $9,000 in the near future".
James Todaro shares the same bullish sentiment as Simon Dedic, who is a co-founder of Blockfyre and Managing Partner at Moonrock Capital. He estimates that "In the not-so-distant future, Ethereum will be worth more than $9,000".
Gov. Capital sees the best possible return for Ethereum (ETH) and forecasts the crypto asset will be trading at $4,932 in 2024 and increase to a price of $6,017 in 2025.
Ethereum's price has rallied in the last few months and will continue to soar in the coming months. Prices of assets like stocks and commodities thrive on the laws of demand and supply. As more people are educated on the financial possibilities of blockchain and crypto, more investments will go into Decentralized Finance which will increase the price of Ethereum.
There are three main drivers of Ethereum  and they are mainstream corporate acceptance, robust development team and first mover advantage and network effect.
Ethereum (ETH) unlike most altcoins which have struggled for acceptance has used its blockchain technology to gain acceptance from well-established corporations in the mainstream. 
Ethereum is more than a payment network and upgrading its network from Ethereum 1.0 which employed SHA-256 proof-of-work algorithm that made it difficult to process many transactions and opting for Ethereum 2.0 which adopts a proof-of-stake (POS) algorithm has resulted in an increase in transaction speed which sees 100,000 transactions per second (TPS) instead of the 15 to 30 transactions its old and outmoded network was once used to.
Swift scalability solution has attracted the undivided attention of major corporations such as Overstock. The supply chain and retail giant, accepts the novel token of Ethereum, Ether (ETH) as an option of payment when customers are checking out. 
This move as CEO Patrick Byrne points out "Gives customers greater freedoms outside of the traditional financial system".
The most used search engine Google admitted in June 2020, that it will be adopting a decentralized application called Civic (which runs on Ethereum's network) to allow employees to prove that they have received a vaccination.  
BNP Paribas is the eighth (8th) largest bank in terms of assets under management. 
Its subsidiary L'atelier prioritizes finding other opportunities in the financial market to make money. One of the areas of patronage is the slowly using Non-Fungible Tokens (NFTs).
Inasmuch as Non-Fungible Tokens (NFTs) control 0.15% of the crypto market, most NFTs are running on Ethereum (world's most used blockchain). The biggest NFTs using Ethereum in terms of trade volume and market capitalization are Decentraland (MANA) and Enjin (ENJ). Decentraland had a trade volume of $332.25 million and Enjin had a trade volume of $873.14 million in the last 24 hours. 
With real-world usage and patronage by BNP Paribas in terms of investment, NFTs will grow and impact Ethereum's price.
Anheuser-Busch Inbev uses Kiip (a mobile marketing application that runs on Ethereum's blockchain) to record and track data. The goal of using this Ethereum-backed protocol is to help the largest brewery in the world monitor and eventually expand the reach of its advertisement.
Microsoft released its Ethereum-based protocol, Confidential Consortium Framework, which is normally known as "Coco" to help large scale organizations and commercial companies to process the information on the Ethereum Blockchain with increased privacy.     
Other major corporations which use Ethereum's blockchain technology or its novel token "Ether" in their business operations are BBVA, Citigroup, Signature Bank and Fidelity (banking and financial services) and Ciox Health and MetLife (health and insurance companies).
Additionally, corporations such as Hewlett Packard Enterprise, VMware and Siemens, Foxconn, Intel, Samsung, Cisco, HTC, British Petroleum Company and Coinbase have also adopted Ethereum as a solution to its business operations.    
Crypto Rating is confident that the price of ETH will remain stable over the course of the next five years as a result of its adoption and innovative solutions for the corporate world while it still remains decentralized. 
The online portal which evaluates the best initial coin offerings (ICOs) and market cap of cryptocurrencies forecasts a trading price which will see Ethereum not only reach $10,000 but surpass the price milestone and trade at $11,264.14 in 2025.
Ethereum's Robust Development Team has always prioritized building a decentralized computing machine. The developers are focused on creating protocols or decentralized applications (DAPPS) which can solve various problems in the financial world which is why out of the 222 decentralized financial applications, 210 runs on Ethereum's platform.
Popular among such protocols which are trading individually as tokens that have a direct impact on Ethereum's price as per new use cases are lending platform (Compound), yield aggregator (Yearn Finance), insurance platform (Nexus Mutual) and decentralized exchange (Uniswap).
These tradable tokens have daily trade volumes in the millions and billions of dollars. Their performance and continuous usage cumulatively impacts the price of Ethereum as a cryptocurrency (ether powers the platform through its use as gas fee) and blockchain technology (houses the applications).
Moving forward Decentralized Finance is going to take over. The CEO of $2.6 billion-asset Silvergate Bank which is located in San Diego, Alan Lane is a huge proponent of Decentralized Finance. Lane is of the opinion that "DeFi could enable a more resilient, efficient and democratic financial system".
Brian Schuster is the founder of Ark Capital and is of the belief that "The digital asset as a result of its control of the DeFi world and the potential of revolutionizing the digital world will hit $100,000 by 2024.
Ethereum thrives on first mover advantage and network effect. There are several cryptocurrency networks that were created after Ethereum and most crypto experts and analysts tagged them as "Ethereum Killer" only to see them go bust and never to be heard of again.
Currently, Cardano (ADA) is the only other altcoin that may have the same developers with the expertise of the developers of Ethereum who have promised to take over DeFi. So far, Cardano's Network has not provided any strong protocols which can challenge Ethereum's network.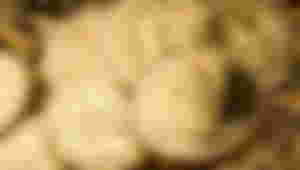 Since Ethereum is the first decentralized computational machine which introduced smart contracts, it is the go-to technology for several business organizations that want to find solutions that will help them cut operational costs while maintaining the efficiency of their services.
Analyst of Skerdian Meta of FX Leaders believes market sentiment, COVID-19, cash flows and the global economy will boost the price of Ethereum in the next months which will see the digital asset trade at a price range of $2,500 and $3000.
The analyst further added that most investors will see the crypto asset as a safe haven, there will be a recovery from COVID-19 and hawkish central banks will see the price of Ethereum soar to a price range of $3,500 to $5,000 by the end of 2021.
In the long term, Skerdian Meta believes the global economy, Ethereum's safe haven status and crypto market sentiment will see it rally and cross $10,000 to a new price milestone of $25,000 by 2024.
According to Elena R., of CoinPedia, Ethereum's price is expected to go up since it reached a new all-time high in 2021.
She stated that "The stature of the past base construction is focusing on a 1300% ascent from the mark of the breakout. This, the analyst believes, would take the price of Ethereum (ETH) to a new price milestone of $10,000.
A financial outlet like Wallet Investor has forecasted that the domination of DeFi will help Ethereum increase substantially in price.
The online portal for stock, forex, fund, commodity, and cryptocurrency news has predicted one of the Yield Aggregators running on Ethereum's network; Yearn Finance could have a trading price of at least $241, 198 by the end of 2025.
Cryptocurrency experts on Digital Coin Price have predicted that one of the Decentralized Exchanges running on Ethereum's network; Uniswap (UNI) will have a trading price of at least $30 by the end of 2021.
The online portal for cryptocurrency price charts has forecasted into the future and sees Uniswap maintaining its bullish run with a trading price of at least $52.47 by the close of 2024 and $62 by the year's end of 2025.
Cryptocurrency experts on Crypto Price Prediction have predicted the soaring of one of the protocols (Decentralized Lending Platform) running on Ethereum's network; Compound, "Will have a substantial growth in price in 2021 and close the year with a trading price of $1,500".
Zephyrnet.com foresees Compound prices touching around $1,000 in 2021 and highs of $5,000 in 2025.
Compound as per data provided by Digital Coin Price forecasts an explosive growth in price which stands at $577.85 in 2021, $671.29 in 2022, $825.62 in 2023, $980.23 in 2024 and $1,169 in 2025.
Any trader or investor can see that in the not-so-distant future, decentralized applications (DAPPS) running on Ethereum's platform would have a trading price which is more than the price of the asset which has granted them permission to operate.
Already, yield aggregator Yearn Finance has crossed several price milestones such as hitting an all-time high of $51,859.15 on February 12, 2021.
If the other 209 Decentralized Finance (DeFi) protocols running on Ethereum 2.0 achieve several milestones in their own right which will reflect in the overall price of Ethereum as a tradable asset, then holders of the digital asset must brace themselves for gains they never thought possible.
Ethereum is not only the second popular cryptocurrency but it is also the second in terms of market capitalization.
So far, Bitcoin (BTCs) status as a store value (the gold of crypto), being the first cryptocurrency ever coupled with its relatively smaller maximum supply (capped at 21,000,000) is the only factor which has given it a competitive advantage over Ethereum.
Ethereum is the only other altcoin aside from Litecoin (LTC), Dash (DASH) and Binance Coin (BNB) to have supplies in the millions.
All the others from Ripple (XRP), Dogecoin (DOGE), Cardano (ADA), Stellar Lumens (XLM) and Tron (TRX), have coin supplies in the billions.
Yet still, Ethereum (ETH) has been able to survive and commands a huge share of the market with an outstanding market capitalization and trade volume.
Ethereum's trade volume of $23.27 billion shows investor activity on the coin.
According to experts at Cabot Wealth Network, "High volume of a particular asset can indicate that traders are placing their long-term confidence in an investment" which in this case replicates the trust investors have in Ethereum.
High volume also helps investors do a thorough analysis about the future of an asset's price which puts them in a great position to get to know the right time to let go of investments and make a profit.
The CEO of Polychain Capital, Olaf Carlson-Wee is of the belief that Ethereum's technology (Ethereum 2.0) is currently far ahead of the networks of competing altcoins because it has been tried and tested.
Olaf Carlson-Wee has forecasted Ethereum to hit a trading price of $7,000 in the coming years. Such expectations mean that Ethereum will reach certain price milestones before hitting $10,000.
Brian Schuster is the founder of Ark Capital and is of the belief that "Ethereum as a result of its control of the DeFi world and the potential of revolutionizing the digital world will hit $100,000 by 2024.
By 2025, Ethereum will breach the mark of $3,500 is the price forecast of Crypto Research Report.
With the popularity of the network coupled with the number of projects running on it as well as the partnerships and integrations scheduled for 2022, Coin Switch forecasts Ethereum to have a trading price of $2,500 by 2022 and $5,000 by 2030.
In an article posted on the Times of India which was keenly monitored by Trading Education, CEO of ZebPay, Rahul Pagidipati said that "Normally, Ethereum tends to follow Bitcoin''.
In interpreting his statement, Mr Pagidipati sees the price of ETH increasing to the heights of BTC since other altcoins follow the same direction as its elder crypto sibling in bull runs and bearish declines.
He added that "Nearly 3 million ETH which is represented in fiat currency as $3.8 billion has been locked up for long-term staking, removing them from the buyable supply".
Staking is a process whereby holders of coins (in this case ETH) actively participate in a process called transaction validation which is similar to mining on a proof-of-stake blockchain.
Under such blockchain, holders of coins which meet the minimum requirements of a specific cryptocurrency are selected and have rights to validate transactions.
You may have had another definition of staking (betting, gambling or wagering) but you have been extensively educated on "staking" as a term under the umbrella of crypto trading and investing. Removing the buyable supply comes with higher prices since demand exceeds supply.
Chief Executive Officer of BuyUcoin, Shivam Thakral is of the opinion that "Bitcoin is consolidating and this is the main reason Ether is touching record valuation. Investors are looking to ETH as the second most popular and by market cap to make great returns on their investments in the long term".
Mr Ullery has opined that at the end of 2021, Ethereum (ETH) will have a trading price of $11,375.
James Todaro of Blocktown Capital is of the view that "Someday, Ethereum's value will surpass $9,000".
Mr. Todaro's analysis is primarily centered on fundamentals which could see the smart contracts blockchain become the second cryptocurrency to surpass the $1 trillion market capitalization mark by benefiting from its Decentralized Finance trend through its protocols which have a huge user base.
Crypto Valley Member, Prime XBT has reported that there will be huge gains in the next few years and a bearish season like what happened to BTC will also come ETHs way and see the crypto skyrocket to levels traders never thought possible.
According to its predictions, Ethereum's price as at the year ended 2021 will be $25,000, increase to $27,000 in 2022, go through a bearish period and drop to 52-week lows of $7,200 in 2023.
With a decrease in price in 2023, ETH will fall into the price levels of several investors and the greater demand for the most dominant blockchain in the DeFi space will see its price skyrocket and surpass BTCs all-time high of $58,332.36 and hit a new milestone of $100,000, Prime XBT added.
In the process, it will become the first crypto to achieve that feat and become the largest crypto by market capitalization due to its maximum supply which is more than five times the maximum supply of Bitcoin. Reading about investments is one thing and taking an action which will see you add coins to your personal digital wallet is another thing.
This is the main reason why we recommend eToro as the brokerage we trust with regards to scalability and more importantly security of your account.
Follow the steps below and you would be on your way to making your first ETH purchase.
Step One is to SIGN UP which can be done through this link,
Step Two is to provide authentic DETAILS for your account,
Step Three involves navigating to the Ethereum pageand purchasing your first ETH coins which will be completed and added to your account.
Virtual currencies are highly volatile. Your capital is at risk.
Fortune 500 companies such as Amazon, Intel, Google, Microsoft, Samsung, BNP Paribas and Siemens among others have backed Ethereum's blockchain in many ways through the decentralized applications (DAPPS) it supports and adopts for its business operations.
With the switch from Ethereum 1.0 to Ethereum 2.0 to solve its scalability issues which would be improved further through Amazon Managed Blockchain will see millions of transactions processed per second with swift confirmation times as well.
Inasmuch as crypto trading is known for its volatility issues, the introduction of "futures" means Ethereum provides a great vehicle for the management and hedging of risk.
Ethereum trades on all the major cryptocurrency exchanges such as Binance, Coinbase, Kraken, OKEX, Storm Gain, Local Bitcoins.com and Huobi. 
These exchanges have average daily trade volumes which are in the millions and billions of dollars. This signals the huge investor demand for cryptocurrencies with Ethereum recording awesome daily volumes since it is the second most popular and second-largest crypto by market cap.
Liteforex has forecasted Ethereum to trade at $3,000 in 2023 and $30,000 by the end of 2030.
With more adoptions and backing in the near future and Ethereum's blockchain serving as the primary network of choice for several developers, you can invest in Ethereum in the long term and see where it takes you in terms of your investment goals.