During the first week of March, Federal Reserve Chair Jerome Powell did an interview at the Wall Street Journal Jobs Summit and he explained he wasn't worried about inflation. Further, other members of the central bank have shown little worry about rising inflation as well, even though the Fed created massive amounts of USD last year and into 2021.
Atlanta Fed President, Raphael Bostic, recently said that determining when interest rates will be raised will depend on a few factors. Bostic stressed that he would not be concerned if inflation rises above 2% or even 2.4% if prices are firm and not volatile. Additionally, the Cleveland Fed President, Charles Evans, told the public that increased inflation is welcomed and "too low inflation is no good."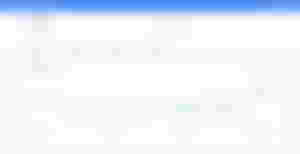 Meanwhile, mainstream media (MSM) publications have been telling U.S. residents not to worry too much about inflation and have called the theories 'meme economics.' But Americans seem to be very concerned about soaring inflation, as a recently published survey by Civicscience indicates that 77% of U.S. residents are worried about rising inflation. The Civicscience poll surveyed roughly 2,600 respondents that reside in the U.S. The survey shows that inflation concerns are higher for the younger generations of Americans.
Americans 18-24 were "very concerned" about inflation, around 50% of the participants 25-34 were also "very concerned" and 48% of the crowd aged 35-54 were "very concerned" as well. The survey shows that the 'baby boomer' generation (born between 1946 and 1964) are the least worried bunch, as only 37% of respondents in this age group were "very concerned." The researchers at Civicscience also noted in the survey that Americans are more sensitive to the idea of inflation.
"Naturally, people who have had their hours or pay reduced as a result of the pandemic are the most sensitive to the idea of inflation and what it means for the general cost of living. If it's difficult to make ends meet now, imagine how difficult it could be once inflation sinks in," the Civicscience authors explain.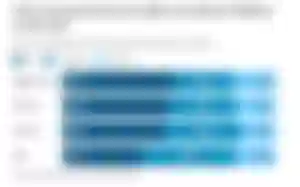 The financial news outlet Zerohedge recently reported on one gauge that shows that inflation fears are the highest ever in 100 years. Zerohedge also notes that the term "inflation" is being "panic searched" online as Google Trends (GT) data shows a massive rise in inflation queries. During the last week in February, inflation searches according to GT data show a score of "100," the highest score GT data gives for queried terms.
Average Americans are not the only ones concerned about soaring inflation levels. While members of the Fed believe inflation will cool next year, Manoj Pradhan, formerly a Morgan Stanley managing director believes inflation is really going to start to boil. Pradhan determined this opinion from data stemming from the Phillips curve, a data set that measures rising inflation and unemployment stats.
Inflation is already rising in 2021, in terms of products and items like food and lumber, but Pradhan thinks the real burn will begin next year. "The real challenge will come in 2022, when a lot of spending will have been deployed into goods or into housing, monetary aggregates will still be high with velocity rising," the former Morgan Stanley economist stressed.
Another report, from the New York Times (NYT) tries to say that there is "little evidence for a big jump in prices," but the author also notes that "fear of inflation finds a foothold in the bond market." Additionally, "some economists and bond investors fear President Biden's policies could lead to inflation," the NYT author continues to highlight.
Other MSM writers, like the ones at the Financial Times (FT), have called the concerns an "inflation bogeyman." But despite what the mainstream media, status quo economists, and members of the Fed say, Americans are definitely troubled by the fear of rising prices on goods and services.
Consumerism has changed a great deal already and a few other studies show that inflation is at the forefront of everyone's mind. "Financial markets are obsessed with where inflation is headed," the Seattle Times columnist Alex Tanzi wrote two days ago. Meanwhile, building contractors across the U.S. are struggling to manage inflation in the lumber market.
Lumber prices have been so volatile that contractors have put a hold on doing certain projects. A recent Yahoo Finance study further shows that 17 major food companies are warning about inflation. Prices for goods and services have been rising and officials cannot hide the inflation for much longer.
Nevertheless, bureaucrats, mainstream media pundits, and central bankers continue to say that inflation won't be an issue. But Americans and global citizens in other countries where massive fiat printing is happening are worried about these rising prices in the here and now.
This fear has spurred a boom for safe-haven assets like precious metals and cryptocurrencies as well. Similar to gold bugs, a great number of cryptocurrency proponents wholeheartedly believe that "holding dollars feels riskier than holding cryptocurrency."
What do you think about the fears of inflation rising across the United States? Let us know what you think about this subject in the comments section below.