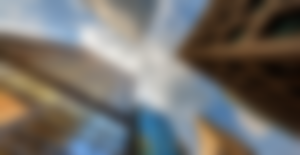 OKCoin will list Avalanche as part of its broader campaign to give DeFi users more control over their fees and trading opportunities
Avalanche announced yesterday that its native token AVAX would be listed for trading on OKCoin, providing its first exchange listing in the US. The San Francisco based cryptocurrency exchange is licenced in 44 US states.
AVAX public and private sales were initially only open to accredited investors in the US, with most Americans prevented from buying the coin to comply with US securities laws. Now that Avalanche has received its first US regulated exchange listing, it is possible we could see increased demand for the token, sending its price higher.
Open-source platform Avalanche instantly confirms transactions and is the first smart contracts platform that processes more than 4,500 transactions per second. This, along with the growing number of decentralised finance (DeFi) projects being built on Avalanche, contributed to OKCoin's decision to list the token as part of its broader initiative to provide more trading opportunities and lower fees to DeFi users.
OKCoin also recently started offering its customers the chance to earn up to 20% with stablecoins by staking on DeFi protocols with the launch of their own non-custodial 'Earn' product.
The Avalanche-Ethereum Bridge (AEB) developed by Chainsafe, Avascan, POA Network, Hashquark, Protofire and Meter.io facilitates the seamless flow of assets between different networks. Many applications that have committed to native integrations on Avalanche will be leveraging the AEB, and these include bZx, UNION, YIELD App and Reef Finance in the last month alone. e-Money is also launching its Digital Euros and European stablecoins on Avalanche.
Yesterday additionally saw the announcement that Avalanche would be integrating with Chain Agnostic DeFi Aggregation layer Frontier. Due to be completed in March 2021, the Frontier Application will natively support AVAX staking, NFTs and TrueUSD (TUSD).
AVAX trading went live on OKCoin at 10pm ET on 3 February (3am GMT on 4 February) and withdrawals are starting today. The exchange will be conducting an airdrop of AVAX to celebrate the listing. OKCoin customers who register before 11.59pm PST on 15 February (7.59am GMT on 16 February) will have the chance to participate in the airdrop of up to $1 million