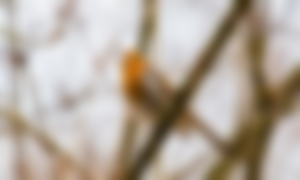 Amid the recent GameStop share hike frenzy, Robinhood faced much criticism from enraged users and policy-makers alike, for suspending trading services for retailers. According to the Wall Street Journal, Robinhood has raised another $2.4 billion from its shareholders. 
The WSJ report cited sources familiar with the matter and stated:
Robinhood Markets Inc. raised another $2.4 billion from shareholders, days after investors agreed to pump $1 billion into the online brokerage to help it ride out a trading frenzy in popular stocks including GameStop Inc.
As of 29 January, Robinhood raised $1 billion from investors as the app was aiming to ease restrictions in the trading of GME and other volatile stocks. At the time, retail traders could still sell shares, but could no longer buy the shares that receded by 12 percent (GME) and 38 percent (AMC). Institutional investors were able to still buy and sell stocks. 
WSJ reported that the $3.4 billion raised since last Thursday would give the trading app enough to "cover a surge in collateral requirements stemming from the trading boom." According to sources: 
It [the total funds raised] should also allow the company to support the hundreds of thousands of new accounts users opened since Thursday and to remove many of the trading restrictions that angered customers of the popular brokerage.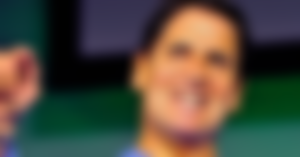 Mark Cuban, the billionaire owner of the National Basketball Association's Dallas Mavericks, informed old-school investors that Reddit WallStreetBets (WSB) traders, in his mind "the store of value generation," are "kicking your ass."
In a blog post published Sunday, Cuban said after watching the situation with the WSB traders unfold he believes they are applying the principles of the crypto world to the stock market.
Last week, the financial world and beyond looked on as an army of ordinary online investors, the WSB group, took on the power of big institutions by pumping the price of U.S. video game retailer GameStop's (GME) stock to counter Wall Street hedge funds that were "shorting" or betting against it.
In his post, Cuban praised the new generation of investors that have grown up in a digital world, stressing that everything that has been of greatest value to them has been digital.
"It's pretty obvious that the WSB traders are applying the same principles of the digital/CryptoAsset world to the stock market and they are loving the fact that the old schoolers are hating it," Cuban wrote.
Cuban argues that for many old-school traders the idea that a crypto asset could be a store of value is crazy because it has no intrinsic value. 
"To them, it is a digital representation of nothing, that crazy people are paying good money for. That is not the case," writes Cuban.
He adds that Wall Street and the agency that regulates it, the U.S. Securities and Exchange Commission (SEC), "have become fat and happy" and this makes the old school slow and resistant to change.
"Very resistant. And obviously very unaware of the change that is happening around them," adds Cuban.
Traders, influencers lick their wounds after vicious Dogecoin dump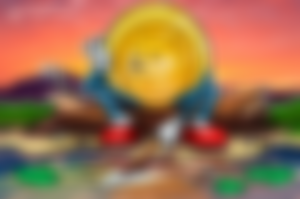 After a pump that highlighted the power of crowd mania and meme magic, Dogecoin has tumbled nearly 40% in a retreat from $.06 Friday highs, falling as low as $.033 this morning. 
For the influencers and Wall Street Bets refugees who joined in on the rise — many of whom were taking their first ride on what's known to be a notoriously volatile chart — the price action reversal has been especially harrowing.
Doge doing what it does best, welcoming people into crypto with a huge slap in the face. https://t.co/0GpiKe4B8U

— RyanJK (@RJ_Kunz) January 30, 2021
Just yesterday, Dogecoin made history for cracking the top 10 cryptoassets by marketcap for the first time since 2015. The currency named after a dog meme that was started as a joke was propelled to such lofty heights on the back of similarly record-breaking social media volume, according to analytics provided by The TIE. 
While some tied the rapid price appreciation to Elon Musk memes and the inevitable groupthink of crypto's often momentum-based markets, $DOGE's success may also be rooted in anti-establishment sentiments running rife through the retail crowd following popular trading app Robinhood disabling 'Buy' orders for certain assets.
The move from Robinhood and other brokers prompted furious accusations of hypocrisy and speculation that hedge funds were being favored over smaller investors — and what's a better way to highlight a broken system than pumping a joke coin to a multi-billion dollar valuation?
$Doge it is.
Elon pump it.
$1. https://t.co/7pvyn2tZA7

— WSB Chairman (@AltsStreetsBets) January 28, 2021
However, after reports of withdrawal issues on multiple centralized exchanges, Dogecoin has undergone a violent overnight reversal, leading many buyers to take to social media to express their regret. Just a few hours after posting that she'd "finally caved and bought the dog stock," podcast host and media personality Mia Khalifa indicated some buyer's remorse:
This is the first time I've ever hated a dog.

— Mia K. (@miakhalifa) January 30, 2021
Khalifa wasn't alone in feeling the pain. Multiple streamers and social media influencers had been along for the ride, and stream viewers last night witnessed some wondering if a "nuke" had gone off: 
Streamers watch their life savings crash after investing into $DOGE coin. pic.twitter.com/lxr3BqPAtq

— Crypto Whale (@CryptoWhale) January 30, 2021
Seeing the value of DOGE nearly cut in half doesn't seem to have pushed too many investors to more fundamentally sound projects, however. #DogeToADollar is currently a trending topic on Twitter, and a steady stream of users are claiming to double down.