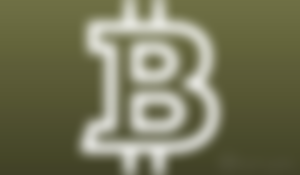 Fortune 500 business Intelligence Company and one of Grayscales' biggest customers, MicroStrategy has bought 295 BTC for $10 million at an average price of $33,808 per BTC. The purchase brings the total number of BTC owned by the company to 71,079 BTC worth over $2.47 billion at the current average BTC price of $34,787.
"MicroStrategy has purchased approximately 295 bitcoins for $10.0 million in cash, at an average price of $33,808 per #bitcoin. We now #hodl 71,079 bitcoins acquired for $1.145 billion at average price of ~ $16,109 per bitcoin."
The announcement precipitated an immediate spike above $34,000 in the price of bitcoin which had been trading between $33K and $33.8K earlier in the day. At press time, bitcoin has gained 4.15% on the day to trade at a volatile range between $34,500 and $34,800.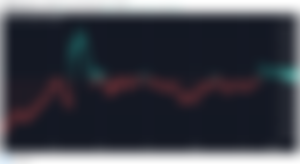 BTCUSD Chart Via TradingView
MicroStrategy first made the news on August 11 2020 after announcing its quarter-million purchase of 21,454 BTC for its new "Capital Allocation Strategy."
The company soon became a bitcoin advocate through its CEO Michael Saylor and has been continuously buying the market dips and pushing other investors to invest in Bitcoin for inflation protection and higher investment returns.
In 2020 alone, MicroStrategy bought a total of 70,469 BTC for $1.125 billion at an average cost of $15,964 per BTC, using a playbook that it has been urging other institutions to adopt as well for their BTC purchases.
Advertisement &  & 
MicroStrategy now holds sessions for interested CEOs to sign up and learn more about smart institutional bitcoin investing using the playbook. CEO Michael Saylor said that the number of registered CEOs has been soaring.
"I have never seen so many CEOs sign up to attend one of our events. Send yours, or come join our sessions & report back to your team. Every company can benefit from plugging into the #Bitcoin Monetary Network."
MicroStrategy has made all its BTC purchases via Grayscale's Bitcoin Trust (which owns over 620,000 BTC) to become its biggest customer.
The crypto market is looking at more institutional investments, with bitcoin as the entry point in most cases, which will be made easier by an increasing number of approved Bitcoin trust funds.
Additionally, Coinbase has chosen to be listed with NASDAQ for its IPO, amidst reports that the number of Coinbase app downloads have increased tremendously.
The general sentiment about Bitcoin is positive, but the price is doing little to reflect this attitude. However, daily developments in the crypto market support the possibility of a breakout for BTC soon especially after weeks of consolidation.