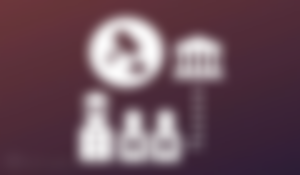 Two men have been accused of defrauding 3 women in a scam disguised as a bitcoin investment scheme. The pair allegedly swindled more than 150,000 Malaysian ringgits (almost $37,000) from their victims and now face a plethora of punishments under the country's stiff penal code if convicted.
The two culprits, Reduan Ismail and Adan Ibrahim are both businessmen with the former being a bundle clothing owner and the latter engaged in cosmetics. It seems those jobs were not the only thing they had going on as the pair conned 24-year-old Nur Raihan Shabila Md Noor and Rozidah Yahaya, 49, into investing RM26,000($6,428) and RM120,000 ($29,669) respectively, erroneously promising them a 20% interest for seven consecutive months. The pair allegedly met their first two victims on July 26, 2020.
The third victim, 60-year-old Normah Shaari, was also duped RM4,500 ($1,112) on May 8, 2020, with the hopes of reaping a 20% interest every month for seven months. The duo allegedly conducted their fraudulent business at Hotel Casuarina Meru in Ipoh, Perak, usually bringing their victims into their rooms around 10 am. 
Appearing before Magistrate Noor Azreen Loana Mohd Darus at the Ipoh Magistrates Court, Ismail and his counterpart Ibrahim both pleaded not guilty to all charges leveled against them.
The charges against the pair were framed under Section 420 of the Penal Code, which was read together with Section 34 of the same Act. Both men now face a lengthy sentence of up to 10 years in jail, fines, and caning if convicted.
Representing the accused were Aizul Rohan Anuar, Hazwa MahiraAzman, and Nurnatiah Zaini. The defense team for the pair initially argued that the bail set by the court should sit around RM2,000 for each of their clients as their personal and business accounts have been frozen under the Anti-Money Laundering, Anti-Terrorism Financing and Proceeds of Unlawful Activities Act 2001 (AMLA) since the indictment.
The pair's defense team also stated that their clients have been fully and willingly cooperative with the officers in charge of the investigation since the beginning. They added that they expect the court to take into consideration the fact that the two men came all the way from Selangor to Ipoh (a 2 hour 22 minutes drive) in order to be present in court when setting bail.
Magistrate Noor Azreen afterward fixed the bail at RM2,500 ($618) for each of the accused with one surety. The case was prosecuted by Deputy Public Prosecutor K. Darinee. March 9 has been fixed as the next court date for the case.