On March 24, the cryptocurrency community was ecstatic to hear about Tesla accepting bitcoin (BTC) for payments. Following the announcement from Tesla's Elon Musk, the founder of the now-defunct file hosting service Megaupload, Kim Dotcom took to Twitter to discuss the situation.
Dotcom has recently been promoting bitcoin cash (BCH) a great deal, as he believes the crypto asset offers a sustainable peer-to-peer electronic cash system. Bitcoin.com's newsdesk interviewed Dotcom in mid-January and he told us his plans to "accelerate" BCH adoption. After the interview, Dotcom published a descriptive website that shows the benefits of leveraging BCH.
After the Tesla announcement, Dotcom explained how fees on the BTC network are both unreliable and unsustainable for certain payments. "Try and buy a Soda with bitcoin," Dotcom said. "[The] median fee $8.92 [and the] bitcoin cash median fee is $0.001. Over half of all cash payments worldwide are under $10. BCH is serving the mass market, not just the 1%," Dotcom said, while also tagging Tesla's Elon Musk in the post.
Of course, a number of BTC maximalists disliked Dotcom's statement, like the owner of bitcoin.org, Cobra who insisted that an $8.92 fee is negligible when you're buying a car. However, the BCH proponent David Bond quickly responded to Cobra reminding him that BTC fees are always changing.
"$9 today, $1,000 tomorrow," David Bond tweeted in response to the owner of bitcoin.org's statement. In 2017, bitcoin (BTC) fees jumped over the $50 per transaction handle during the last bull run.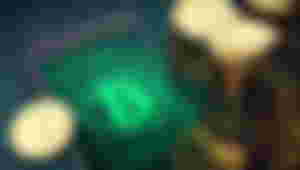 Dotcom also did not just tweet and leave his statement to the critics, as he has been very responsive throughout his entire thread. Furthermore, Tesla's Elon Musk replied to Dotcom's statement and said "Fair point." When critics of Dotcom's statement asked about the alleged scaling solution, the Lightning Network, the creator of the content monetization application called K.im responded further.
"Satoshi didn't envision bitcoin as a new class of bank controlled by the same corrupt power structures as our current financial system," Dotcom said. "Custodial solutions like Lightning are not changing our broken system. Users must control the keys to their digital money, not third parties."
Dotcom added:
Transaction fees, transaction speed, and security matter most to vendors and users. That's why I prefer Bitcoin Cash. It can be both a store of value and electronic cash as envisioned by Satoshi.
The digital entrepreneur responded to a number of people, and he wholeheartedly believes that BCH can serve both medium exchange fans and store of value fans. Moreover, Dotcom has plans to leverage bitcoin cash (BCH) in his upcoming content monetization application K.im. Dotcom also noted that the platform K.im was just one of the myriad of killer apps coming to the BCH network.
"Bitcoin Cash is growing into mass adoption with new killer apps and large vendor networks," Dotcom insisted. "That's why [the Bitcoin Cash network] is already doing more transactions per day than Bitcoin," he added. Today's stats on the web portal bitcoinfees.cash shows current BTC fees to get into the next block is over $9 per transaction.
What do you think about Kim Dotcom's recent statements about bitcoin and bitcoin cash? Let us know what you think about this subject in the comments section below.
@MarcDeMesel @Read.Cash @publisher1
The blockchain and crypto firm DMG Blockchain Solutions has revealed a partnership with the crypto asset mining business Argo Blockchain. The two firms have decided to launch a bitcoin mining pool that's focused on leveraging clean energy resources.
DMG Blockchain Solutions (TSX-V: DMGI) and Argo Blockchain Plc (LSE: ARB) have recently entered into a Memorandum of Understanding to establish Terra Pool. The new bitcoin mining pool aims to utilize clean energy resources and will combine both DMG's and Argo's hashrate that uses hydroelectric-power.

In recent months, bitcoin (BTC) mining and all proof-of-work (PoW) mining, in general, has been criticized for how energy-intensive these networks can be. DMG's and Argo's Terra Pool plans to keep bitcoin mining climate-friendly by focusing on clean energy solutions.

"DMG's increased innovative strength and continued focus on eco-friendly bitcoin mining has the opportunity to drive transformations in how the bitcoin mining community acts towards a climate-conscious future," DMG CEO Dan Reitzik said in a statement.

The two companies also said the new eco-friendly bitcoin mining pool will work with other members of the crypto asset mining industry if the operations "expedite the shift from conventional power to clean energy.
During the last decade, bitcoin miners leveraging renewable energy to mine BTC have utilized both renewable and surplus energy sources such as geothermal, wind, solar, natural gas, and hydropower. In more recent years, cogeneration concepts have been developed by leveraging the excess heat mining rigs release during use.

Bitcoin's hashrate captured 185 exahash per second (EH/s) this month and the network difficulty is the highest it has ever been in BTC's lifetime. At the time of publication, 17 publicly-known bitcoin mining pools direct hashrate at the BTC chain.

Argo Blockchain CEO Peter Wall believes that addressing clean energy efficiency in mining is a good idea for the planet. "Addressing climate change is a priority for Argo," Wall stressed. "We are hopeful other companies within the bitcoin mining industry follow in our footsteps to demonstrate broader climate consciousness," the Argo executive added.
What do you think about DMG's and Argo's clean energy Terra Pool project? Let us know what you think about this subject in the comments section below.